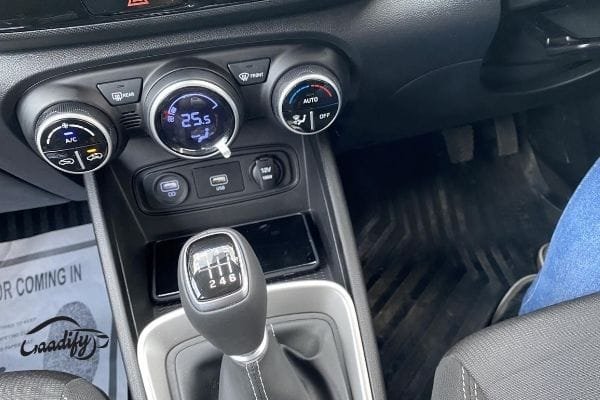 FAQs on Clutch less manual Transmission or Hyundai kia's iMT
In the last couple of years, the Hyundai group is doing top gear in the Indian market. They are updating products, launching new, introducing new drivetrains, new features and tech back to back. Well everyone knows their target is to gain market share like never before. Their rage didn't stop or slowed down in this pandemic either. Last month we heard about a new Transmission option in Hyundai's Sub 4 compact SUV, Venue. Known as iMT, this transmission was a new one. (Well not entirely new, we have seen similar things in past) No one was offering it in the India market and we were expecting Kia's Sonet to be the first one to get this. But Hyundai surprised us by saying that they will use iMT before their sister brand uses it.
While there was no experience drive of iMT(Intelligent Manual Transmission) for media I still got hold of one via a good friend in Delhi. I drove it for a good 2 hours in the city to understand it better.
Below are the FAQs answered by me on the basis of that experience.
1: Will it cost more than a manual?
A: Yes, while it lacks a physical clutch pedal, all the mechanism of a manual gearbox still remains so the price of those added electronics will be extra. With Venue, Hyundai is charging a premium of Rs 23-25,000. We have seen some aftermarket kits as well which convert any manual car into iMT and they cost around 30-35,000.
2: Does maintenance increase?
A: Well not actually. Since additional things included electric or electronic parts, there is hardly any periodic maintenance they require. But if they fail, that will cost you some money. Brands will give handsome warranty tough.
3: Will clutch wear and tear be different than manual?
A: Yes, in Manual Transmission clutch wear depends on our driving style. iMT will likely give you a better clutch life.
4: Can we hold gears?
A: Absolutely, you can hold on to any gears, the car will never change gear on its own. It can't change.
5: Can we stall a Clutchless manual transmission or iMT?
A: No, if you try to do lower speeds in higher gears, the car will disengage the clutch and will reengage only when you shift in a lower gear.
6: Can we convert our existing manual car to iMT?
A: No, Hyundai has not given that option as of now. But there are some aftermarket kits available for this.
7: Will fuel efficiency or milage change in iMT?
A: As per my experience, you will get the same fuel efficiency as a manual. It all depends on your driving style.
8: Do passengers feel gear change in iMT like they do in AMT?
A: Yess and No. You will have a feeling of gear change but it is less evident than an AMT. Also, the driver will feel it less as he/she will be mentally prepared for it since it is the driver who initiates the process.
9: Is iMT ready for Hills?
A: iMT can easily be used on uphill situations. Just slot in 1st gear and use a handbrake if required.
10: What happens when we pick up on black ice / snowy conditions?
A: You can use 2nd gear to pick in such conditions, 2nd gear will have less torque or have linear torque in comparison.
11: Can I push start an iMT if the battery dies?
A: No, you will need some charge in the battery to start modern cars. It is highly recommended that you keep a set of jumper cables in the car. Buy it here from Gagan Choudhary's Amazon page.
12: Can we do wheel-spin or half clutch in iMT?
A: No, you since the clutch is not in your control, you can't do either of these.
13: Can you shift Multiple gears?
A: Yes, when required you can downshift or upshift or basically skip gears. Infact, as shown in the image above, MID suggests skipping gears.
More questions will be added and answered as they come. Hope you have already watched this video on YouTube.