Cars With 6 Airbags Under Rs 15 lakhs In India
From "Kitna Deti Hain" to "Kitni Safety Rating Mili", the Indian mindset towards cars has certainly shifted in the past few years. No longer is mileage the only priority, and people are now willing to spend extra money if there is a promise of a more reliable and secure car in return. In this article, we have discussed those cars which come with up to 6 airbags under Rs 15 lakh: –
2022 Maruti Suzuki Baleno (Alpha – Rs 9.45 Lakh)
The latest upgrade to Maruti Suzuki's premium hatchback Baleno bought a slew of segment-first features like a 360-degree camera and a heads-up display. Safety-wise, it received 6 airbags, electronic stability control, and hill start assist. Although the new Baleno hasn't been tested by any NCAP yet, the older made-in-India Baleno scored a disappointing zero stars at the Latin NCAP. Maruti, not looking to repeat this mistake, has added 50kg weight to the new Baleno to make it more sturdy and rugged.
Also Read: 2022 Maruti Suzuki Baleno: What Each Variant Has On Offer
Toyota Glanza 2022 (V – Rs 9.49 lakh)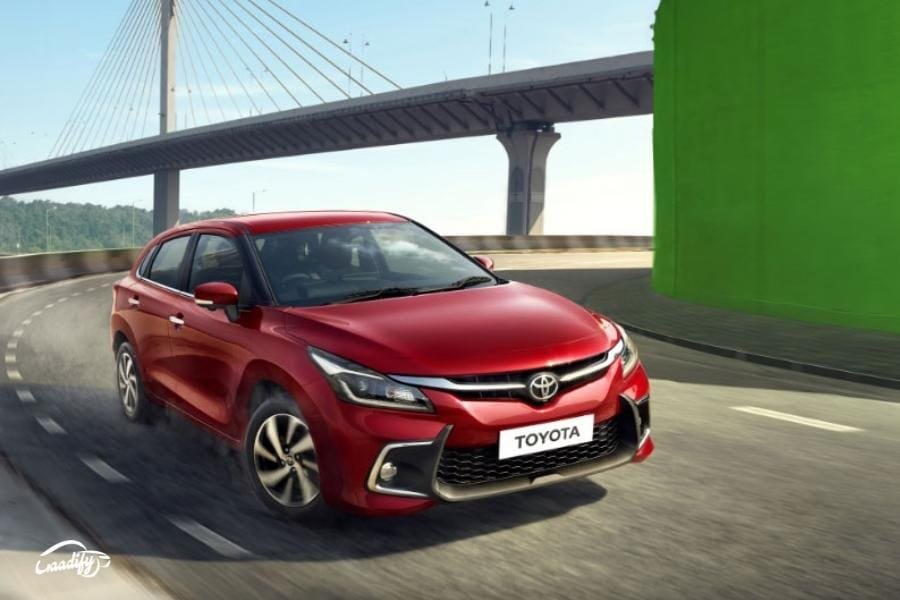 The Toyota rebadged Baleno gets the same build and safety features as its Maruti Suzuki twin. 
Also Read: 2022 Maruti Baleno Vs Toyota Glanza Facelift: Key Differences
Mahindra XUV300 (W8 Optional – Rs 12.03 lakh onwards)
Mahindra is known for its top-notch build quality and the XUV300 is a clear example. The XUV300 was once the country's safest vehicle with the highest NCAP rating, only to be dethroned by its elder sibling the XUV700. Its top-end W8 optional trim used to come with the segment-leading 7 airbags. However, now the knee airbag has been removed from the sub-4m SUV. But still, if you're in the market for safety need no look further than this!
Hyundai Venue (SX (O) – Rs 11.37 lakh onwards)
The Venue is one of the favorite picks of the C-SUV segments, offering more engine and transmission options than fingers on both your hands combines. Its top-end SX (O) comes with a host of safety features, including 6 airbags and Bluelink SoS for immediate emergency roadside assistance.
Also Read: India Bound Facelifted Hyundai Creta Revealed At 2022 Thailand Motor Show
Kia Sonet (GTX Plus – Rs 12.35 lakh onwards)
Kia rode to the top 5 highest selling manufacturers in the country on the back of just two products, that being the Seltos and Sonet. With an insanely strong debut, the Kia Sonet guarantees a premium experience at a reasonable rate. Offering 6-airbags along with various segment-leading features such as 10.25-inch touchscreen infotainment, sound mood lighting, traction modes, and front parking sensors in the top-end variant, you're both safe and plush inside this one.
Also Read: Kia Sonet, Seltos To Get 6 Airbags From Base-spec Variant
Hyundai i20 (Asta Opt – Rs 9.49 lakh onwards)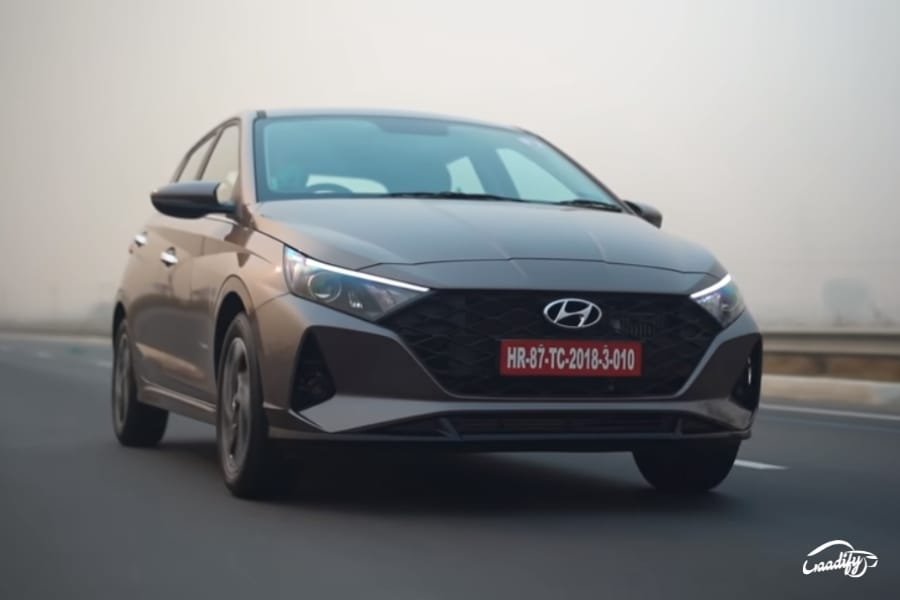 Launched in 2020, the new-gen Hyundai i20 underpins the new lightweight architecture consisting of 66% Enhanced Advanced High Strength Steel (AHSS) along with 13% improved tensile strength. The premium hatch also offers 6-airbags in its top-end Asta Optional variant, along with a host of other safety features such as TPMS, Vehicle stability control system, burglar alarm, crash sensor, and Bluelink SOS function. 
Honda City (VX MT – Rs 12.69 lakh onwards)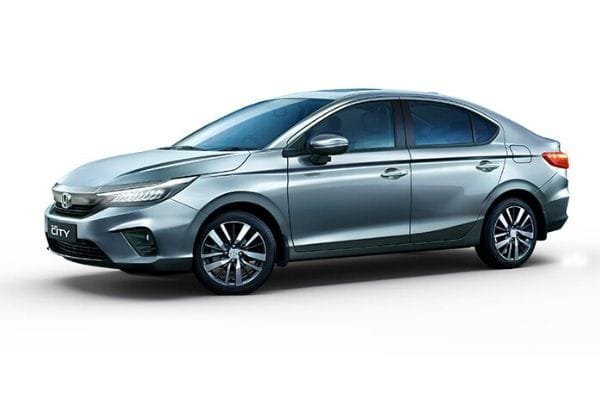 The Honda City is the definition of the tried and tested motto "if it ain't broke don't fix it." Sticking to what it does best, the city is still an absolute breeze to drive in metropolitan city-type traffic conditions. The good thing about the city is that it offers 6-airbags not just on the top trim but from the second trim onwards, which is great on Honda's part to include peak safety on as many variants as possible. Scoring 5 stars in the ASEAN and Global NCAP crash tests, this is a pick you won't go regret!
Also Read: Honda City Hybrid Showcased At The Thailand Motor Show
Hyundai Verna (SX (O) – Rs 12.97 lakh onwards)
Hyundai's third installment in this list comes in the form of the Verna mid-size sedan. The Korean carmaker has ensured that all top variants of their most segment lineup under Rs 15 lakhs get 6-airbags, and that promise holds true for the Verna, offering 6-airbags in its top-of-the-line trim, along with a host of other features like ESC, high-speed alert, and vehicle stability control system.
Skoda Kushaq (1.0L TSI Style – Rs 14.89 lakh)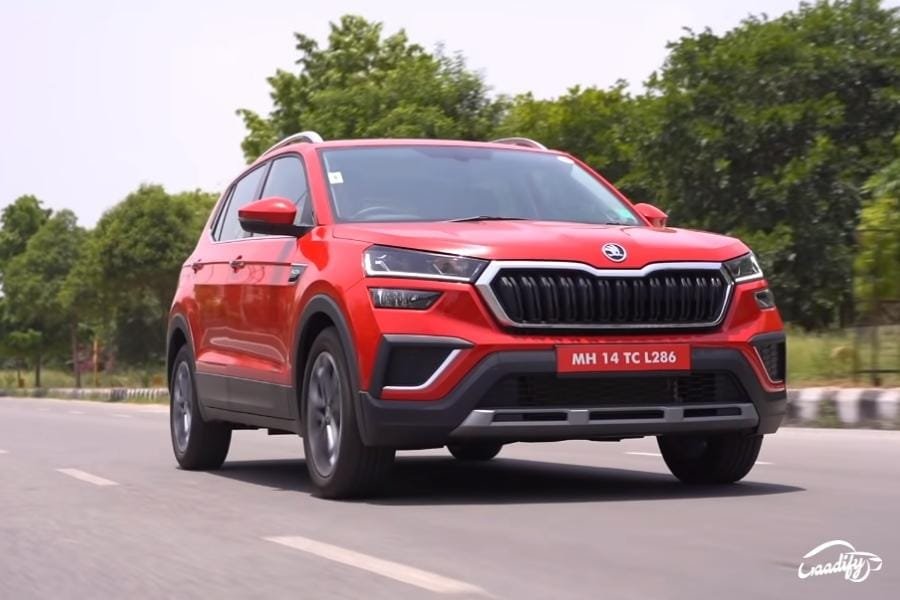 The Kushaq was the pilot product for Skoda's new roadmap for the country. This time, they were out to cater specifically to the Indian market, and it did just that. With a strong debut, the Skoda Kushaq was loved by many, especially for its performance. Safety always has been a huge priority by Skoda, which represents true in the Kushaq even, offering ESC as standard on all variants and features like 6-airbags, anti-glare ORVM's, rollover mitigation, and electronic differential lock system in the Style variant. This powerhouse will ensure you touch those triple-digit speeds without any fret and with utmost confidence!
Also Read: Skoda Kushaq Monte Carlo Edition Images Leaked, Launch In April
Skoda Slavia (1.0L TSI Style – Rs 13.6 lakh)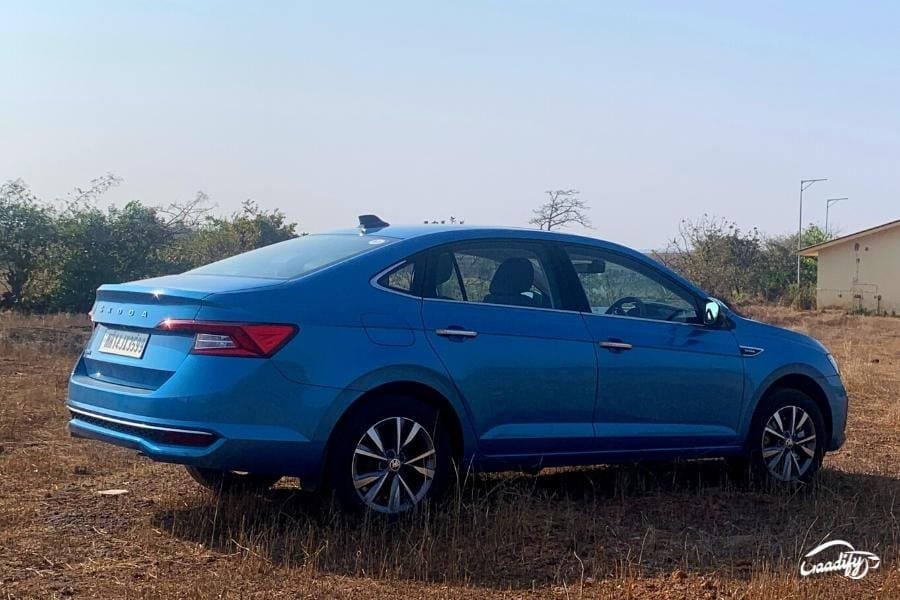 The Skoda Slavia's introduction ignited the sedan culture spark once again, with its 1.0L TSI and 1.5L TSI engine, people started falling in love with sedans again. This car is an absolute treat to drive, but fret not it is equipped well enough safety-wise to let you take advantage of those insanely powerful engines. With the style variant comes 6-airbags along with various safety technologies like Multi collision braking, Electronic differential lock system, Motor Slip Regulation, and Traction control. 
Also Read: Skoda Slavia: Which Variant Offers The Most Value?
Volkwagen Virtus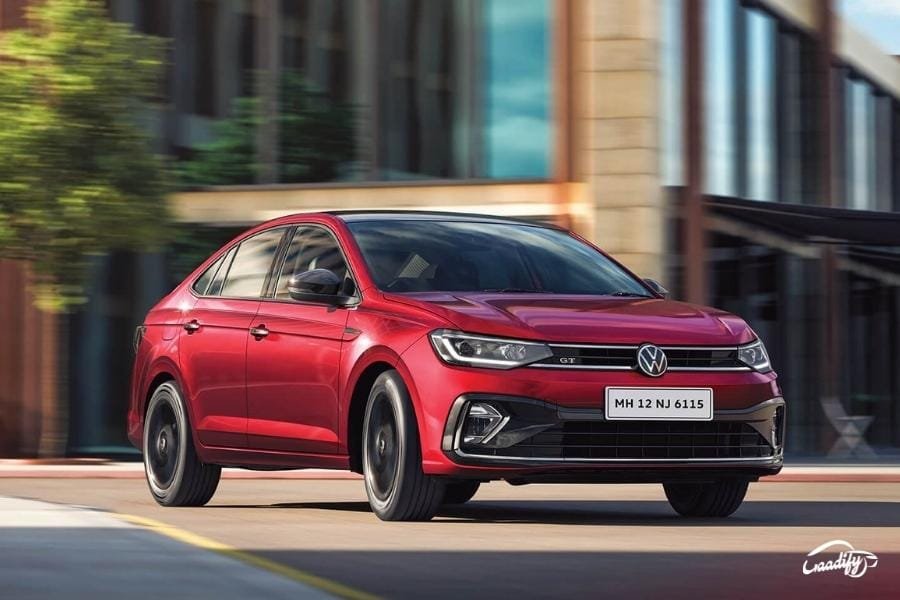 With Skoda's launch of the Slavia, its parent group Volkswagen couldn't stay silent, and a few weeks later introduced their own Volkswagen Virtus, the Slavia's sibling sedan. Although not yet officially launched, the car only differs cosmetically from the Slavia. Electronically and safely wise, you can expect it to host the same technologies and features as its cousin!
Verdict
In our concluding remarks, we would like to mention that 6-airbags and a high NCAP do not necessarily correlate to better safety. We have seen cases where cars with 2 airbags have scored 5-Stars in the Global NCAP crash test (Tata Altroz, Toyota Etios, Nissan Magnite). But on the same accord, we have seen the Tata Altroz and Kia Seltos split in half in a certain accident case, thereby negating what the NCAP scores suggest. In a different case, we have seen the same car score higher with 6-airbags than its version with 2-airbags. So, what does this signify…are more airbags safer? Or are both the cars equally unsafe?
What we mean here is that a higher NCAP score and airbags are certainly helpful in choosing a safer car, but at the same time, we should also emphasize the structural integrity of the automobile. Also, one must understand that no matter how well any car performs in a systematized crash test, high speed can aggravate the situation. Therefore, always follow the traffic rules and wear a seat belt.