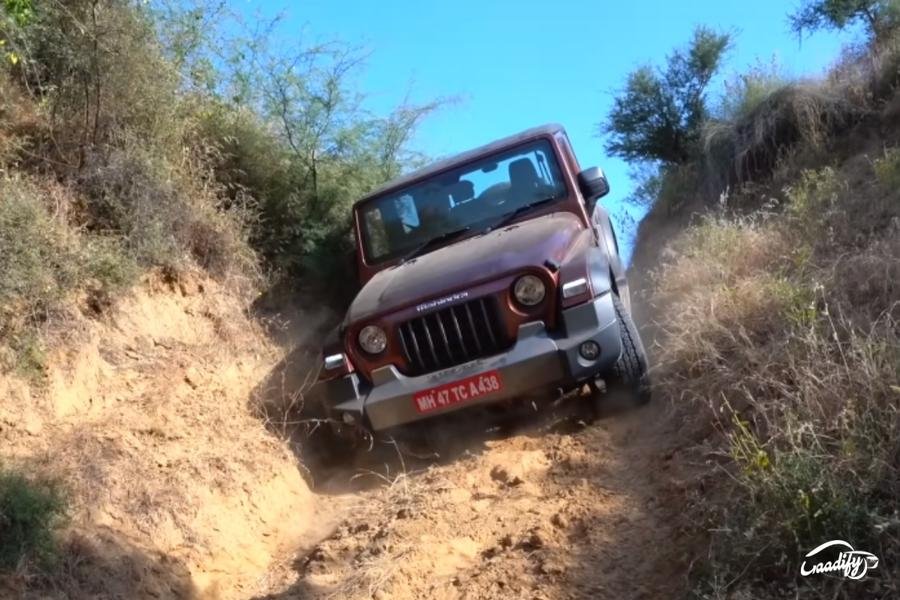 Mahindra Thar Lose This Off-Road Feature
There is no doubt that the Mahindra Thar is one of the most capable off-roaders available in India at this time. However, reports are suggesting that it will no longer get the mechanical locking differential (MLD) as standard fitment. This has been done as a cost-cutting measure. However, it will continue to get the 4×4 drivetrain and a low-range transfer case.
MLD was previously available on all variants of Mahindra Thar, mounted at the rear axle and controlled by the dashboard switch. Now, this feature will be available as an option on both automatic and manual versions of the diesel-powered range-topping variant of the off-roader. The Brake Locking Differential (BLD), on the other hand, will continue to be available with the LX trims.
What are MLD and BLD?
For those who aren't aware, a Mechanical Locking Differential (MLD) channels torque to the wheel with the most traction to help the SUV out of tricky situations. On the other hand, BLD also does the same but utilises automatic hub locks and a brake-based system to control traction between the wheels. It applies brakes to the wheel that is turning and this increases the amount of torque that needs to be applied to the ground wheel.
Also Read:
Will there be any changes to the engine options?
No changes have been made underneath the bonnet. The Mahindra Thar will continue to be available with 130PS diesel and 150PS petrol engines, mated with either a 6-sped manual or a 6-speed torque converter automatic transmission.
Currently, the Mahindra Thar retails from Rs 13.56 lakh to Rs 16.03 lakh (ex-showroom) and rivals the likes of Force Gurkha. A 5-door Mahindra Thar is also under development.