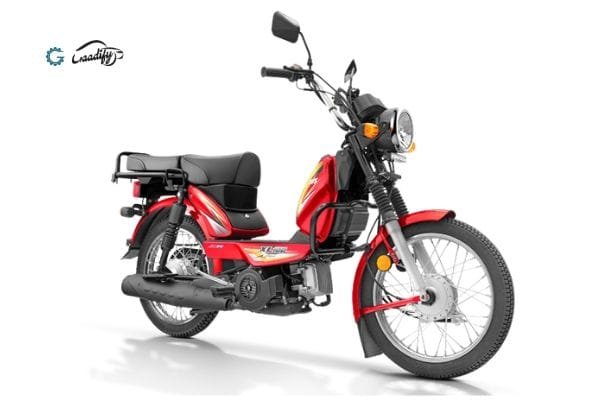 TVS launches Buy now pay Later on XL 100
Automobiles can certainly be deemed as a luxury for the majority of the Indian population. It irrefutably is a priced belonging, as most of the Indians spend a substantial fortune of their incomes in buying one.
There is no denying the fact that post lockdown times are testing, for a country like India, where the automobile market is largely dominated by middle-class population, managing expenses, and striking a perfect balance between expenditures and savings will not come easy in an economy with a degrading job scenario.
In a positive turn of events, TVS has raised their hand offering a timely, relaxing relief moratorium of six months on the purchase of their entry-level offering XL 100.
Details about scheme
The 'Buy now, pay later' scheme on the TVS XL 100 provides the potential buyer with a good six months' time before they would actually start paying for the EMIs.
However, there are a couple of things that should be kept in mind, the final date for availing the benefits related to the offer is 31 July and LTV(Loan to value) is 75% which means that buyers can avail a loan for up to 75 percent of XL 100's value.
The company provides a number of flexible finance options with the company offering schemes up to 90 percent of LTV (Buy now pay later scheme can not be availed with this amount)
TVS XL 100
The TVS moped is the entry-level offering and it gets a 99.7 cc equipped with fuel injection technology that helps it comply with the BS-6 Emission norms. It gets a single-speed transmission.
The power figures stand at a very humble sounding 4 HP and the peak torque figures stand at 6.5 Nm.
As it is a strict budget segment offering, it does not get a lot of features, it still gets important features like an on-off switch, start-stop system, and rollover sensor.
It is priced between Rs 44,294 (for standard trim) and Rs. 46,114 (for Comfort trim), honestly it seems to be priced a bit on the higher side because some of the 100cc bikes are offered at a cheaper price.
Nonetheless, it has been a successful product, especially for the small scale business owner, helping them transport things conveniently, and the buy now pay later scheme is surely a thoughtful move by TVS and deserves to be appreciated.