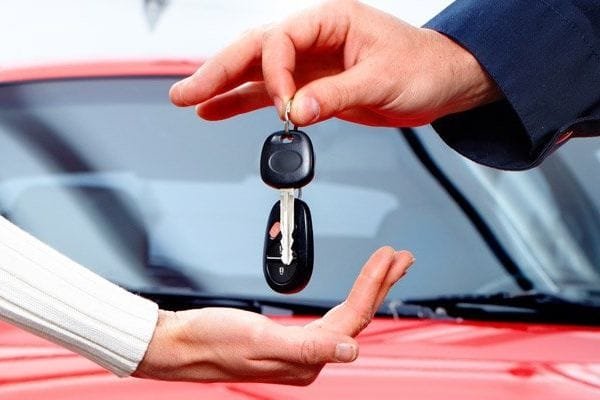 Things to check while taking car delivery
Buying a car is not frequent happening for most of us. It marks a pretty remarkable event for an average buyer and it is pretty celebrated and remains alive in our conscience for quite some time to come.
As owners, it is not unreasonable to be overwhelmed with excitement and happiness on an occasion like that. But we also have to remember that the decision we have made is not a small one and the transfer involved is a noticeable large amount, definitely for the buyer but these deals are considerable eminent among the millions of transactions of varied commodities in the market.
It becomes the seller's imperative to make sure that the product you are buying is in the finest condition and the consumer is getting worth of what he has paid for and what he expects. But it is also natural that with complicated machinery like this, the scope of natural mistake and intentional trickery still hovers on the table.
You need to remember that you are the person who stands to face a loss in case things go south. So if you are waiting on an upcoming delivery then make sure to read this article and do check these parameters as much as you can.
Things to keep in mind while taking car delivery
Now you need to remember that most of these steps can be executed easily if you have extra time to spend with the very unit you are going to own. So it will require sparing some time from your daily schedule and reaching a couple of hours earlier if you can.
Disclaimer – Now post-COVID-19 the circumstances have definitely changed but there is still some scope of checking up as many points as you could. And there will be the recurrence of normalcy in the market as well. So let us not get carried away with the immediate restrictions laid down by the pandemic.
1. Accessories installation
Do not get accessories installed without inspection. A lot of people prefer buying genuine accessories with the car itself and many dealerships install them in your car without your nod to the actual thing that's going in. This definitely leads to errors in a lot of cases, sometimes honest otherwise intentional. Just make sure to the sales executive that you want to take a look at what's going in and inspect carefully.
2. Inspect the Paint Job
Carefully inspect the car's exterior. Inspecting the car comes pretty obvious but it can be mentioned to look for certain spots like the vehicle corners and on the rear profile of the car. Look for chipping off of paint or minor dents, scratches, and paint irregularities and towards subtle repaint signs.
3. Get to know about all features
With new cars, there may be stuff that you do not know of already and thus emphasize that and understand all the major (and even minor) feature details on your car and make sure to understand the procedure to use them. The executives have this as a part of their jobs and there is absolutely no need to be shy to ask for demos more than once. You have paid for everything on the car and you have a right to know about it all before leaving the showroom.
Technicalities that cannot be ignored
1. Odometer reading
Some technicalities which should be taken care of include checking the odometer. Check the distance which the vehicle has covered by then. Now, something up to the range of 50 km could be acceptable for small transportation and testing purposes but anything over 60 or 70 km mark can be questioned about and you can ask for a replacement or a concession in that case.
2. Power windows working
Power windows are heavily used and have a lot of moving parts. You should check the movement of every power window. Check how fluid there movement is. And also keep in mind power windows are snug with fitting and movement so you can expect a bidirectional(up or down) uniform movement. And any diversion from that can be questioned about.
3. Miscellaneous technicalities
Take the car on a small ride before paperwork and check the AC, unexpected noise, and smaller noticeable details. You could ask for a tire pressure test on all the four tires and the spare.
4. Go through the Infotainment system
Understand and test the functioning of the infotainment system. You could check if maps are properly working. Check for any firmware updates and ask them to get it installed there and then. Do not forget to give a try to the Bluetooth connectivity, voice commands, and speakers.
Paperwork
Other than this be sure to take time to understand and read all the paperwork and only sign after contemplating the terms and conditions completely. Check for the right insurance schemes and do not fall for their tricky marketing strategies to dump off higher commission policies on your vehicle. Look at form 22 and make sure the manufacturing month & year is the same what dealer have informed you. Also, match the chassis and engine number on the form.
Maintain decorum with sales executive
Be polite to the sales executive handling your case. A lot of these errors are accidental and you could understand the plethora of things that could go slightly wrong. Frustration is natural in such situations but always try to keep your calm because these executives could be really helpful with situations in the future. And try to take someone who is not emotionally attached to your vehicle as you are, he could really help you with an unbiased perspective.