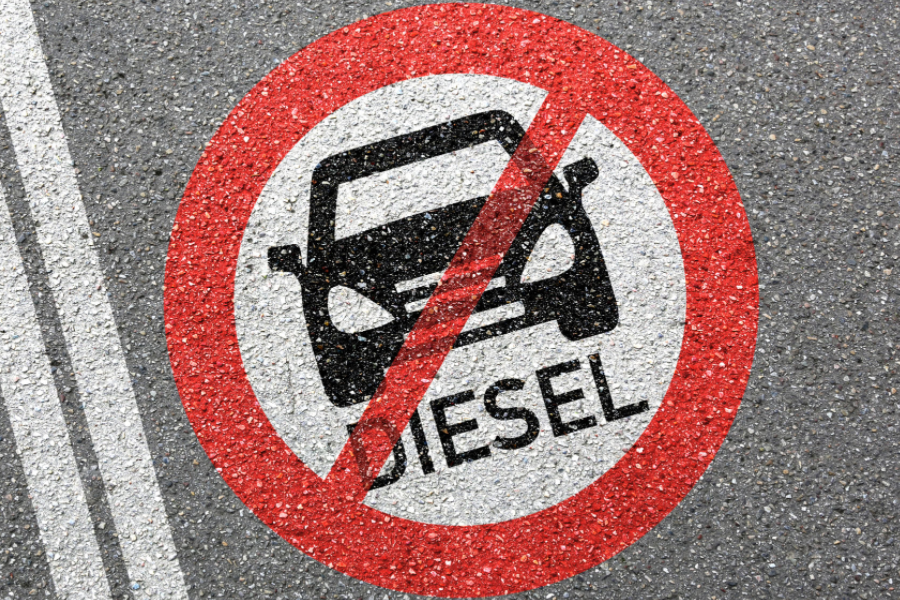 Our Take On ETAC's Suggestions To Ban Diesel 4-Wheelers By 2027
In order to curb air pollution and move towards decarbonisation, a report by the Energy Transition Advisory Committee (ETAC), a government panel operating under the Ministry of Petroleum and Natural Gas, has suggested a ban on diesel 4-wheelers by 2027 in cities with a population of over 10 lakh or cities with severe pollution. The committee has also advised several other harsh measures to achieve carbon neutrality. However, it is worth noting that these are only suggestions put forth by the committee, and as of now, there is no official ban on diesel vehicles.
Achieving the recommended targets in a developing country with the world's largest population is no easy feat for the government. The road ahead is fraught with challenges. Here's our take on these proposals.
The government considers the recommendations to be comprehensive and prompt, but it has yet to begin consultations with diverse stakeholders, multiple ministries and state governments to formulate a more agreeable solution to achieve India's target of carbon neutrality by 2070. However, with the recommendations on the table, expect the government's future policies to take them into account and be crafted accordingly.
It is clear that the country will now move rapidly towards electric mobility and in the race to achieve this goal, the govt will also emphasise alternative means like strong-hybrid, CNG, LNG, CBG and flex-fuel during the transition period for the short and medium terms. And of course, diesel vehicles will be the first to be hit.
Although the market share of diesel cars has significantly decreased over the years, it is still prevalent in SUVs and larger vehicles. Therefore, any major policy change must allow affected parties sufficient time to adapt.
Hybrid vehicles, thanks to their added torque boost support and excellent fuel efficiency, can serve as a viable alternative to diesel vehicles. Nevertheless, steps need to be taken to make hybrid technology more affordable for the majority of car buyers.
The infrastructure for electric vehicles (EVs) is gradually being established, but it is currently limited to tier 1 and tier 2 cities. There is a pressing need for more rapid development in this area.
The government may extend or introduce a new phase of the FAME scheme with enhanced benefits to encourage the adoption of electric vehicles in the country, especially in light of the recent recommendations from ETAC. The current phase of the FAME program is set to end on March 31, 2024.
Localization of EV batteries and electric motors are need of the hour.
Using ethanol and gas-powered vehicles, ie. LNG, CNG, and CBG, as intermediate fuel types in the transition period to electric mobility, may not be a practical solution due to the limitations of this technology, which require continuous development and improvement.
The widespread utilization of ethanol as a fuel or in blending processes can greatly benefit the agricultural industry, particularly for crops like corn, sugarcane, switchgrass, and sorghum. However, the increased demand for these crops may also lead to higher risks of pest attacks, causing excessive usage of fertilizers and pesticides that can lead to soil contamination.
The government's push towards electric mobility must be complemented by the adoption of sustainable and eco-friendly methods of generating electricity. This will ensure a truly green and clean future for the country.
Should You Stop Buying Diesel Cars?
As long as diesel vehicles are compliant with the latest emission standards and are legally available for sale, there is no cause for concern. However, it is important to note that the resale value of such vehicles may be affected.
Any future policy on the ban on diesel vehicles is expected to allow existing diesel cars and 4-wheelers to complete their 10-year lifespan in Delhi NCR or 15-year lifespan in other regions before being phased out, although these timelines may be subject to change.