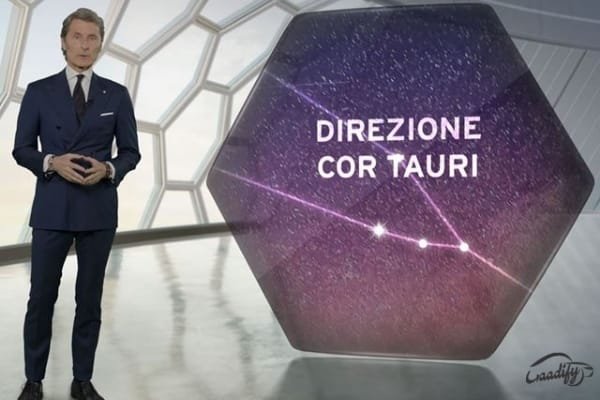 Lamborghini To Take All-Electric Route By 2024
Stephen Winkleman, president & CEO of supercar makers, Lamborghini, has announced its future roadmap dubbed as "Direzione Cor Tauri" (Towards Cor Tauri) that will lead the brand towards electrification. The company will launch hybrid cars first before moving towards full-fledged electric mobility. As of now, Lamborghini's only electric offering is the Sián FKP37 limited-run hypercar that utilizes a 48V mild-hybrid powertrain that comprises supercapacitors, instead of conventional lithium batteries.
The Cor Tauri roadmap comprises of three stages, which are as follows: –
1. Celebrating the combustion engine (2021-2022)
To mark the development of combustion engines for versions that pay honor to the brand's renowned history & iconic products, the brand will unveil two new cars in the V12 model line-up later this year, which are likely be special edition derivatives of the Aventador. With this, the shouty naturally-aspirated V12 supercars will come to an end. The exact powertrain details are yet to be revealed.
Also Read: Renault Announced Its New 'Nouvelle Vague' Strategy For Electrification And Advanced Sustainable Mobility
2. Hybrid transition (by the end of 2024)
With an aim to reduce CO2 emissions by 50% by the beginning of 2025, the Italian automaker will launch its first hybrid series production car in 2023. And, by the end of 2024, the entire range of Lamborghini, comprising the Urus SUV, the Huracan, and the successor model of Aventador will be hybridized.
The brand has allocated an investment of more than 1.5 billion euros for this phase. That's the largest in Lamborghini's history.
3. Fully-electric transition (from the second half of the decade)
From this phase, the brand will only focus on pure-electric vehicles. While the brand hasn't shared any details about it's first BEV, it is likely to be a two-door supercar that will be launched sometime between 2025 and 2030. This product would mark the start of Lamborghini's fourth product line.
Also Read: Suzuki Motor Corporation Revealed Its 5-Years Plan