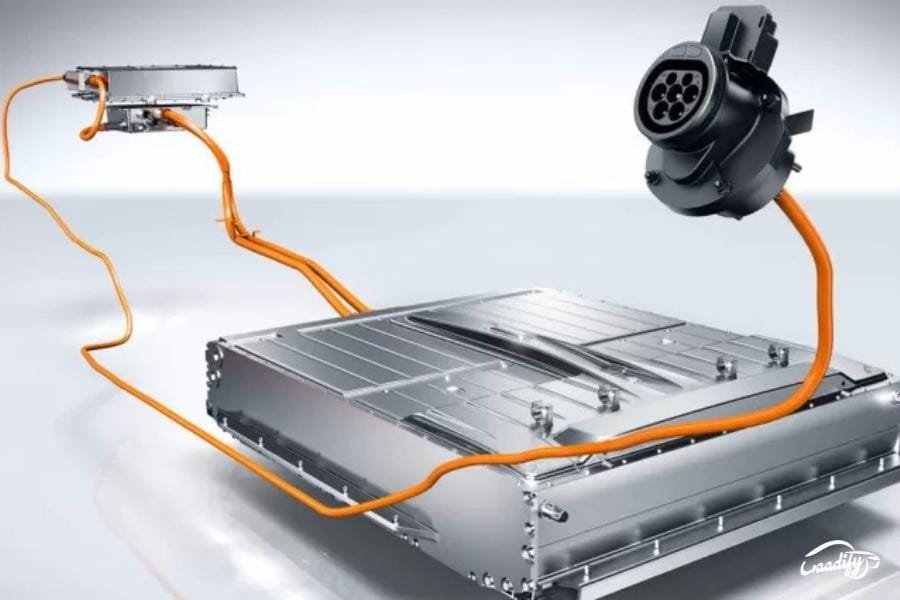 Different Types Of Batteries Used In Electric Vehicles
Electric Vehicles are quickly becoming the new norm. And as every auto manufacturer is rapidly shifting their focus towards greener mobility, it is apparent that the EV revolution is here to stay, giving us the perfect opportunity to discuss the most controversial topic of EVs, the battery.
Well, batteries aren't technically controversial, but the range they provide is! And it's "range anxiety" that is the biggest setback in EV buying. Batteries are the energy storage unit of an electric vehicle (EV). What the fuel tank to an ICE (Internal Combustion Engine) vehicle is, is what the batteries are to an EV. Let's dive in and see what types of batteries are generally used in electric (EVs), hybrid (HEVs), and plug-in hybrid vehicles (PHEVs): –
There are 5 major types of electric vehicle batteries:
Lithium-Ion (Li-On)
Nickel-Metal Hybrid (NiMH)
Solid State Batteries (SSB)
Lead Acid
Aluminum–Ion (AI-Ion)
Ultracapacitors
Also Read: Electric Vehicles: How EV Battery Management System Works?
Lithium-Ion Battery (Li-ion)
The most widely used electric vehicle battery is the Li-ion battery. It offers: 
High energy efficiency 
Good high temperature performance (performance won't drop even if battery get's hot)
High recyclability. 
Great power to weight ratio (great charge holding capacity even at smaller size). 
Low self-discharge level (very good at holding charge even if kept idle for longer periods of time). 
All of these features are key to the success of Li-ion as the battery of choice when it comes to making EVs.
Hybrid Nickel-Metal (NiMH) Batteries
Nickel-metal hydride (NiMH) batteries are more widely used in the application of hybrid-electric vehicles (HEV). These have longer life cycles and are safer than Lead-acid batteries. They also offer greater tolerance to unfavorable conditions. However, the major challenges with NiMH batteries are their high self-discharge rate and heat generation at high temperatures. Also, they are more expensive to produce. Due to these issues, scaling any larger to full-fledged EVs with NiMH batteries proves to be significantly less viable and therefore is only confined to Hybrid Vehicles. 
Also Read: Top 5 Pros and Cons Of Buying An EV
Solid State Batteries
Solid-State Batteries (SSB) are primarily li-ion batteries except for the fact that they use solid electrolytes, not liquid electrolyte solutions. And so, there is a lower risk of catching fire. Also, they have a higher energy density and longer life span than the li-ion batteries, which makes them perfect to use in EVs. However, the tech is still in its experimental stages.
Lead-Acid Batteries
Lead-acid batteries are the oldest rechargeable batteries. These were the most viable option before lithium-ion batteries got discovered. They are much cheaper to manufacture, but are usually heavy and have a faster discharge rate.
Aluminum-Ion Battery (AI-Ion)
Although not prominently used, Aluminum Ion batteries are heavily under research, especially in India. With huge reserves for bauxite (aluminum ore) in the country, and India being the second highest Aluminum smelter in the world, the adoption of Al-Ion batteries would be incredibly beneficial in terms of the production of EVs in the country.
Al-Ion batteries offer: 
Very High capacity
Faster Charging
Safer to handle
Much greater energy density
4x greater range
AI-Ion batteries have a very bright future and are a worthy replacement for Li-ion but with the considerably high cost of manufacturing, adoption is still a while away.
Also Read:
Ultracapacitors
The Ultracapacitor (supercapacitors) battery is unlike the typical battery and the most different type of energy storage unit in this list. In contrast to conventional batteries, super-caps store polarized liquid between the electrode and the electrolyte. Even though not as full-scale battery packs, Ultracapacitors are very suitable as secondary storage devices in electric vehicles, like NiMH battery replacement. This is because the power delivery of super-capacitors is extremely high, which is great after those much-needed regenerative breaking start-stop acceleration moments.
| | | | | | | |
| --- | --- | --- | --- | --- | --- | --- |
| | Li-On | NiMH | SSB | Lead-Acid | Al-Ion | Super-Capacitors |
| Reliability | HIGH | VERY HIGH | HIGH | DECENT | VERY HIGH | HIGH |
| Capacity | HIGH | DECENT | HIGH | DECENT | VERY HIGH | HIGH |
| Life Cycle | HIGH | VERY HIGH | HIGH | DECENT | DECENT | HIGH |
| Performance | HIGH | LOW | HIGH | DECENT | VERY HIGH | VERY HIGH |
| Efficiency | HIGH | LOW | HIGH | DECENT | VERY HIGH | DECENT |
| Cost | LOW | HIGH | VERY HIGH | LOW | VERY HIGH | VERY HIGH |