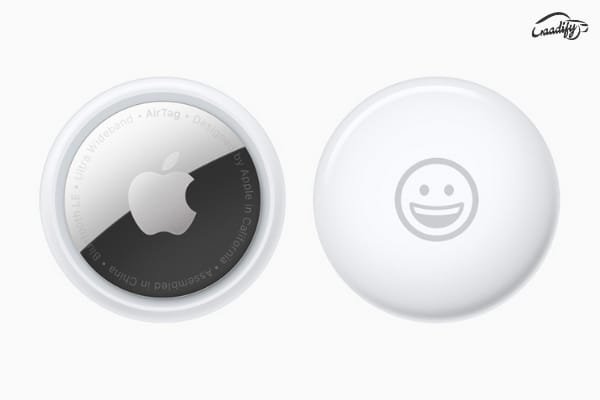 Apple AirTag – A New Way To Find Your Car Using Your Apple iPhone
Tech giant Apple has introduced an all-new Apple iPhone accessory that will help you to keep track and find the items that matter most to you. The brand has named this small gadget as ''AirTag''. Though Apple claims that it is useful to find keys and other valuables devices/things, it can also be used as a tracker for your vehicles.
Also Read: Now Control AC Of Your MG Hector With An Apple Smartwatch
What is Apple AirTag?
The Apple AirTag is a simple disc-shaped lightweight tracker with Bluetooth connectivity. It comes with a built-in speaker that plays sounds to help locate AirTag. Apple claims that its battery can run up to a year, so you won't have to worry about its battery life. The brand has also protected the device with IP67 coating that will save it from dust and water.
Buyers can also personalise the AirTag at the time of purchasing with free engraving, including text and a selection of 31 emojis.
Apple AirTag – How does it work?
An Apple AirTag can be used by pairing it via Bluetooth with your Apple smartphone and enables iPhone users to securely locate and keep track of their valuable's things using the Find My app. The AirTag can be attached to any of their preferred belongings.
Once AirTag is set up, it will appear in the 'Items' tab in the 'Find My' mobile application, where users can view the item's current or last known location on a map.
If a user lost their item and it is within Bluetooth range, they can use the Find My app to play a sound through its in-built speakers to help you locate the item. Users can also ask Siri to find their belongings.
If AirTag is out of the Bluetooth range, the Find My network can help track it down. The Find My network will approach any other Apple device that is in its Bluetooth range and relay the location back to its owner. This entire process will run in the background, anonymously and privately. That's how you can also use it to track your vehicles. However, unlike cars with pre-installed connected car tech, you can't immobilise your car. Another disadvantage is that it relies on other Apple devices to come in its Bluetooth range as it doesn't have an inbuilt subscriber identification module.
Apple AirTag Price in India
AirTag is Apple's most affordable gadget. It will cost you Rs 3,900 for a single unit and Rs 10,900 for a pack of four.