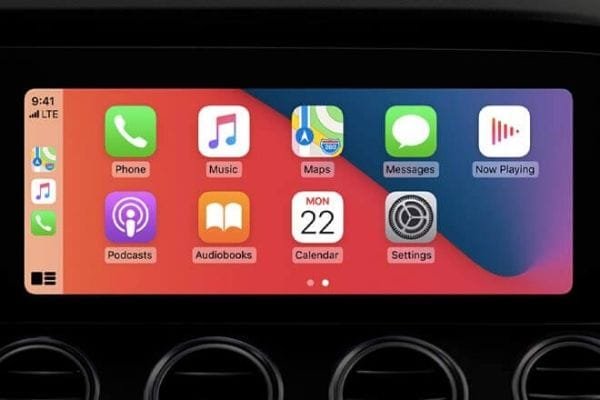 With iOS 14 Apple Introduced A Host Of New Carplay Features
The touchscreen infotainment systems on vehicles have been the major talking point when in-car technologies are considered. The Apple Carplay technology along with Google's Android Auto have been pioneers in this industry with the creation of a hassle-free, convenient, and frictionless environment for information transfer between your smartphone and the car's infotainment system. With iOS 14, Apple has added a host of new features and has managed to spice up things even more.
The New Features Of Apple Carplay
● Apple has brought in new app categories for the Carplay system. These include third party parking apps, some electric vehicle charging apps to help you monitor better, and even some quick food delivery options. They have come up with a variety of tools and templates to smoothen out the process in the present scenario and for the development of new apps in the future.
● They have added additional functionalities to Siri, you can now ask Siri to share your ETA with people of your choice so that they could keep a track of your status, this adds a layer of security as well. Also, you can now directly send voice messages from your car using Siri with the updates.
● There have been some personalization changes and also some tweaks to give the system, personality of the Apple ecosystem, like the horizontal space bar which adds in some convenience and also gives a sense of familiarity and exclusivity which Apple users expect and are also accustomed to. And there has been the addition of wallpaper to Carplay's Dashboard and home screen so you could give the system a touch of your preferences.
● The developers of audio, messaging or VoIP apps (for Carplay) now have additional tools to add enhancements to their current applications. The messaging and VoIP apps will now show past conversations and the audio apps have been updated to display album art so that you can access the content easily.
● Japanese and Chinese keyboards have been added to enhance the accessibility of the system.
● Apple has also updated its Maps. Now, it will feature Cycling & EV Routing. The Cycling feature will show the elevation and inclines on the route. While the EV Routing will navigate you as per your EV charging state. It will take you from the route where you can get a charging station. These Maps features will be introduced first in Los Angeles, New York, San Francisco, Beijing & Shanghai.