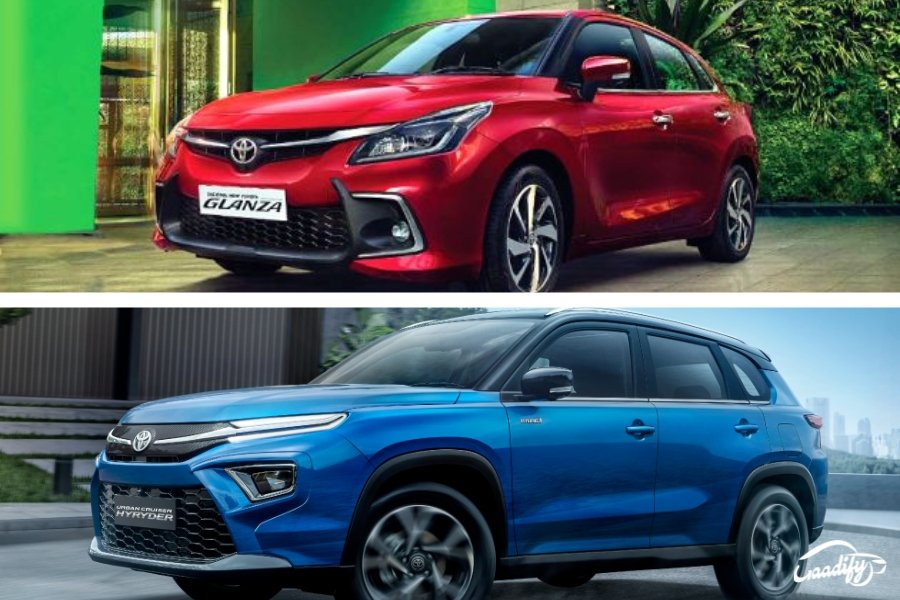 Toyota Hyryder and Glanza Recalled; Here's Why
After Maruti Suzuki, Toyota India has also announced a voluntary recall for 1,390 units of the Glanza, and Urban Cruiser Hyryder manufactured between December 8, 2022, to January 12, 2023. Similar to their Maruti Suzuki counterpart – Glanza and Grand Vitara, the Toyota Glanza and Hyryder are also affected by a faulty airbag controller.
An Airbag Control Unit detects an accident and evaluates its severity, then activates the appropriate restraints system. However, a faulty airbag controller could prevent the airbags from deploying. Hence, we suggest the owners of the affected units not drive their vehicles until the issue gets rectified. Now the question arises that how to check whether your Toyota vehicle is affected by the recall or not? Well, you can enter your Vehicle Identification Number (VIN) / Frame Number in this link. Toyota dealers will also start contacting owners of affected vehicles for a free inspection and, if necessary, the part will be replaced at no cost.
Also Read: Toyota Showcases bZ4X Electric SUV At Auto Expo 2023