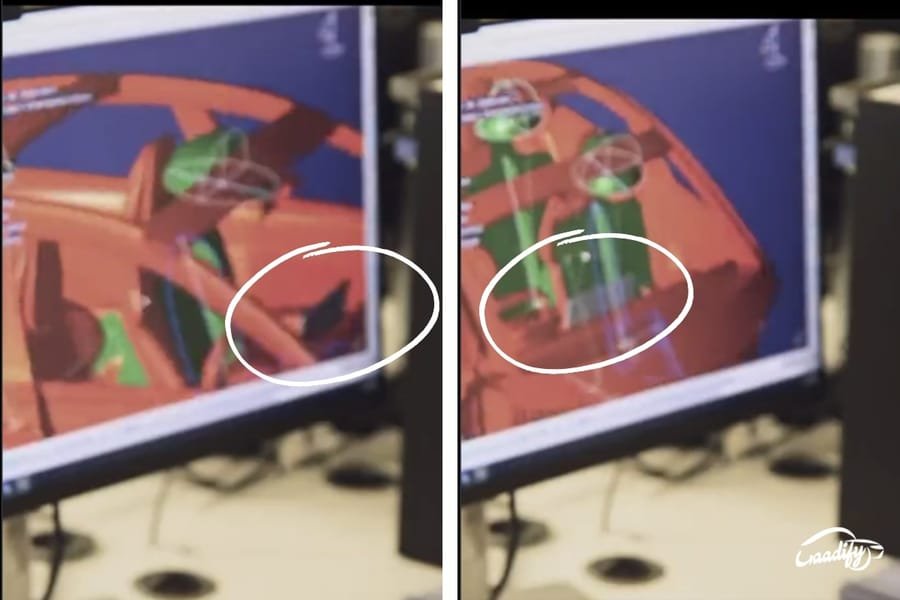 Ola Electric Car To Feature Tesla-like Large Floating Touchscreen Tablet
Bhavish Aggarwal, the CEO of Ola Electric has recently shared a video on Twitter, showing a glimpse of its upcoming electric car. In the video, one can spot the Tesla Model 3-like a large floating screen at the center of the dashboard. The brand has already revealed that it will be powered by Ola's MoveOS software, with assisted driving capabilities, including ADAS. 
The video also shows a glimpse of the EV's couple-like silhouette and uncultured side profile that does not get any door handle, which helps it to achieve the best-in-class drag coefficient (Cd) value of less than 0.21. Instead of handles, we expect the brand to use passcode technology or mobile-based door opening and closing functions.
According to Ola, this sporty EV will sprint from 0-100kmph within 4 seconds. Also, it will offer a range of over 500 kilometers per charge.
Also Read: Ola Electric To Roll Out MoveOS 3 OTA Update By Diwali 2022
Ola will manufacture this electric car at its reimagined Futurefactory in Tamil Nadu, which is proposed to have an annual production capacity of 10 lakh cars by 2026-27. It will be launched in 2024 and will also be exported overseas.