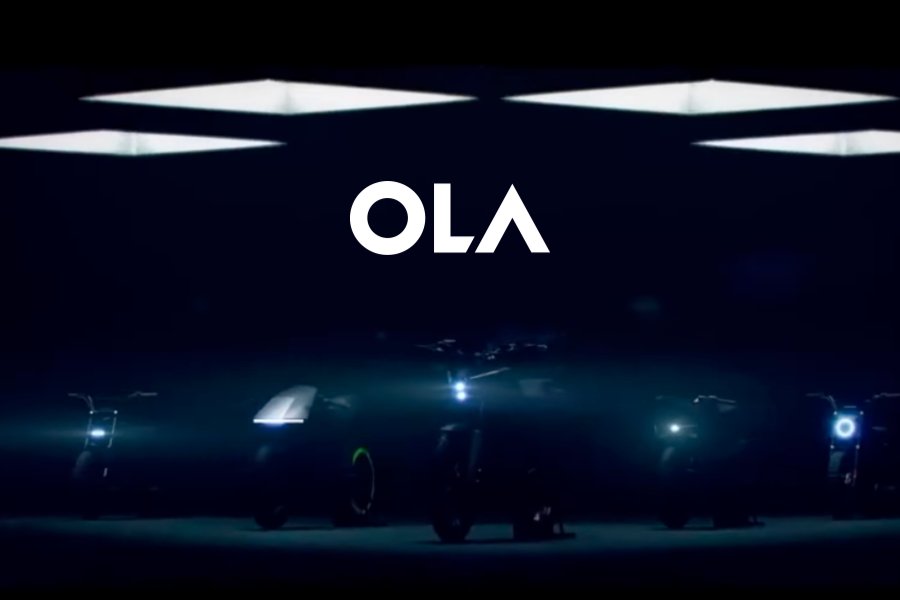 Ola Electric Bike Likely To Debut On August 15
In a remarkable move back on 15th August 2021, the ride-hailing company, Ola, ventured into the realm of electric vehicles (EV) with the S1 Pro electric scooter. Exactly a year later, on that very same day, the EV maker amazed everyone once again by introducing the S1 e-scooter, unveiling its ambitious plan for an electric car, a revolutionary battery innovation centre and reimagined Futurefactory. Now, whispers from our trusted sources have suggested that Ola might introduce an electric bike on the upcoming Independence Day, which is aptly called the Ola Annual Launch Day.
It is worth noting that Ola has already cleared its intention to be present in five mass-market, mid-size, and premium motorcycle categories, including a cruiser, a streetfighter, an adventure, a cafe racer and a supersport.
Leaks also suggest that Ola is working on a new Helmet Detection System, a camera-based safety feature that determines whether the rider is wearing a helmet or not. We anticipate the debut Ola Electric bike to get this state-of-the-art safety tech.
While further details are spare at the moment, enthusiasts can expect an exciting and exhilarating experience from the upcoming Ola bike.
In other news, Ola Electric is slated to introduce a new scooter in the S1 lineup this month. The EV maker will also introduce two new colour options for its existing lineup. The company has also begun construction for its battery cell manufacturing plant, which is expected to be operational by early 2024.
August 15 Becoming Annual Launch Day For Many Automakers
August 15 holds great significance not only for Ola Electric but also for many other auto manufacturers, including Simple Energy and Mahindra.
Mahindra has adopted a trend of unveiling new products/concepts or making important announcements on Republic Day, Independence Day, and Gandhi Jayanti. This Independence Day, Mahindra is set to introduce new Farm equipment at an event in South Africa.