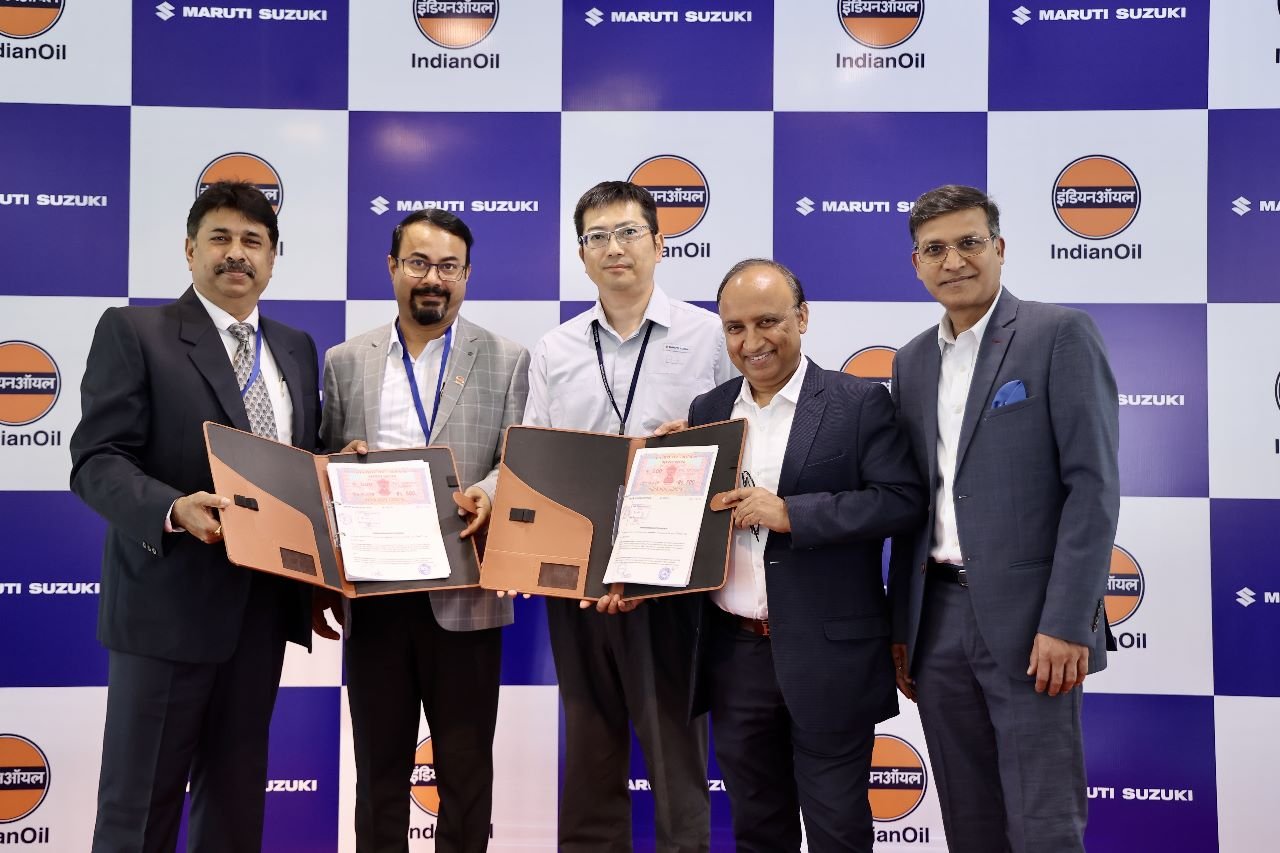 Maruti Suzuki Rewards strengthens collaboration with Indian Oil Corporation
Maruti Suzuki Rewards – a loyalty program by MSIL has reinforced its association with Indian Oil Corporation Limited (IOCL) to offer additional benefits and convenience for customers. Here are some key highlights of this initiative: –
The Maruti Suzuki Rewards mobile application has been revised to comprise various new functionalities.
The new features will be available from April 2023 to 8 million+ Maruti Suzuki Rewards members, who can easily enrol for the XtraRewards program.
The IOCL-related section of the Maruti Suzuki Rewards App will also allow customers to view their IOCL XtraRewards points (separate from Maruti Suzuki Rewards program points).
The program incentivizes customer refuelling behaviour by offering 100 XtraRewards points as a Customer Onboarding Bonus and 2 XtraRewards points per Rs 100 spent on each fuel transaction at an IOCL station (1 XtraRewards point is equal to 30 paise ).
Indian Oil will also grant 350 XtraRewards points (worth Rs 105) as part of milestone-based additional benefits to those customers who spend Rs 25,000 in a quarter.
In addition to XtraRewards points, the IOCL section of the app will also allow customers to view access to washrooms, convenience stores and air-filling, at the fuel pump of their choice.
Also Read: Maruti Suzuki Cars To Get Expensive From April 2023
Speaking about this unique initiative, Mr. Shashank Srivastava, Senior Executive Officer (Marketing & Sales), Maruti Suzuki India Limited, said, "At Maruti Suzuki, we provide our customers with not just the best and reliable products but also a wide range of services and exciting benefits. Maruti Suzuki Rewards is a fully digital loyalty program, offering a bouquet of delightful services to customers by providing a premium, reliable and benefit-driven post-purchase experience. We are confident that the additional features and benefits in this program will help us build a stronger connection with customers and enhance their experiences further."