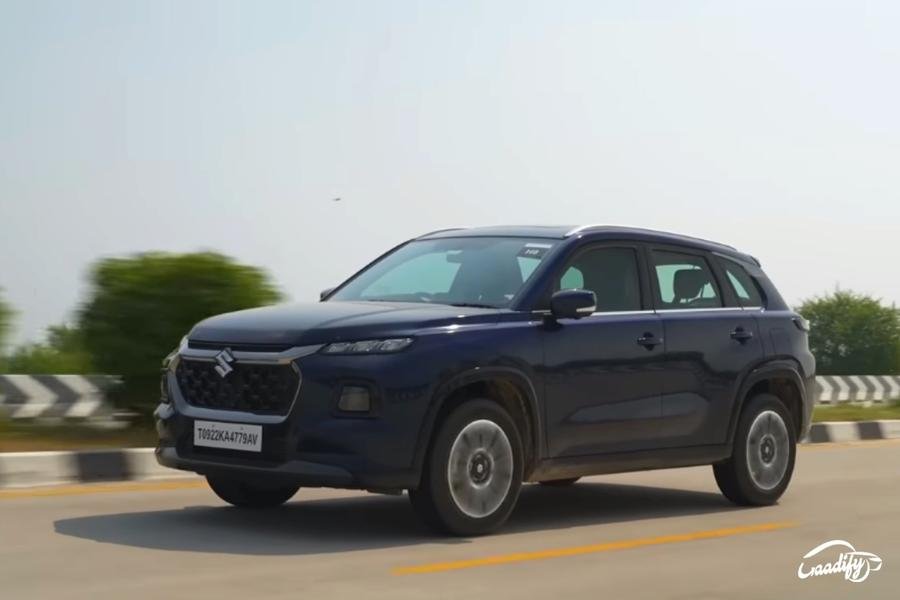 Maruti Suzuki Begins Exporting Grand Vitara To Latin America
Maruti Suzuki India, an arm of Suzuki Motor Corporation (SMC), has started exporting the Grand Vitara mid-size SUV to Latin America. The first batch has already been shipped from the Kamarjar port facility at Chennai in Tamil Nadu. With this, the carmaker now exports a total of 17 vehicles from India to overseas.
As per Maruti Suzuki's official statement, the company aims to export Grand Vitara to over 60 countries across Latin America, Middle East, Africa, ASEAN and neighbouring regions. Over 2.6 lakh vehicles were exported by Maruti Suzuki in 2022, the company's highest export number ever. The Grand Vitara will strengthen the company's position as the country's top exporter of passenger vehicles.
Also Read:
Mr. Hisashi Takeuchi, Managing Director & CEO, of Maruti Suzuki India Limited said, "Supporting Government of India's efforts to increase exports from India, Maruti Suzuki has taken multiple initiatives to increase its international presence. Expanding product portfolio for exports has been one of the key pillars of success. By adding Grand Vitara, we now export a range of 17 vehicles. Grand Vitara, unveiled in July 2022, has received an overwhelming response in the domestic market and we are confident that the India-manufactured Grand Vitara will meet with similar success in overseas markets as well."