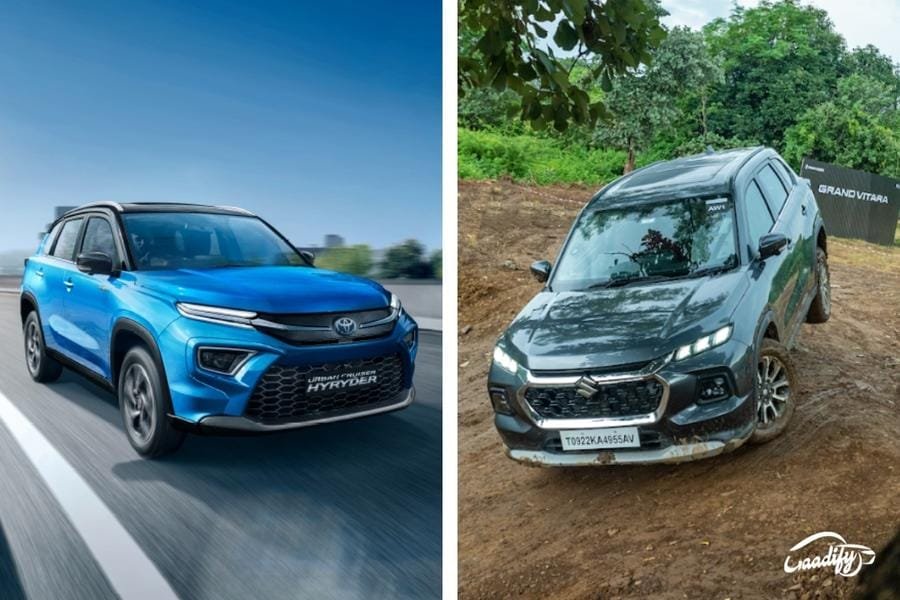 Maruti Grand Vitara and Toyota Hyryder Recalled Again; Here's Why?
Maruti Suzuki and Toyota have once again recalled the Grand Vitara and Hyryder, respectively. In the third and latest recall, a possible defect in rear seatbelt mounting brackets has been identified, which could loosen in the long run, affecting seatbelt operation. However, the carmakers haven't reported any failures of the affected part to date.
For those who aren't aware, both SUVs had previously been recalled twice, once for a seat belt height adjuster problem and most recently for an airbag controller problem.
Also Read:
The latest recall affects 11,177 units of Grand Vitara and 4,026 units of Hyryder, all manufactured between August 8, 2022, and November 15, 2022. Customers of affected units will be offered free checkups and part replacement by dealers of both manufacturers. Enter your Vehicle Identification Number (VIN) or frame number here to determine whether your Toyota SUV is affected by the recall. Maruti customers can also check here if their vehicles need inspection and repair.
We recommend you get your vehicle inspected at the earliest to ensure the safety of your dear ones.