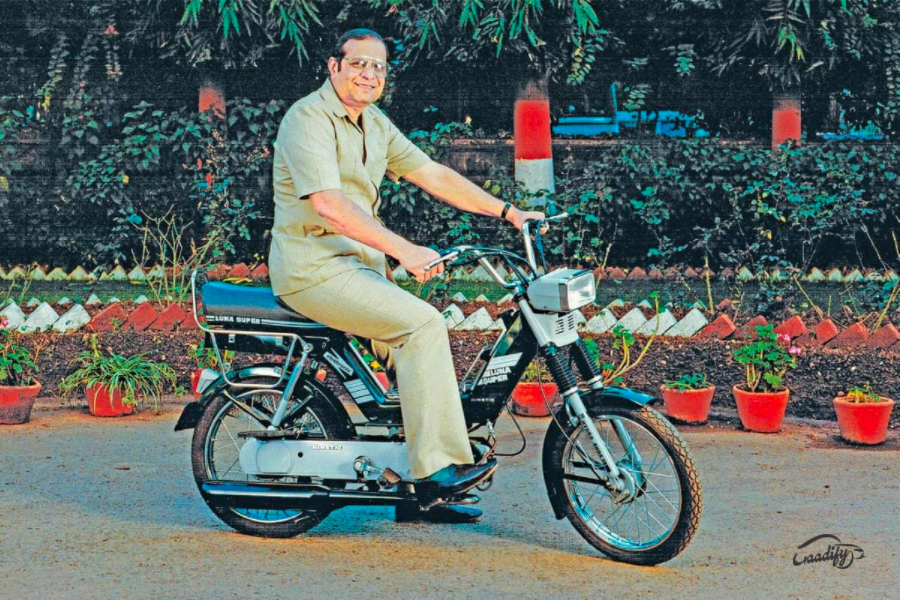 Kinetic Luna To Make A Comeback In Electric Avatar
The iconic name from the past, Kinetic Luna, is preparing to make a comeback in an all-new electric avatar. Sulajja Firodia Motwani, the founder and CEO of Kinetic Green, has officially confirmed this news through a tweet.
Also Read: Simple One vs Ola S1 Pro vs Ather 450X: Which e-Scooter To Buy?
While details about the e-Luna are scarce at the moment, we expect that it will maintain its iconic design while incorporating subtle modern touches.
Unlike most electric scooters, which prioritize features, performance and range, the Kinetic e-Luna is expected to focus on its high load-carrying capacity to cater to the B-to-B segment, making it a viable option for last-mile mobility solutions within large-scale business complexes.
Expect it to offer a top speed of around 45 kmph with a range of roughly 100 kilometres on a single charge.
The pedals were a major part of Kinetic Luna's iconic appeal, and it's uncertain whether the e-Luna will retain this feature. Adding pedals would offer the convenience of manual propulsion in the event of running out of battery juice.
While it is early to comment on the pricing, we predict that the e-Luna may start from around Rs 70,000.