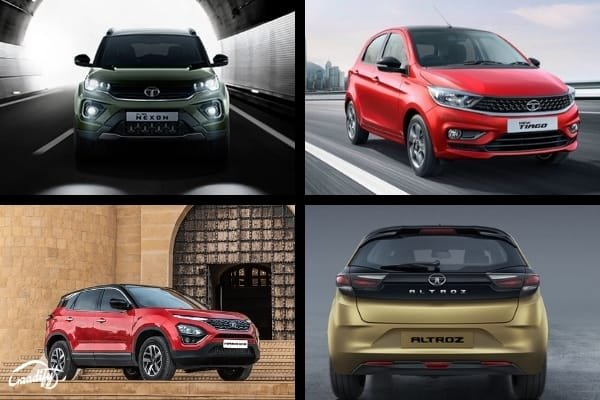 Grab Discounts Of Up To Rs 70,000 On Tata Cars This Ganpati Mahotsav
In order to benefit from the upcoming Ganesh Mahotsav, Tata Motors has rolled out several discounts on its entire product range except for the recently launched Tigor EV model. Here's the model-wise offers breakup valid until the end of September 2020: –
Also Read: 2021 Tata Tigor EV Gets 4-Star Safety Rating In Global NCAP Crash Test
Model

Variants

Cash Discounts

Exchange Bonus

Corporate Discount

Maximum Savings

All

Rs 20,000

Rs 15,000

up to Rs 3,000

Rs 38,000

All

Rs 20,000

Rs 20,000

up to Rs 3,000

Rs 43,000

Tata Tigor EV
No discounts available
Tata Altroz
XZ Petrol
Rs 15,000
–
–
Rs 15,000

Diesel (except for dark edition)

–

Rs 15,000

up to Rs 5,000

Rs 20,000

Tata Nexon
Petrol
–
–
up to Rs 3,000
Rs 3,000
Tata Nexon EV
XZ+ and XZ+ Lux
–
up to Rs 15,000
–
Rs 15,000

Dark & CAMO Editions

–

Rs 40,000

up to Rs 5,000

Rs 45,000

All other variants

Rs 25,000

Rs 40,000

up to Rs 5,000

Rs 70,000

Tata Safari
–
–
Rs 25,000
Rs 25,000
Note: – These offers are valid on select variants and may vary from state to state. Kindly, contact your nearest Tata dealership for more details.
Like every other month, the Harrier is available with the highest benefits of up to Rs 70,000, followed by the Tigor and Tiago.

Nexon's petrol version is being offered with the least discounts.

All offers are valid until September 30.