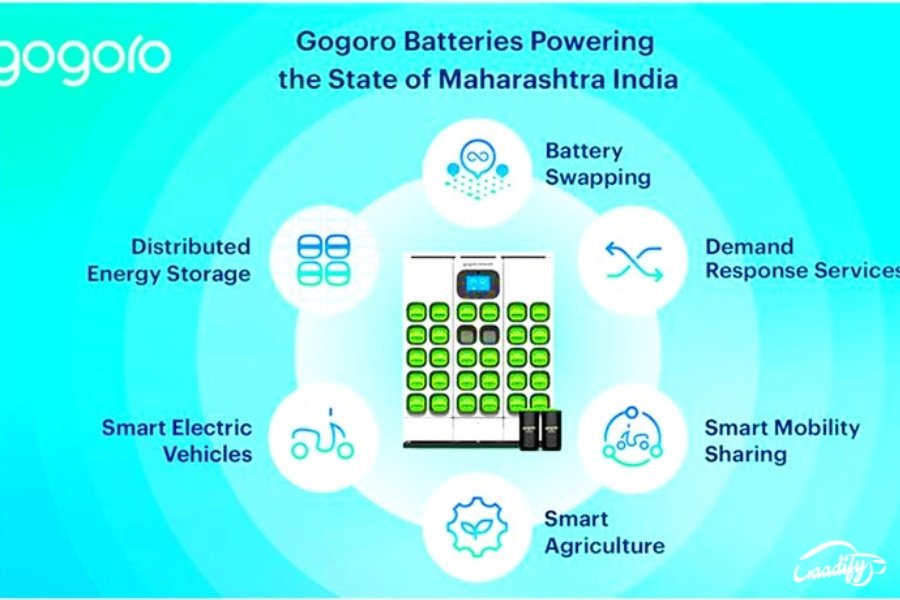 Gogoro Announces Partnership With Belrise; Will Invest Rs 20,000 Crore For Battery-Swapping Network
To set up battery swapping infrastructure in its state, the Maharashtra Government has partnered with Taiwan's Gogoro Inc and automotive systems manufacturer Belrise Industries (erstwhile Badve Engineering Ltd). This agreement was signed at the Maharashtra pavilion, World Economic Forum in Davos, Switzerland.
According to the MoU, the 50:50 joint venture between Gogoro and Belrise will invest US $2.5 billion (approx. Rs 20,617 crore) over eight years in Maharashtra to build an energy infrastructure across the state.
In order to meet mobility and energy storage needs, the companies plan to set up battery swapping stations and smart battery stations. The deployment of the battery-swapping infrastructure is likely to begin in 2023. Additionally, the partnership is expected to boost the manufacturing and assembly of electric vehicles (EVs) in the state. 
Commenting on this occasion, Mr. Horace Luke, founder and CEO of Gogoro, said: "Together, the State of Maharashtra, Belrise Industries and Gogoro plan to shift energy usage and establish this new sustainable economy that will encourage jobs creation, establish new technical and sustainable industrial capabilities, and ultimately increase state exports."
In other news, Gogoro had recently unveiled its B2B electric scooter as part of an initiative with Zypp Electric to enable greener last-mile delivery.