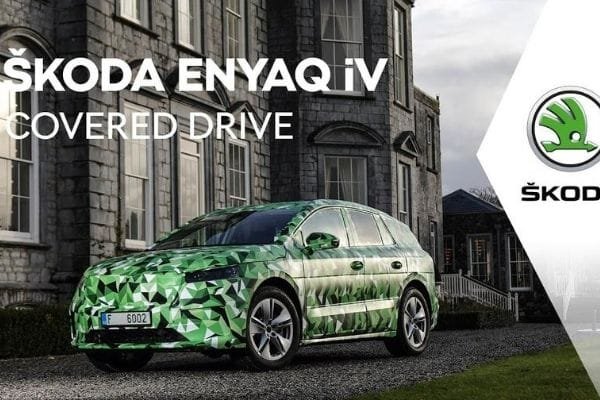 Five Things To Know About Skoda Enyaq iV EV
Recently, Skoda has revealed the interior design of its upcoming electric vehicle, the 'Enyaq iV' and as far as the first looks go, it surely has excited us. The Czech automaker will fully unviel the Enyaq iV on 1st September 2020. But before the company reveal their first electric SUV, here know the five important things about the Skoda's future car:-
1. Skoda Enyaq iV: Introduction
Skoda Enyaq iV will be based on Volkswagen Group's all-new MEB design platform which eliminates the transmission tunnel and gives a longer wheelbase with smaller car dimensions, thus giving more space to customers and also enhancing opportunities to provide utility and luxury features.
2. Features
Some additional features like a multi-level dashboard and a storage space below the centre console have been announced from the brand. Talking about the centre console, it will houses a 13-inch touchscreen infotainment system and climate controls below it. The car also has a heads up display with augmented reality.
The brand has promised cabin space similar to a Kodiaq despite the smaller dimension. It will have a 585L of boot space on the car which imparts a decent standard of practicality to the product.
3. Unique trim listing
The trims will be based on design themes and not the usual trim level listing. All the variants use sustainably produced and recycled components. This is in-line with the environmental conservation target of the vehicle.
4. Electricals
On the mechanical (or rather electrical) front, the car will be a four-wheel drive with three battery sizes and 5 power outputs. The largest available battery size will be 125kW which boasts of a range figure of around 500 km.
5. When will it come to India?
The availability of this car in India cannot be confirmed without hiccups. And honestly, the chances look slim. Despite the VW Group's India 2.0 programme, this Enyaq's launch in our country is a distant bid. Internationally, it is expected to go on sales by the end of 2021. And more electric vehicles can be expected from the manufacturer, by 2022.
Author's Take
The car does sound interesting, but it is disheartening to acknowledge that it will not hit the Indian markets soon. It still is a commendable move, going into the future, as we are all aware of the fact that use of more environmentally friendly fuels is the need of the hour.