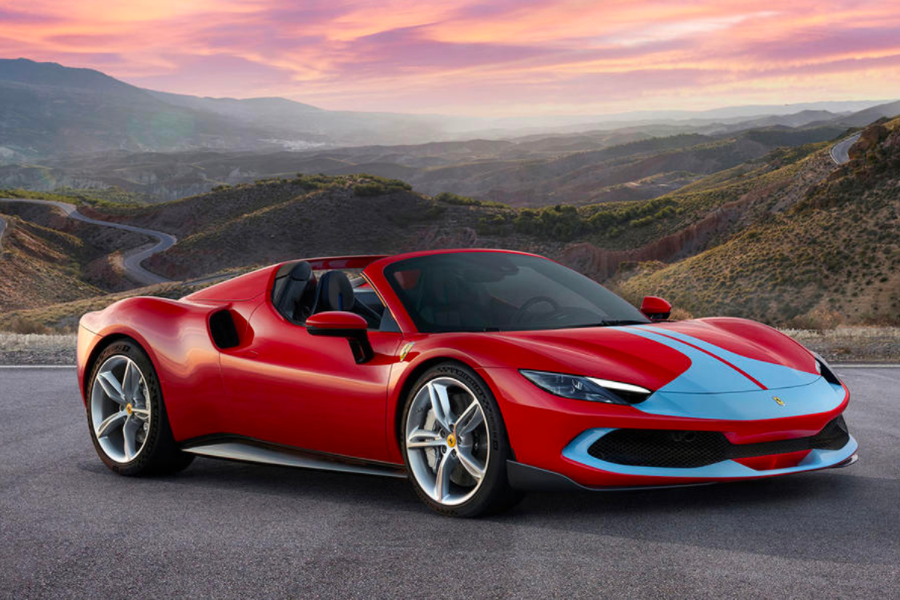 Ferrari 296 GTS Convertible Launched In India At Rs 6.24 Crore
Italian supercar maker Ferrari has launched the convertible version of the 296 GTB hybrid in India at Rs 6.24 crore (ex-showroom).
What powers the Ferrari 296 GTS Convertible?
The Ferrari 296 GTS is powered by a 2.9-litre twin-turbo V6 mill, accompanied by a potent 166hp electric motor.
Together, this advanced hybrid system unleashes an impressive power output of 830hp and a formidable torque of 740Nm.
This hybrid powertrain transmits force to the rear wheels via an 8-speed dual-clutch automatic transmission, enabling it to complete the century sprint in just 2.9 seconds before reaching a top speed of over 330 kmph.
The car also offers an all-electric range of up to 25 km.
Despite the added weight of 70 kg, it's fascinating to note that the performance figures of the Ferrari 296 GTS convertible remain comparable to those of its coupe counterpart.
Also Read: Tesla Is Serious About Establishing Production in India; Jio In Talks
Design and Features
The design of the 296 GTS convertible bears a striking resemblance to the 296 GTB, incorporating subtle revisions to accommodate the retractable roof. Its sleek lines, aerodynamic contours, and mesmerizing retractable hardtop combine to deliver an awe-inspiring driving experience that is visually captivating and truly exhilarating.
According to Ferrari, the retractable roof of the 296 GTS can seamlessly open or close in a mere 14 seconds, even while cruising at speeds of up to 45 km/h.
The other notable features of the 296 GTS Convertible include: –

A high-resolution digital instrument cluster
Touchscreen infotainment
Premium leather upholstery with customizable interior options

Advanced suspension systems
Electronic stability control
Also Read: Mercedes AMG GT 63 S E Performance Launched At Rs 3.3 Crore
Competitors
While the Ferrari 296 GTS Convertible doesn't have any direct rival, it can be seen as an alternative to the Lamborghini Huracan Evo Spyder, McLaren 720S Spider, Bentley Continental GT Convertible, Porsche 911 Turbo S Cabriolet, and Mercedes-AMG GT Roadster.