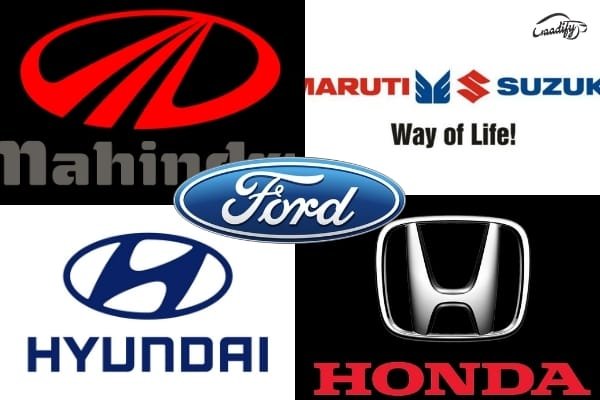 Coronavirus Leads To A Slump In April 2021 Sales – Maruti Suzuki, Hyundai, Tata Motors, Kia, And Others
The second wave of coronavirus disease (COVID-19) is badly affecting our country and so many states and UT governments have announced restrictions to break the chain of the virus. As a result, carmakers have reported a slump in sales. Here's a look at the sales chart of prominent carmakers for the month of April 2021: –
Rank
OEM
April 2021
March 2021
MoM Growth
1
Maruti Suzuki
1,37,151
1,46,203
-6.19%
2
Hyundai
49,002
52,600
-6.84%
3
Tata
25,095
29,654
-15%
4
Mahindra
18,285
16,643
+5.21%
5
Kia
16,111
19,100
-15.65%
6
Toyota
9,621
15,001
-35.86%
7
Honda
9,072
7,103
+27.27%
8
Renault
8,642
12,356
-30.06%
9
Ford
5,469
7,746
-29.4%
10
Nissan
3,369
4,012
-16.03%
11
MG Motors
2,565
5,528
-53.6%
12
Volkswagen
1,533
2,025
-24.30%
13
Skoda
961
1,159
-17.08%
14
FCA (Jeep)
846
1,360
-37.79%
Total
2,86,450
3,20,547

-10.64%
Takeaways: –
We haven't compared the April 2021 sales numbers with those for April last year since a nationwide lockdown was in effect at the time.
As the above table indicates, every manufacturer has registered negative growth except for Mahindra & Mahindra and Honda Cars India.
As per some major brands, the negative MoM growth is due to the localised restrictions in some states. However, there was good demand from the customers.
India's largest passenger vehicle manufacturer, Maruti Suzuki, registered the highest domestic sales of around 1.37 lakh units in April 2021, a drop of 6.19% compared to March 2021. Being the top seller brand of the country, Maruti has also been affected by the biggest hit in terms of volume. A total of 9052 units of sales came down in April this year.
In terms of percentage, MG Motors has been affected the most, selling 2565 units in April 2021 against the 5,528 units they sold in March month, which is around a 53.6% fall in the numbers. In fact, Renault and Nissan have done pretty well last month than the British-Chinese makers, thanks to their newly launched products- Nissan Magnite & Renault Kiger.