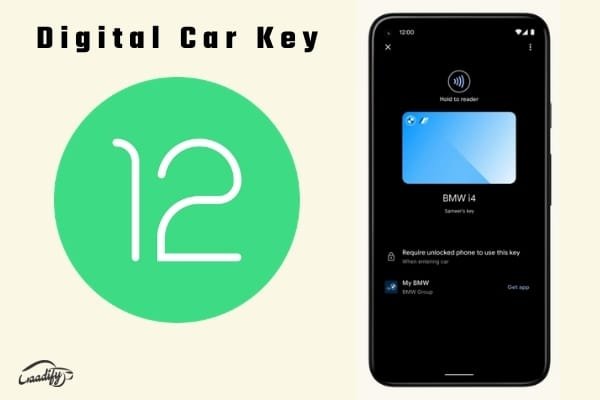 Android 12 To Get Digital Car Key Feature To Unlock & Start Your Car
Tech giant Google has today lived the beta version of the Android 12 operating system that will come with a refreshed user interface (UI), enhanced privacy settings, and a plethora of new features. One of the most exciting features among them is the 'Digital Car Key' which will allow Android users to lock/unlock and start their vehicles from their smartphone. In the initial phase, this function will only be available on select Google Pixel and Samsung Galaxy models.
Also Read: Ford Partnered With Google, All Models Will Get Android System From 2023
Android 12 digital car key: – How will it work?
Well, this feature will use Ultra-Wideband (UWB) technology, which is a short-range wireless communication protocol that operates through radio waves and captures highly accurate spatial & directional data. It will let your phone's antenna locate & recognize objects equipped with UWB transmitters. It will also be compatible with NFC (Near-Field Communication)-enabled cars. So, to unlock/lock your car, the owner will be required to simply tap their phone on the door of their paired/registered car. Google has also stated that the owners will also be able to share the digital car keys with their dear ones.
For the people not in know, many cars also offer smartphone-enabled lock/unlock, start/off functions with a few more convenience features via connected car technology. These include Kia Seltos, Hyundai Creta, Tata Safari, MG Hector, and many other premium & luxury models. However, Apple was the first to integrate this feature directly into its operating system (iOS 14). Currently, the iOS solely relies on NFC tech, but it is also working on ultra-wideband chips.
While digital car key seems future-ready and quite convenient, the problem is that not all cars support this feature. As of now, only a few BMW cars, including the facelifted 5-series are compatible with the digital car key feature (either with apple key or their own dedicated app). However, BMW, Ford, and many other automotive brands are closely working with Google & Apple to introduce this function in their future models. The upcoming BMW i4 EV is likely to be the first BMW model to support Android-powered digital keys.