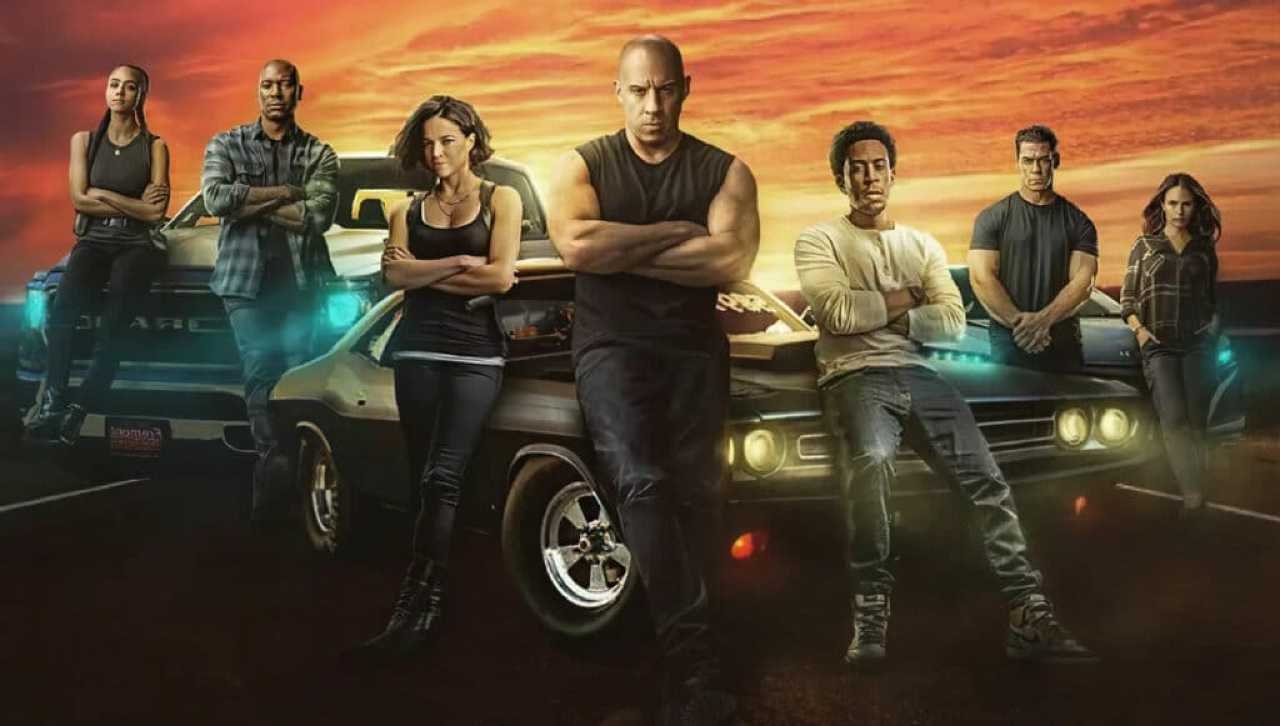 A Glance At The Cars Featured In The Fast X Movie Trailer
Are you ready to feel the rumble in your seat once again? The world's most legendary car racing movie franchise is back, and it's better than ever! Fast and Furious has always been the ultimate ride for car enthusiasts, and it's not hard to see why. With a cast of gorgeous stars and the most exotic and expensive cars on the planet, it's a thrill like no other. And in this final chapter dubbed as FAST X, you'll witness a whole new level of rare and speedy cars that will leave you gasping for air. So buckle up and get ready for Fast X, where your adrenaline will meet these super exciting cars!
1970 Dodge Charger R/T
The 1970 Dodge Charger R/T is an iconic American muscle car that debuted in the first film and has captured the hearts of automotive enthusiasts. It has a stylish, aerodynamic design that emphasises power and speed. It was powered by a variety of powerful and powerful V8 engines, including the legendary 426 Hemi engine and the iconic 440 Magnum engine, making it one of the fastest and most powerful cars of its era.
Also Read: All-new Lamborghini Urus S Arrives In India At Rs 4.18 Crore
2023 Dodge Chargers SRT
The 2023 Dodge Charger SRT is a modern American muscle car with a supercharged 6.2-litre HEMI V8 engine that makes a whopping power output of 807 horsepower and 958 Newton meters of peak twist. What propels this car to the pinnacle of a perfect race car is not only its mesmerising grunt, but also its advanced Launch Control and Launch Assist features, guaranteeing a spine-tingling driving experience.
In Fast X, you will see the Dodge Charger SRT in a grey paint job and a factory-installed HELLCAT WIDEBODY kit.
Alfa Romeo GTV 2000
From the glamorous era of 1970, the Alfa Romeo GTV 2000 is a classic Italian sports car renowned for its sleek design, agile handling, and spirited performance. It was powered by a 2.0-litre double barrel carburettor engine, making 131PS and 187Nm of torque.
1966 Chevrolet Impala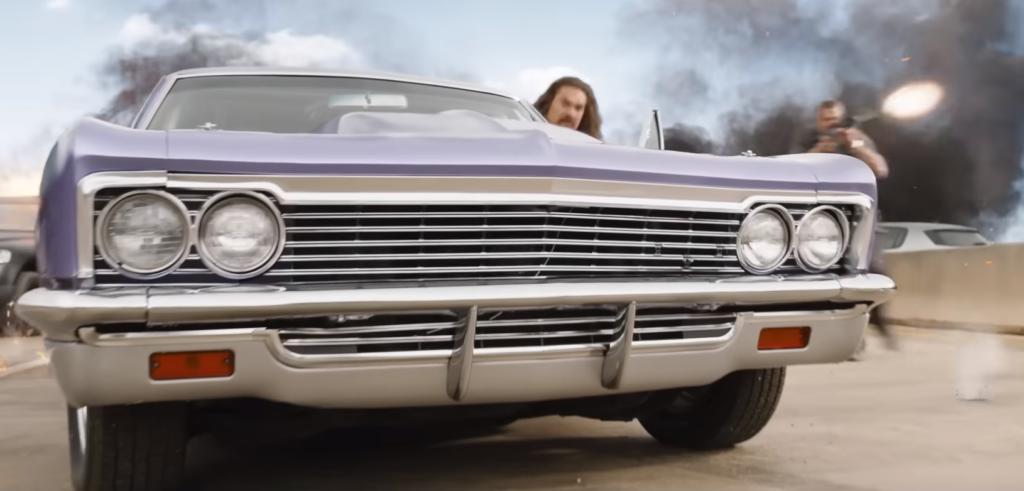 In the latest addition to the Fast and Furious series, Hollywood superstar Jason Momoa plays a bad guy named Dante, a villain seeking revenge for the loss of his family during the tumultuous bridge chase in Fast 5. He can be seen cruising in a classic Chevrolet Impala in Fast X, which is an iconic full-size sedan American sedan known for its spacious cabin and classic styling.
Chevrolet El Camino
In Fast X, you will see John Cena (Dom's brother in the movie) chasing someone in a special Chevy El Camino that has missile launchers. This American classic is essentially a coupe utility vehicle that underpins a car chassis but has a truck bed in the back.
Also Read: Ferrari Roma Launched In India At Rs 3.76 Crore
Porsche 911 GT3 RS (997)
The Porsche 911 GT3 RS (997) is a high-performance, track-focused variant of the Porsche 911 designed to provide a thrilling driving experience. Equipped with a 3.6-litre flat-six engine with a variable intake system, it was rated at 415PS. It features paired with a 6-speed manual transmission and a rear-wheel-drive system.
Lamborghini Gallardo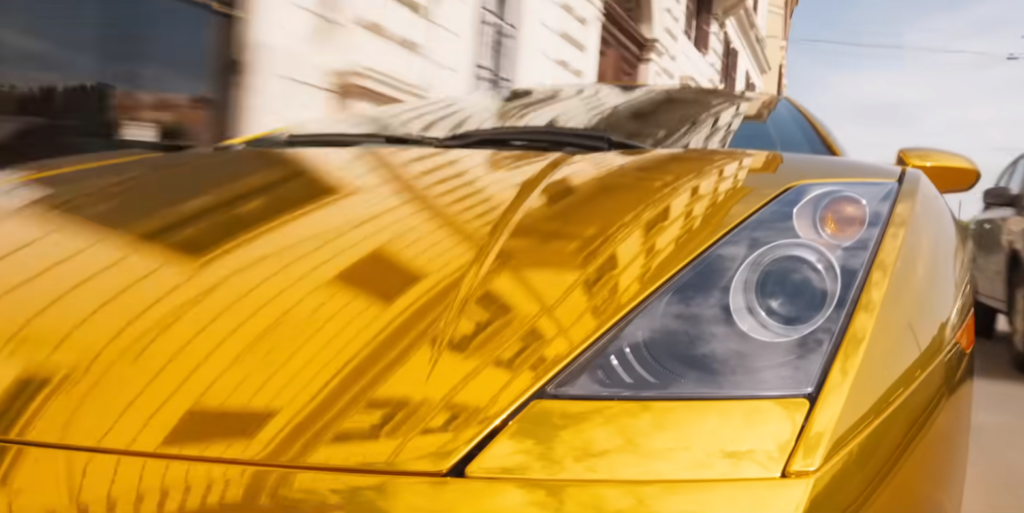 One of the most thrilling cars in the Fast X movie trailer is undoubtedly the gold Lamborghini Gallardo in a chaotic car chase. This Italian supercar delivers a thrilling driving experience with its 562PS 5.2-litre V10 engine, driving all four wheels of the car. It boasts a top speed of 324 kmph and can accelerate from 0 to 100kmph in just 3.4 seconds.
Also Read: 2023 Lamborghini Urus Performante Walkaround Video
McLaren Senna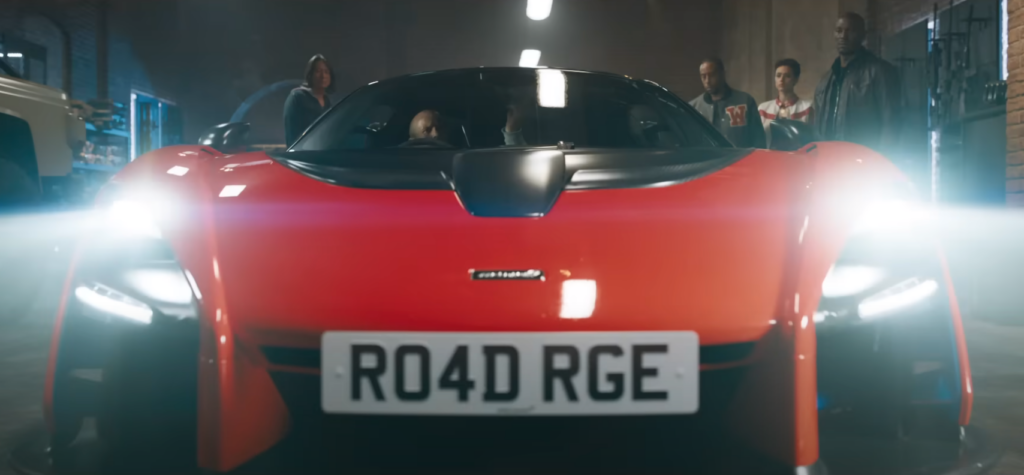 Jason Statham, who portrays Deckard Shaw in the Fast & Furious franchise, will be seen driving a red McLaren Senna in the Fast X. The Senna is a limited-production mid-engine supercar named after legendary Formula One driver Ayrton Senna.
It is McLaren's fastest track-focused road hypercar that boasts a 4.0-litre twin-turbo V8 engine, producing 800PS of whopping grunt and 800Nm of peak torque. The Senna has a top speed of 335kmph and can complete the nought to 200kmph run in just 6.8 seconds.
Also Read: Lamborghini Huracan Tecnica Launched In India; Here's All You Need To Know About