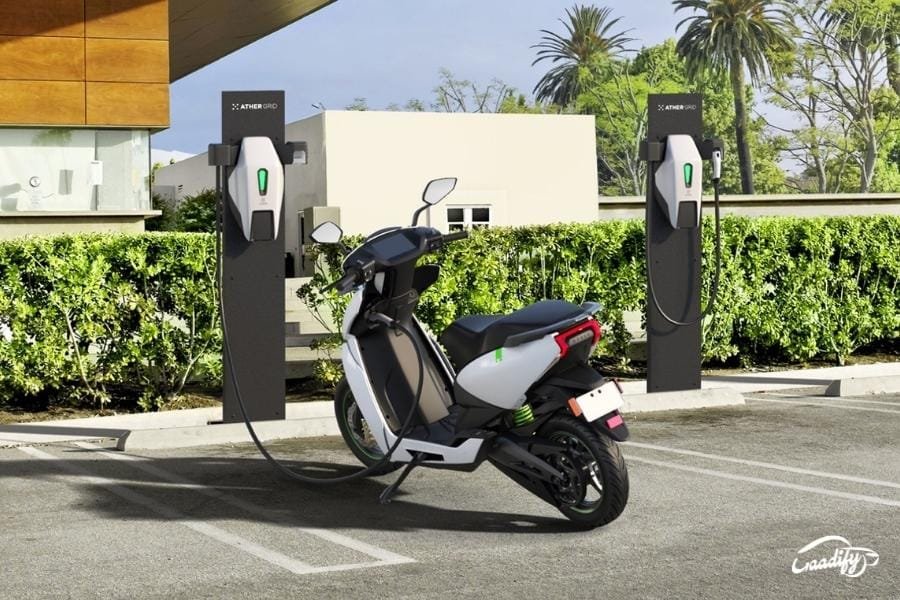 Upgrade Your Ather Scooter Booking To The New Long-range Iteration
Have you booked a Ather 450X or 450 Plus and waiting for its delivery? Well, you can now upgrade your booking to the upcoming iteration of these scooters that will get a larger battery pack, and thus, more riding range. However, it is worth noting that the upgraded Ather 450X and 450 Plus will bear slight premium over the existing models. For reference, the Ather 450X and 450 Plus currently costs Rs 1.38 lakh and Rs 1.18 lakh (ex-showroom Delhi, incl Fame 2 and state subsidies), respectively.
As per the recently leaked type-approval document, both the updated Ather 450X and 450 Plus will get a higher capacity battery pack of 3.66kWh, along with a more powerful motor that will offer peak output of 5.8 kW for the 450 Plus and 6.4kW for the 450X, a notable increase of 0.4kW over the existing models.
The document also reveals that the riding range of both these electric scooters have gone up by a significant margin. That said, the 2022 Ather 450 Plus would claim a range of 108km (+8 km than its current claimed range), whereas the new Ather 450X would cover 146km on a single charge, 30 kilometers more than its current claimed range of 116km.
Expect Ather to launch the long-range iterations of the 450 Plus and 450X in the coming weeks. More details about these e-scooters will be revealed soon.