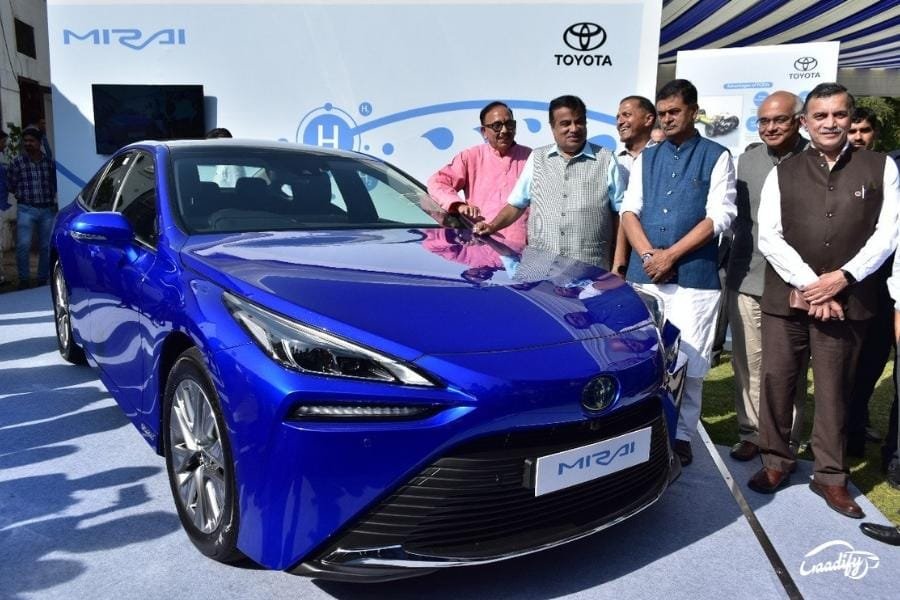 Toyota Mirai Hydrogen EV To Be Used For FCEV Pilot Study Project
The Indian government is extensively pushing electric vehicles to preserve the environment and decrease our dependency on fossil fuels. While the battery-operated electric vehicles (BEVs) are certainly leading the charge for greener mobility, a few other options are also under consideration, including Hydrogen Fuel Cell Electric Vehicles (FCEVs). In this process, the current Union Minister for Road Transport and Highways, Shri Nitin Gadkari, launched a pilot project for studying hydrogen FCEVs. The second-gen Toyota Mirai car will be used for this purpose.
iCAT (International Centre for Automotive Technology), an Indian government's automotive testing agency, will study and evaluate the Toyota Mirai fuel cell electric vehicle. It will be tested on Indian soil to observe how the hydrogen-powered vehicle performs in Indian climate conditions.
The press release issued by MoRTH further states that green hydrogen can be generated from renewable energy and abundantly available biomass. Introduction and adoption of technology to tap into the Green hydrogen's potential will play a key role in securing a clean and affordable energy future for India.
Also Read: MoRTH Proposes To Allow Retrofitting Of CNG/LPG Kits In BS6 Petrol and Diesel Vehicles 
Benefits of Hydrogen Fuel Cell Electric Vehicles (FCEVs)
An FCEV generates electricity through chemical reactions by combining oxygen with compressed hydrogen to create a flow of electrons. The only emission that comes out of a fuel cell-powered car is water. They are also more convenient than BEVs as the Hydrogen fuel cells simply take a few minutes to fill, as opposed to electric vehicles which take at least an hour for a decent range.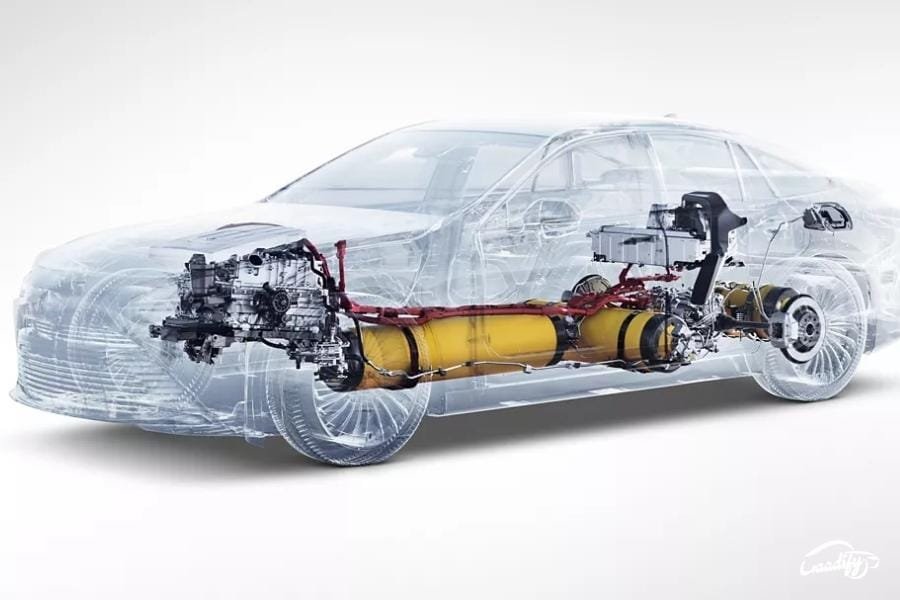 Talking about the Toyota Mirai, it consists of three hydrogen fuel tanks and 330 fuel cells that power a 174PS electric motor and offer a claimed range of up to 650km on a single hydrogen fill.
Can we expect the Toyota Mirai to be launched in India soon?
Since we do not have any infrastructure to support FCEVs, we do not expect Toyota Mirai or any other hydrogen-powered fuel cell vehicle to be launched in India anytime soon. However, it is worth noting that Hyundai has also registered the Nexo FCEV in India for testing purposes, and we believe the future is bright.