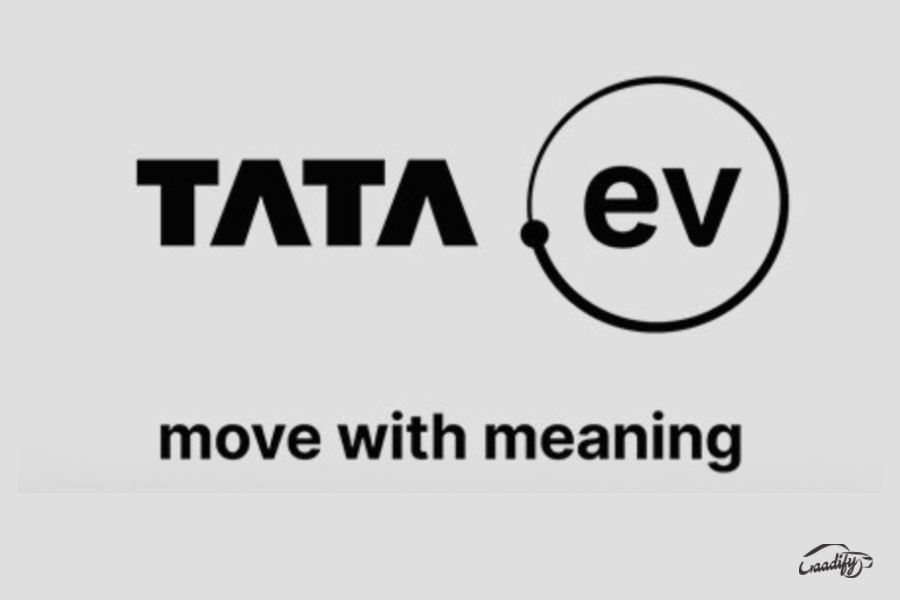 Tata Announces New Brand Identity For Its Electric Car Divison
Tata Motors has announced a new brand identity for its electric passenger division, Tata.ev. 
The brand's EV division will have a new tagline: "Move With Meaning". 
The company states that this new identity is aligned with its commitment to sustainability & pioneering innovation.
The '.ev' suffix is placed in an orbit, which represents how TATA.ev fosters a circular ecosystem of human and environmental interaction.
Also Read: Tata Nexon Facelift To Launch On This Date
Here's the brand's perspective on this fresh brand identity: –
The brand identity of TATA.ev, developed with Landor & Fitch, reflects the brand platform 'Move with Meaning' with sustainability at its core. All design decisions are purposeful and deliberate in the same spirit as the brand strategy. The visual design embodies Move with Meaning and is accessible, open, and environmentally friendly.
The Orbit: The ".ev" in the logo mark is enclosed within the Orbit. The dot pattern from Tata Motors' branding is now made of larger circles in a distinct grid. This Orbit embodies how TATA.ev fosters a circular ecosystem of human and environmental interaction, all progressing toward creating a brighter future.
The brand colour: The brand's distinct Evo Teal colour, a fusion of technology and sustainability, symbolizes TATA.ev's innovation and tech-forward capabilities, while highlighting the brand's commitment to move towards a sustainable future.
Inter Typeface: The open-source Inter typeface reflects modernity and accessibility. The adoption of an existing font was a decision born by the brand's sustainability first approach.
The sound of TATA.ev: The intent with the motion and sonic logo is to balance between tradition and innovation, and create a feeling of progressing forward. The sound of the brand combines electronic circuits and a powerful ripple sound – truly inspired by the intersection of nature and technology.
The character: The 'bridge' element has been introduced to infuse character into the typography, imbuing the communication with a sense of motion and dynamism.
Commenting on the new brand identity, Mr. Vivek Srivatsa, Head, Marketing, Sales and Service Strategy, Tata Passenger Electric Mobility Ltd. said, "We are entering a new era with TATA.ev. Our new brand identity for electric vehicles underlines our commitment to accelerate the adoption of clean energy mobility solutions. We intend to drive positive change in the automotive industry with the focus on sustainability, community, and technology. Both the products and services are intended to create highly differentiated and meaningful consumer experiences. The brand personality is humane, honest, invigorating, and conversational – a rallying point for those curious about having a better impact on the world."