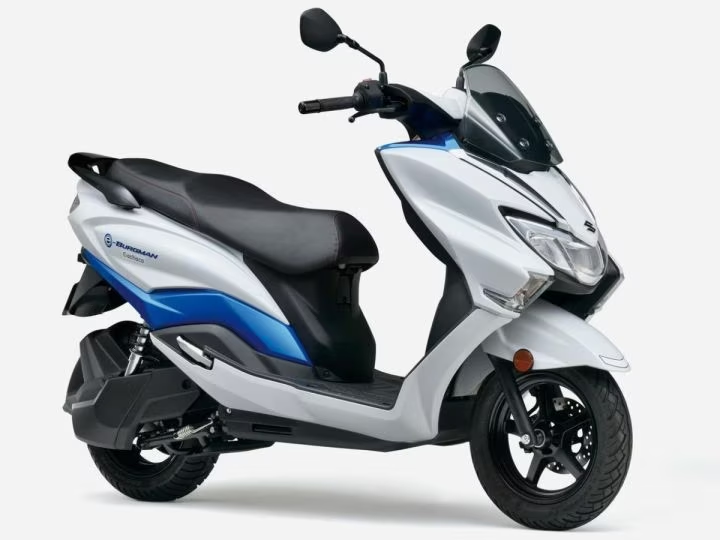 Suzuki Burgman Electric Scooter Revealed; India Launch Soon
Suzuki has finally taken the wraps off the electric version of its Burgman maxi scooter called e-Burgman. Here's all you need to know about Suzuki's first electric offering: –
The Suzuki Burgman electric looks largely similar to its ICE counterpart.
Unlike the earlier leaked patent drawings, the production-spec Suzuki e-Burgman uses Honda's swappable battery pack instead of a fixed-type unit.
These battery packs can be swapped out and recharged at the Honda Mobile Power Pack e: swapping stations. For those who aren't aware, Honda has recently announced to set up over 6,000 battery-swapping stations in India in the coming years.
Also Read: Honda To Launch Two Electric Scooters In FY24; Activa EV Incoming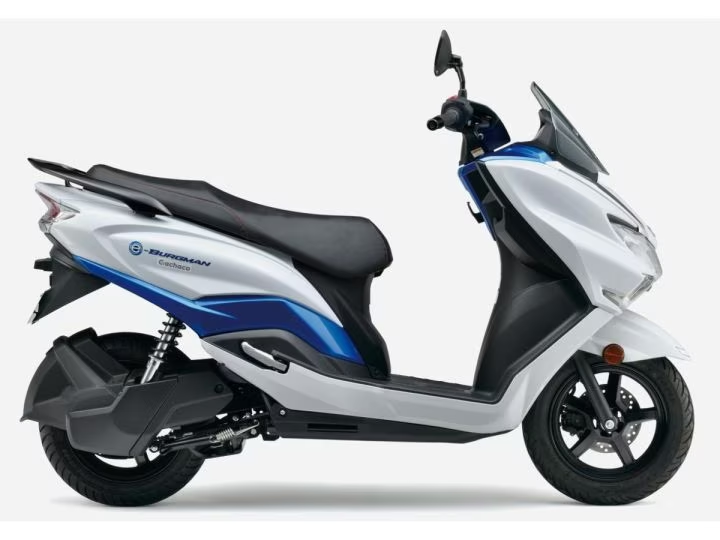 While the battery specifications are yet to be revealed, Suzuki claims the Burgman electric has a range of 44km when ridden at a constant 60 km/h on a flat surface. It is expected that this range figure will probably increase when it launches in India.
Suzuki's e-Burgman weighs 147kg, almost 36kg more than the latest Burgman Street EX.
The seat height of this model is 780mm, the same as the ICE-powered Burgman available in India.
The e-Burgman is expected to make its India debut sometime in 2024.
Also Read: All Suzuki Scooters Are Now E20 Compliant; Prices Increased
It has been quite some time since Suzuki started testing the e-Burgman in India, and now a pilot program for this electric scooter will take place in Japan from April to June 2023.