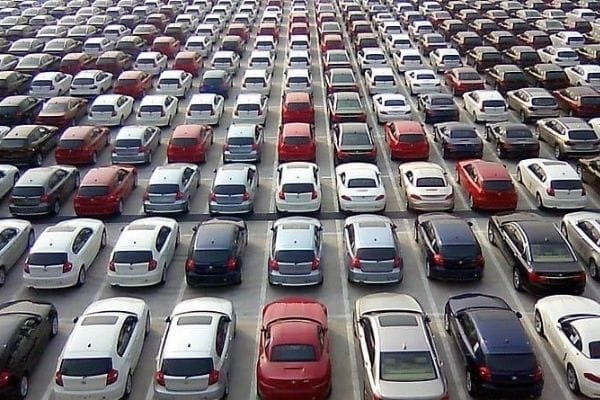 Supreme Court Temporarily Suspended Registrations of BS4 Vehicles
The latest Supreme Court announcement has asked to hold the registration of BS4 vehicles temporarily. Supreme court has already expressed anguish at the fact that the manufacturers sold an excess amount of BS-4 vehicles, violating the allowance amount that the apex court had provided in view of the lockdown imposed due to COVID-19 pandemic.
What is the matter?
BS6 emission norms were scheduled to come into effect on April 1 but a complete lockdown was enforced at about a week before the deadline which left many dealers with large unsold inventories of BS4 vehicles.
Keeping in mind, the large number of unsold inventories, the Supreme Court provided a relaxation allowance to sell 10% of the stored stocks for 10 days after the lockdown would eventually be lifted (except in Delhi-NCR). The court's order meant that the dealers were allowed to sell a maximum of 1.05 Lakhs BS4 models during the 10-day extension window.
The Supreme court found that its direct orders were violated as a total of 2 Lakhs BS4 vehicles were sold. The court revoked the extension period on discovering this very fact and also pulled up the Federation of Automobile Dealer Associations (FADA) for a suspiciously high number of BS4 vehicles sold during the last week of March (between the imposition of lockdown and April 1).
Bench's Official Statement
The Supreme Court bench led by Justice Arun Mishra vividly mentioned that no BS4 vehicles can be registered until further notice is issued on the matter. This order thus means that any ongoing/pending BS4 registrations will be suspended temporarily. The bench has also directed FADA to provide details regarding total cars sold in the last week of March for verification.
The bench told the counsel appearing for the dealer's association that "You are in great trouble. We will prosecute somebody".
The bench also talked about the surge in the number of BS4 vehicles sold towards the end of March "We will take appropriate action against these fellows,"
Supreme Court remains firm over its stand
FADA has been trying hard for some time to find a way and get a time-period extension for getting rid of large inventories of BS4 vehicles. Though the FADA had put forward the request for an extension till May 31, in return, the Supreme Court has remained firm over their stand and stated that they have provided enough notice regarding the final deadline for sale of BS4 vehicles.