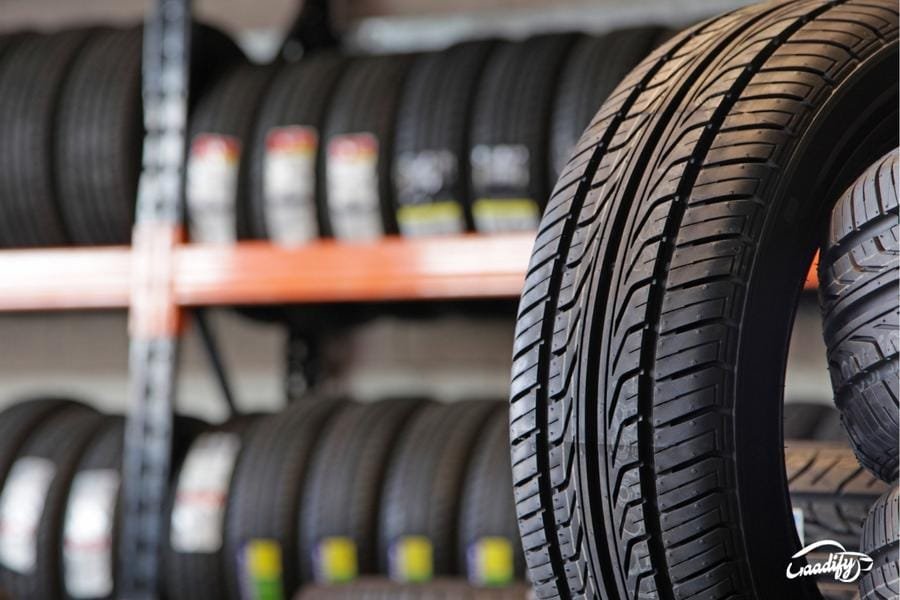 Some Major Types Of Tyres Explained
Tyres are essentially the only part of your car which are in contact with the ground 24×7. Picking the right tire for your driving condition can make the world's difference, in terms of fuel efficiency, driving dynamics, and wear & tear over time. Listed below are different types of tyres, so you can choose the one that suits your car best!  
Types of Tyres: –
Stock Tyres
Stock tyres are those which come equipped with your car as standard. They are usually the best fit for your vehicle as per the manufacturer and the tyre company. It also gives the best fuel efficiency. Changing them is totally up to your preference, but research the best about your car to pick a suitable tire for replacement.
Also Read: Decoding The Tyre Nomenclature
All-Terrain Tyres
These tyres are built to handle all kinds of terrain, whether it be a smooth 7-lane highway tarmac,  slippery muddy dirt, sand, or rocks, they can handle it all and are built extremely tough. They have deep grooves in their treads which help them battle any sort of terrain, but also allow road noise to bleed through to the cabin much more prominently.
Fuel efficiency also takes a hit due to higher drag coefficient and rolling resistance.
Off-road Tyres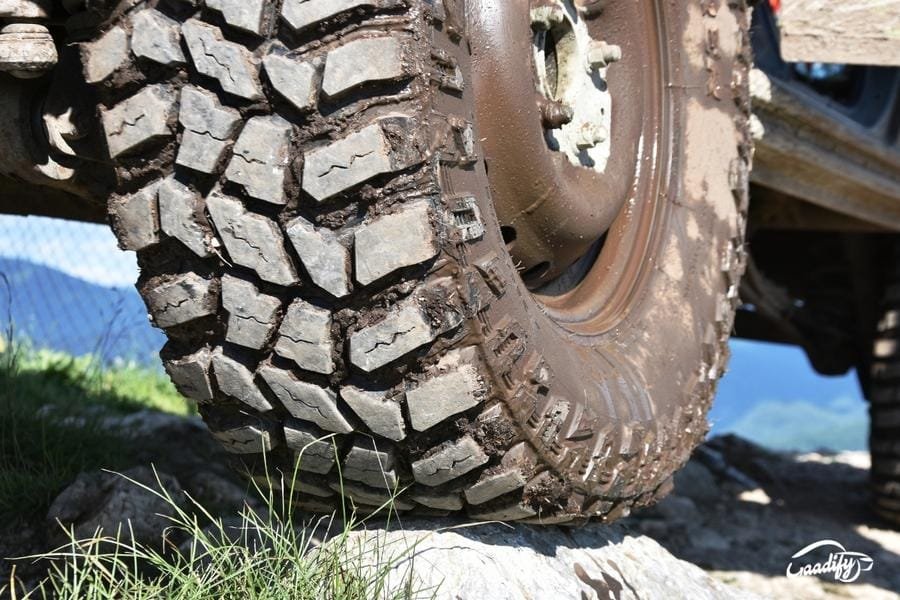 Made specifically for off-road, these tires have deep grooves and much more pronounced treads to have greater traction and grip on the terrain.
Unlike all-terrain tires, these are not at all good for normal terrain due to their hard rubber, which will make them wear out much faster and bring a lot of vibrations and noise to your riding experience.
Also Read: Apollo Tyres Ties Up With Tata Power To Setup EV Charging Stations
Performance/Sporty Tyres
Mostly catered to premium segment vehicles, they are made of soft rubber and have a wider profile, but very short sidewall length. Their wide profile allows for great maneuvering, sharper cornering, and in general a much more stable and composed ride.
Uneven and bad roads are where will cause a setback, due to their lacking sidewall, it will make you feel every little rock, bump, and pothole you will drive over.
High-Performance Tyres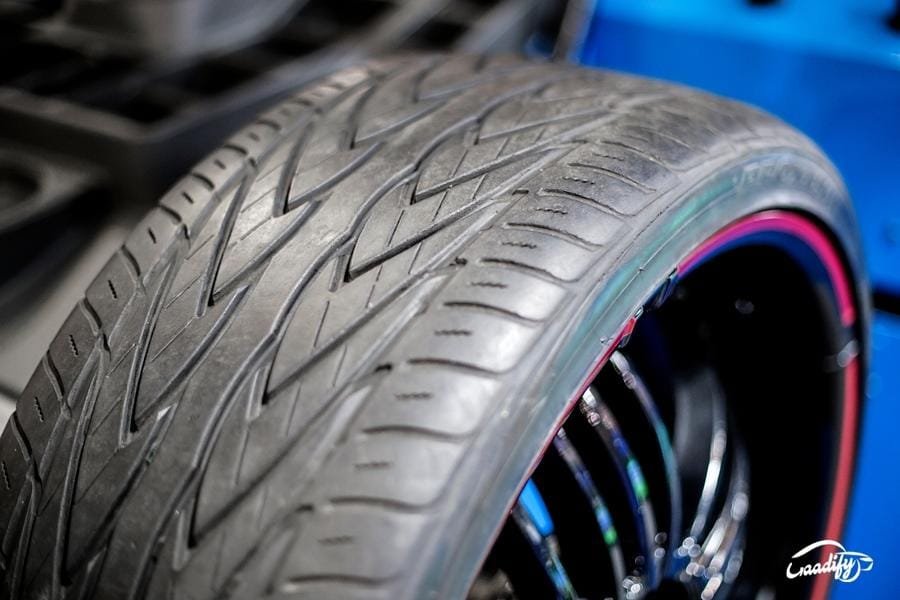 High-performance tires as the name suggests are used for one purpose only i.e., high-speed driving. They are designed to provide exceptionally high stability and superior handling. They also offer great cornering and are built to resist aquaplaning at those high speeds.
Also Read: MoRTH Proposes New Norms To Improve Performance & Safety Perspectives Of Tyres
Summer Tyres
Summer tires are weather-specific and suited for places with a temperature above 7 degrees. Built using a soft material, they are built to withstand a great amount of heat. They also offer great grip and maneuverability due to their soft compound.
Winter Tyres
Similar to how summer tires are made for places with temperatures above 7 degrees, winter tires are made for places with a consistent 7-degree of lower temperatures. They are composed of higher natural rubber and specially designed tread with deep and tiny grooves which makes them quite flexible even in lower temperatures, aiding in grip and channeling away the snow.  
Also Read: Alloy Wheels Vs Spokes Wheels On Bikes
All-Season Tyres
As the name suggests, they are made with a special compound suited to both extremes of winters and summers and also get a deeper tread design that provides the needed grip in winters. They are also good as they mitigate the requirement of two sets of tires, and can be useful if you live in places with great contrast in seasonal weather.