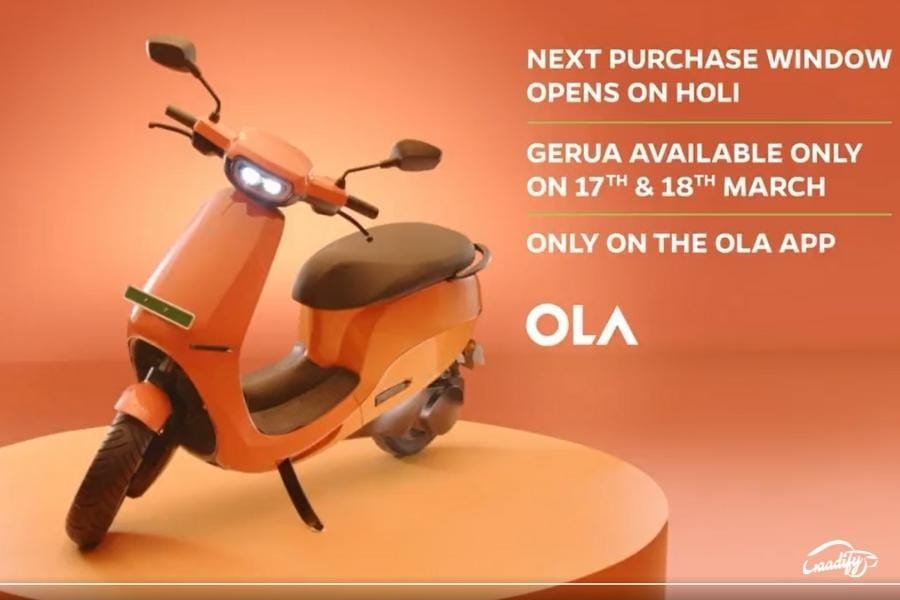 Ola S1 Gets New Colour For Holi, Next Purchase Window To Open On This Date
Ola Electric has announced that it will open the next purchase window for S1 Pro electric scooter from March 17 for customers who have already booked the e-scooter by paying a token amount of Rs 499, while other prospective buyers can place their orders on March 18.
In view of the occasion of Holi, Ola has also revealed that they will be introducing a new and limited edition 'Gherua' colour for S1 Pro. This exclusive body shade will be available for purchase during the upcoming buying season only.
It is worth noting that the complete process must be done through the Ola app only. The deliveries of the new orders will begin in April 2022. Click here to know about the buying procedure of Ola scooters.
For those who aren't aware, Ola is upgrading all the S1 customers to the S1 Pro model. However, you'll get the restricted version, and the Pro range, hyper mode, and other smart features can be unlocked through a performance upgrade software package at Rs 30,000.
Also Read: Ola Electric To Setup New Design and R&D Center In UK
Currently, the Ola S1 and S1 Pro are priced at Rs 99,999 and Rs 1,29,999, respectively (incl. FAME II incentive). The prices further decrease after availing the state subsidy and other benefits.
Ola S1 Pro Review: –