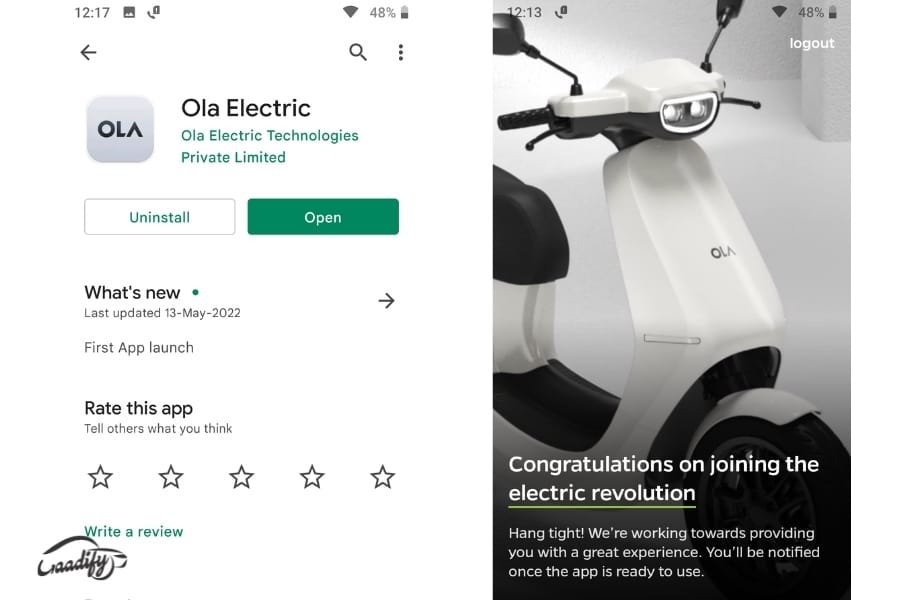 Ola Electric App Now Available For Download, But There's A Catch
A few weeks ago, Ola Electric CEO Bhavish Aggarwal tweeted a video showing how the S1 electric scooter and its boot can be locked/unlocked using a dedicated mobile application. And now, the EV maker has finally rolled out the app that can be downloaded from Playstore or App Store. The Ola Electric app, however, is still in development and customers are being restricted to only register themselves on the app. We expect it to be ready for use by late May or early June 2022.
With the dedicated mobile app, Ola Electric will also introduce the first over-the-air (OTA) update for the S1 electric scooter called 'MoveOS 2.0', which will enable features like navigation, Bluetooth connectivity, music system, and cruise control, among others. Moreover, the app will also be used to find out the battery status, chassis number, and software version of your electric scooter.
With the app, customers will also be able to contact customer support, request service, and obtain roadside assistance (RSA). Lastly, the brand is also expected to introduce a new Eco mode that will limit the top speed to 45kmph to ensure a maximum riding range of around 170km.
Also Read: Why Do Lithium-Ion Batteries Catch Fire? Ola and Pure EV Incident
In the other updates, Ola Electric has recently recalled 1,440 units of S1 Pro electric scooters from the specific batch of that S1 Pro unit which was caught in a fire incident a few months ago on the outskirts of Pune. The voluntary recall was to conduct a detailed health check and diagnostics of all electric systems, including the battery, thermal, and safety systems.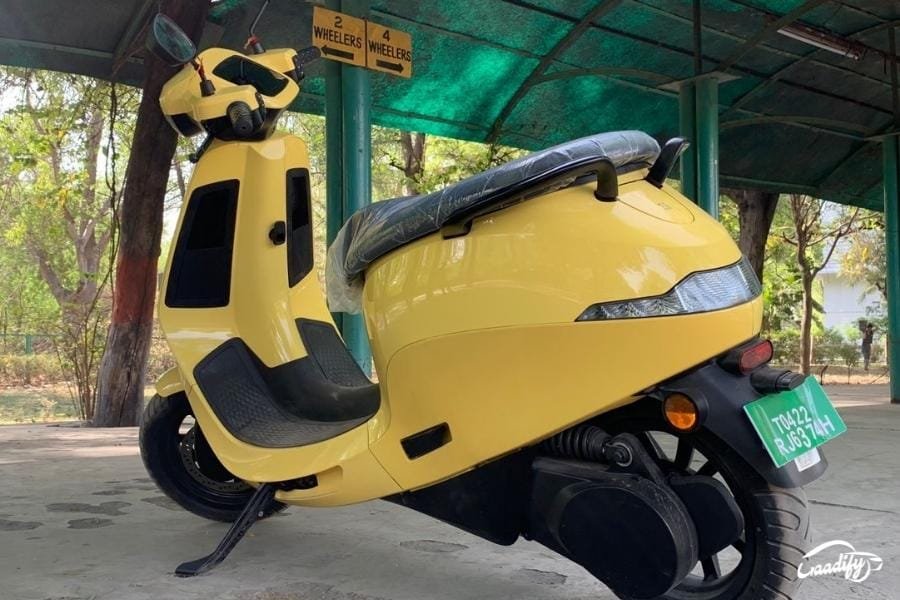 Currently, Ola retails the S1 electric scooter at Rs 99,999, whereas the range-topping S1 Pro costs Rs 1,29,999 (ex-showroom Bengaluru, including FAME II subsidy). However, their prices will be increased from the next purchase window.