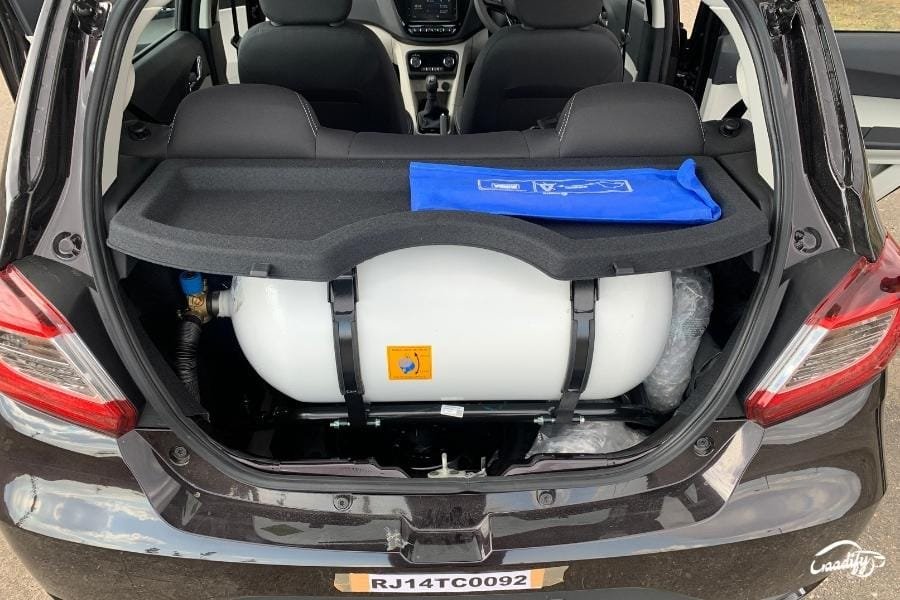 MoRTH Proposes To Allow Retrofitting Of CNG/LPG Kits In BS6 Petrol and Diesel Vehicles 
The Union Ministry of Road Transport and Highways (MoRTH) has proposed to allow retro fitment of the CNG or LPG kit as well as replacing diesel engines with CNG or LPG engines for BS6-compliant models, weighing less than 3.5 tonnes. This will let third-party companies to fit such eco-friendly kits to any BS6 petrol/diesel car. As of now, only BS4 models are permitted for retro fitment of CNG/LPG kits. 
Also Read: Tata Tiago CNG Vs Rivals: Specifications, Mileage And Price Comparison
As per the notification, the type approvals for vehicles retrofitted with CNG/LPG kits shall be valid for 3 years from the date of issue of such approval and shall be renewed every 3 years. Besides, a real-world driving cycle emission measurement using PEMS shall be carried out for data collection for three years from the date of notification for the analysis of Conformity Factor (CF). Furthermore, such vehicles shall meet all the safety requirements as per AIS 024, AIS-028 Revision 1.
Currently, the draft is open for comments and suggestions, which can be sent by 27th February via email ([email protected]) to the Joint Secretary (MVL) or by postal mail to the Ministry of Road Transport and Highways, Transport Bhawan, Parliament Street, New Delhi-110001.
Also Read: 2022 Tata Tiago CNG: First Drive Review