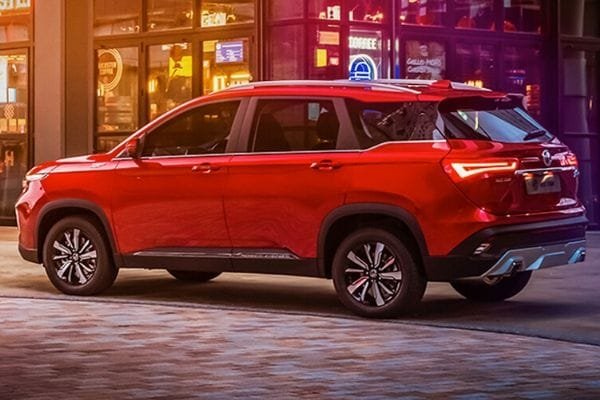 MG Hector, Hector Plus And ZS EV Are Now Available On Zoomcar's Subscription Plan
After Maruti and Tata, now MG Motor has launched a subscription-based ownership plan for its Hector, Hector Plus, and ZS EV in India. To roll out the subscription plans, the British carmaker has partnered with Zoomcar – one of India's largest personal mobility platforms.
This strives to make the ownership of MG car more accessible and convenient for potent buyers. It also intends to construct its business model more dynamic while feeding to the needs of the millennial generation, especially in the current scenario.
MG Motor: Subscription Plan
Under the Zoomcar's subscription plan, these models will be available on for a span of 12, 24, or 36 months. MG and Zoomcar will provide 24×7 assistance to subscribers for bookings and listings.
The brand will also take care of routine services and maintenance activities.
By this system of ownership, consumers will feel owning the car without investing a large sum of money straight away. On the expiry of the plan, subscribers will be provided with the choice of continuing the subscription or return the car back.
Soon, we will share the tariffs of the subscription plan also.
Also Read: Now Tata Nexon EV Is Available On Subscription Basis Too
MG's Official Statement
Commenting on the partnership, Gaurav Gupta, Chief Commercial Officer, MG Motor India, said:-
It is a delight to join hands with Zoomcar for providing customers with an attractive monthly vehicle ownership proposition. It gives them a deep dive into the world of MG. They will now be able to experience the cutting-edge tech features of our vehicles before they finally purchase them. The subscription model will further make MG vehicles more accessible to all auto enthusiasts in India. We are confident that our partnership with Zoomcar will generate considerable thrust in the market.
Also Read: Maruti Launched Subscription Based Ownership Programme
Myles Subscription is also available for MG Hector
Apart from Zoomcar, MG also provides subscription services on Hector SUV, in partnership with Myles. Surprisingly, this subscription-based partnership was announced even before the MG Hector was launched in India.
Author's Take
The car subscriptions based ownership programs have gained significant popularity over the past few years. This is the reason that more and more companies are making their cars available on a subscription basis. This is a good option for those customers who frequently change their cars or who have to constantly pack their bags in order to cater to their job demands.
Anyways, Would you consider owning a new car on a subscription basis? Write to us on our social media handles: Instagram, Twitter, and YouTube.