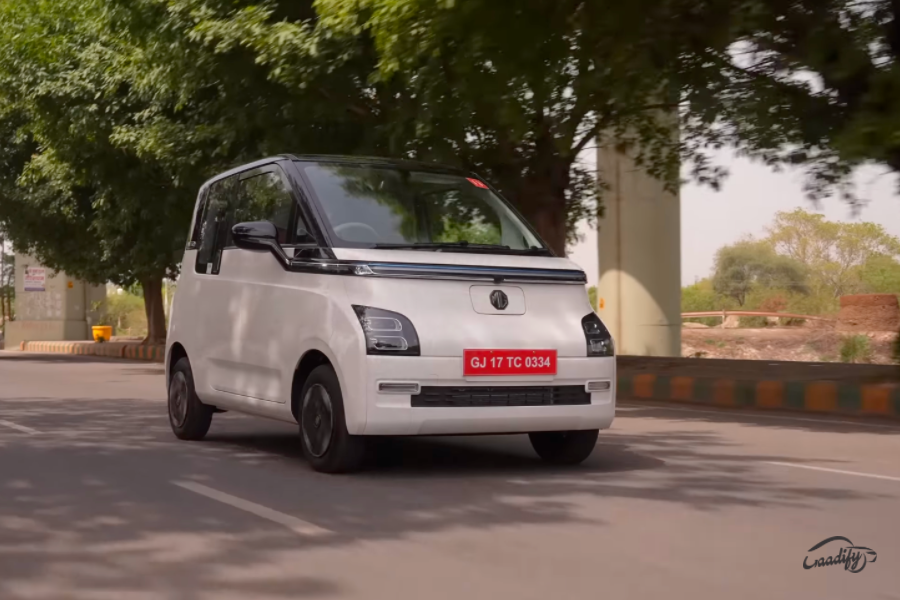 MG Comet EV: My Observations and Pros & Cons
The MG Comet EV has been launched in India, with an ex-showroom price starting from Rs 7.98 lakh, making it India's most affordable EV. We have had the opportunity to test it out and wanted to share our initial observations, including what we liked and disliked about the vehicle. Before we dive in, first have a look at the basic details of the vehicle, so you can better understand the discussion that follows.
Design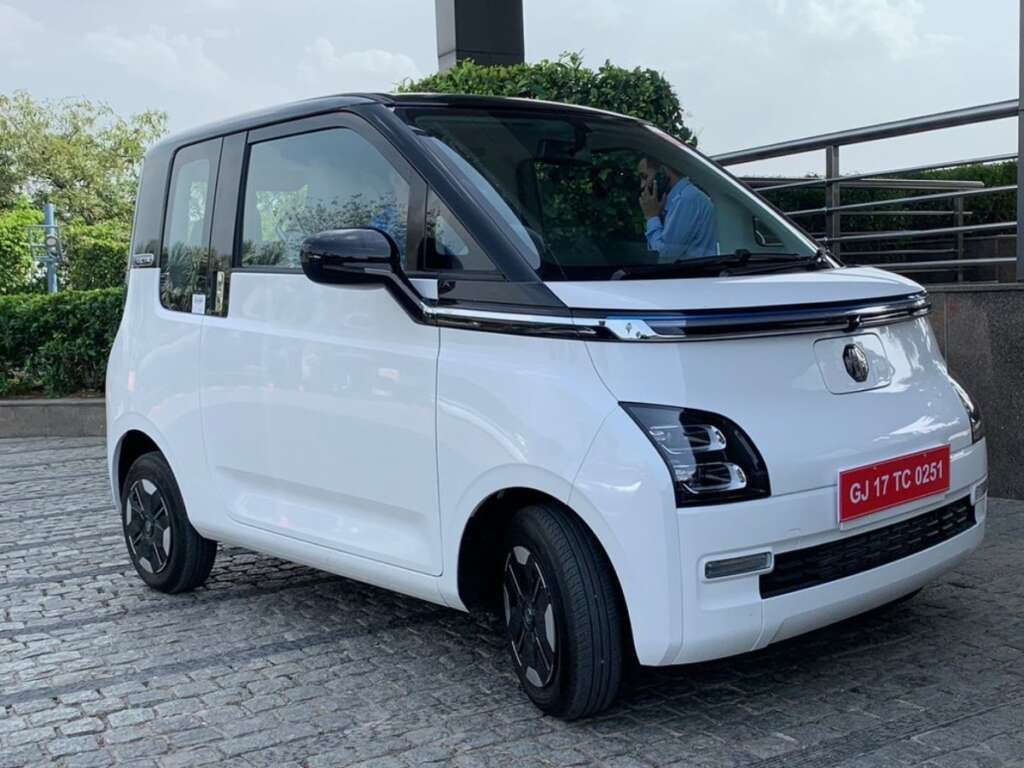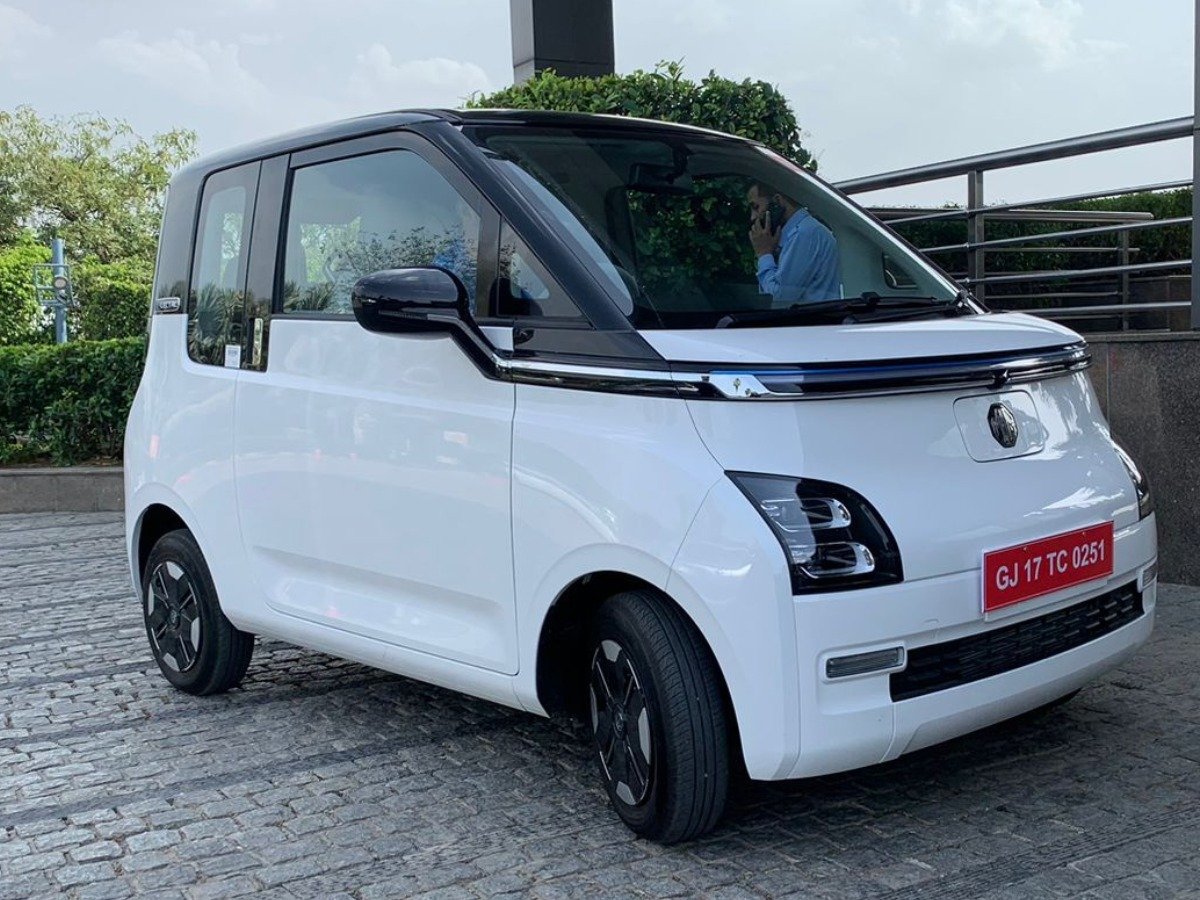 With the all-new Comet EV, MG India has attempted to adopt the same ultra-compact two-door car formula that is popular in countries like Japan, China and Indonesia. Earlier, Reva and Mahindra attempted to move in this direction, but they failed miserably. However, at that time, there wasn't much buzz around electric vehicles.
Anyways…
The Comet EV boasts a distinctly boxy proportion, featuring LED lighting elements at the front and rear that bear striking similarities. As a result, from certain rear angles, the car can give the illusion of driving upside down, making for a somewhat disorienting sight.
I found the Comet EV visually striking, boasting a premium design with details that nod to its modernity. However, its proportions may strike some as peculiar.
It features wide opening doors, with the quarter glass panels positioned notably lower than the door window, with the door handle situated at their intersection, contributing to the car's unique appearance.
For further beautification, MG goes a step further by providing a plethora of customisation options through decals and stickers.
Overall, the design of the MG Comet EV may be polarizing to some, but it's certainly guaranteed to turn heads when hitting down the road.
Interior, Practicality and Ergonomics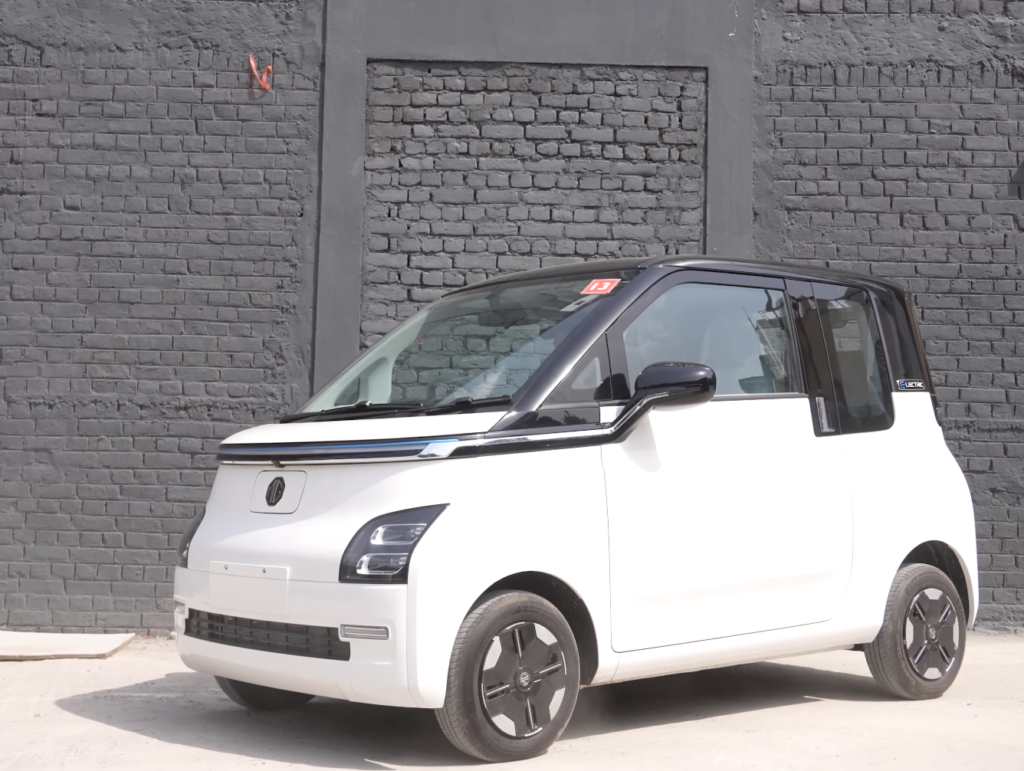 As mentioned above, the Comet EV is a 4-seater urban vehicle with just two giant doors. 
Getting in and exiting the vehicle is a breeze, but in tight parking spaces, it may not be possible to open the doors all the way, making it difficult to access the back seats. Apart from that, all seems to be sorted.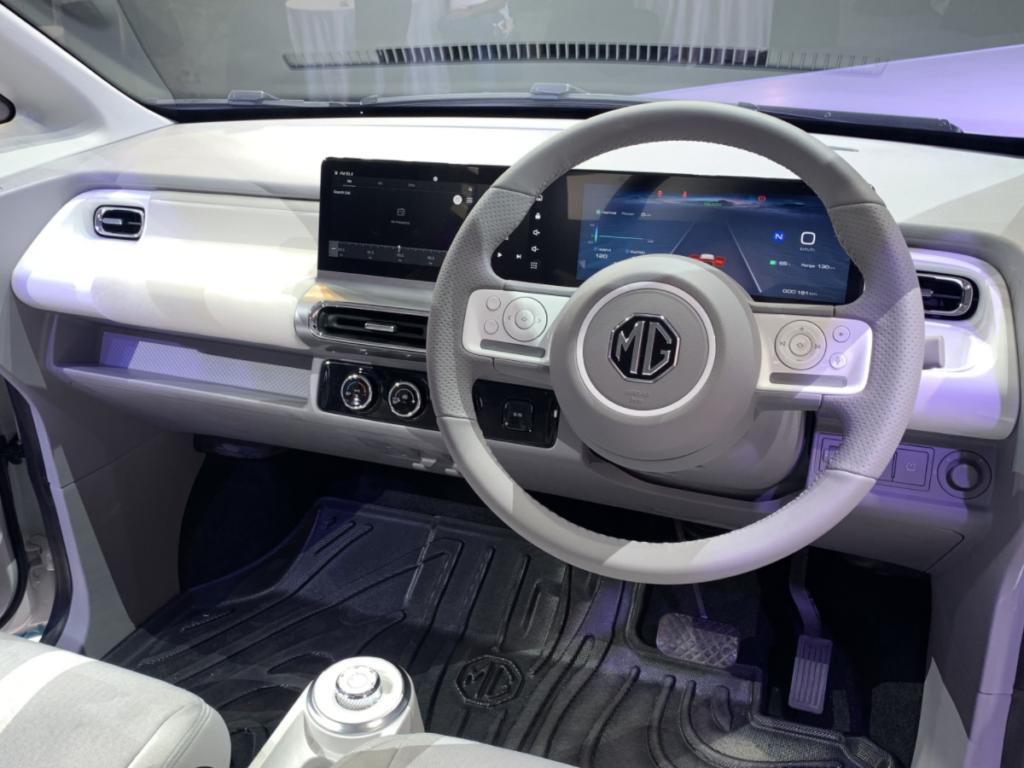 Once inside the vehicle, the Comet EV's light-shade dual-tone premium cabin design and excellent fit & finish are sure to impress you. However, it would be a bit difficult to maintain as the seats tend to get dirty easily.
Featuring a sleek, flat dashboard with a brushed silver finish, large dual-integrated displays, soft-touch materials, a funky 2-spoke steering wheel with iPod-like switches, and a leather-wrapped steering wheel, the Comet EV exudes a premium look.
Its light cabin theme, tall windshield and large window panels provide it with a spacious & airy feel.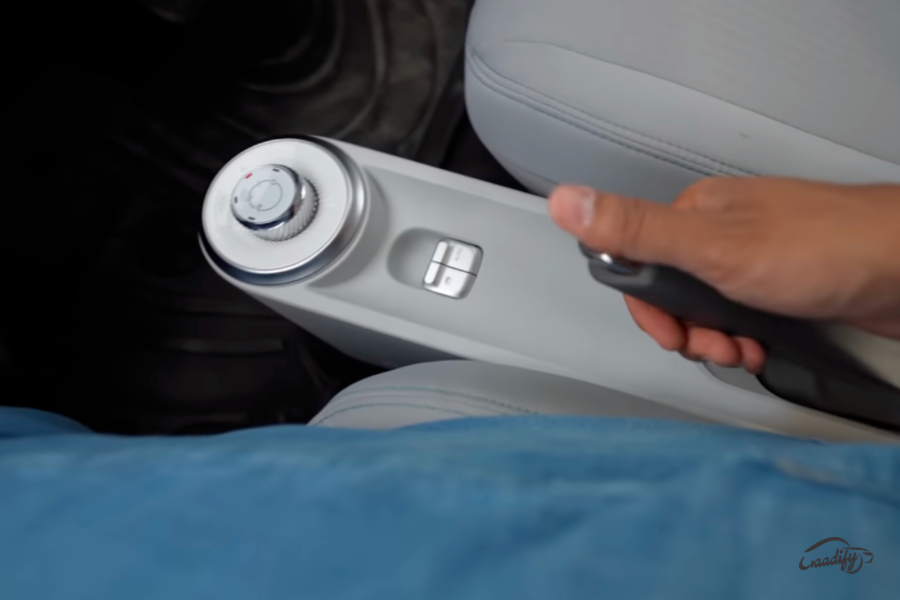 Since there is no centre console tunnel, the Comet EV has ample space, which also makes it possible to walk from the driver's seat to the co-drivers seat.
As typical of most electric vehicles, this tiny MG EV gets a rotary drive selector situated between the front seats. It is easily approachable and provides a satisfying user experience.
The controls for the front windows are also positioned just behind the drive selector.
What you will find odd is the placement of front seat belts (due to the large door size). They can be hard to reach and may require more effort, especially for those of medium or small height who sit closer to the steering wheel.
The seats are comfortable but lack underthigh support.
The rear seats of the MG Comet EV are best suited for short journeys due to their low seating position, resulting in a knees-up posture with inadequate under-thigh support. But there is sufficient headroom and knee room, even for occupants taller than 6ft.
When it comes to storage space, the dashboard-integrated glovebox is a big miss in the Comet. Instead, it gets an open parcel tray and two baggage hooks below the dash (next to the two USB ports). There are also front seat back pockets for your tiny stuff.
While it misses bottle holders, it comes equipped with two cup holders – one situated below each side air vent, ensuring that your beverages stay cool and refreshing.
The Comet does not have a dedicated boot space. Instead, there is only a small area that can accommodate one or two laptop bags. To accommodate large bags/items, you'll be required to fold down one or both of the rear seats.
Features
Speaking of the features, the Comet EV's infotainment has a tablet-like interface with customizable widget layouts.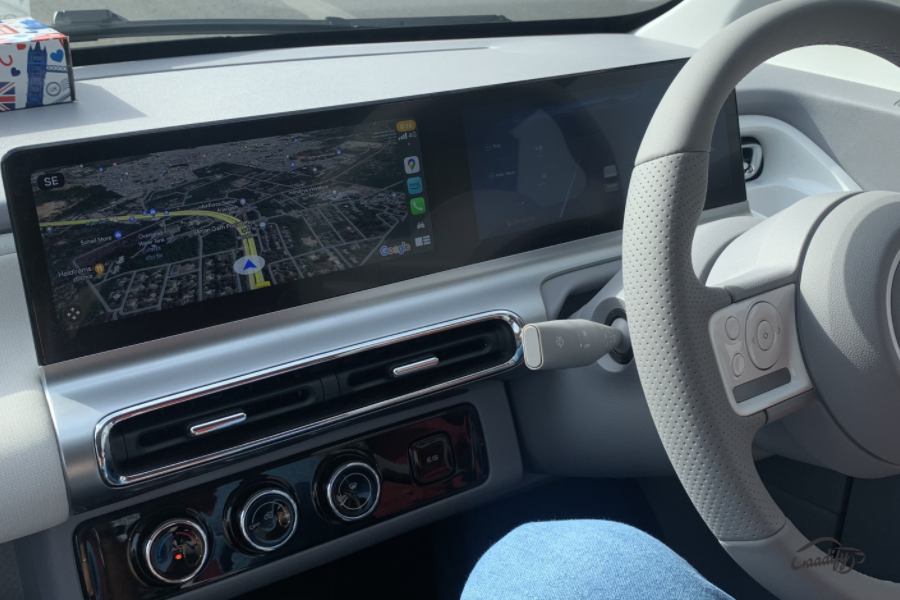 It offers wireless connectivity for Android Auto and Apple CarPlay, which is extremely convenient. But you'll have to use wire in case of a low battery of your phone or, alternatively, use an accessory wireless smartphone charger.
MG has equipped the car with iSmart-connected car tech, with voice commands to control some in-car features.
It has a manual air conditioning system which works decently.
The audio system of the EV offers sufficient volume to fill up the small cabin. However, the audio quality is just average.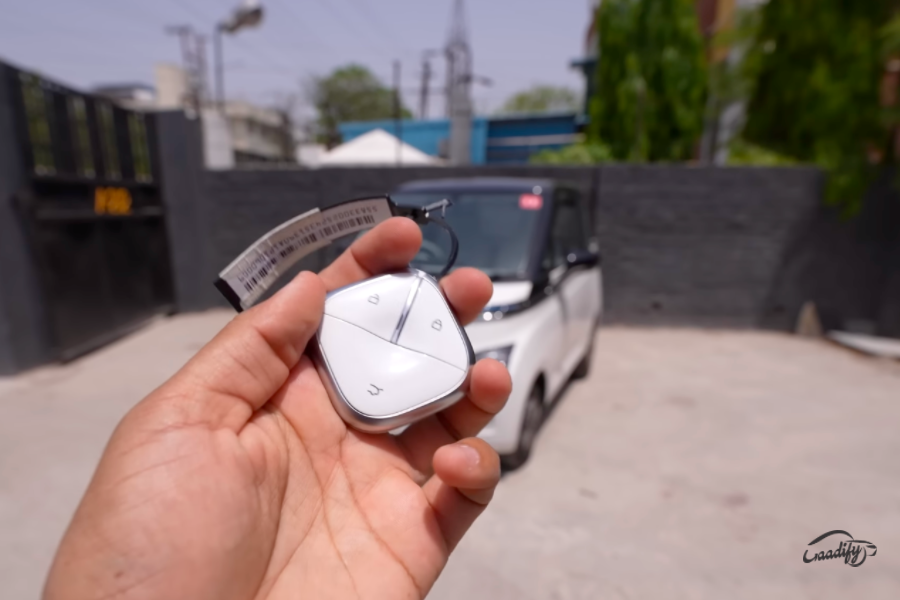 The most notable feature of the MG Comet is its Apple-tag-inspired key that even allows you to start the vehicle without any start/stop button. Just press the brake pedal twice, and the vehicle gets ready to go. And to switch it off, just get out of the vehicle and press the lock key.
For passengers' safety, it gets dual-front airbags, ABS with EBD, day/night IRVM, rear parking sensors with camera, hill hold assist, and three-point seat belts for all.
Drivability, Braking and Ride Quality
Since you sit fairly upright in the Comet, you get a good vision of the road.
The steering wheel feels light and is ideal for city driving.
Thanks to the smaller 4.2m turning radius, taking the U-turn and manoeuvring in tight spots is quite easy.
It is worth noting that its steering doesn't give much confidence, particularly when cornering. Further, because of its taller design and smaller wheelbase, there is a significant amount of body roll, making it important to be careful when attempting high-speed turns.
On paper, the MG EV offers only 41PS of max power, but it's enough for a vehicle of this size. It can easily zip the city traffic, even at full-load conditions and offers a top speed of 105kmph.
Surprisingly, it doesn't get a creep function.
The Comet comes with 3 driving modes – Eco, Normal and Sport.
Eco mode provides a comfortable ride with a delayed throttle response. Normal mode will be the best for everyday driving, with balanced throttle response and ease of driving. Sport mode, on the other hand, doesn't make a significant departure from Normal mode.
To charge the vehicle while deaccelerating, it gets 3 levels of regenerative braking – Heavy, Normal and Light, each function as their names suggest. Using it at the highest level will make you feel a slight jerk, but it will help you save more juice than normal or light modes.
It misses out on the single-pedal use convenience.
The ride quality of the vehicle is decent for city use. It absorbs unevenness of the roads well at low speeds, but due to skinny wheels and smaller suspension travel, large bumps and potholes can result in a sharp jolt in the cabin.
The braking power is sufficient for most city speeds.
When it comes to NVH, the sound of the motor can be heard clearly when you hit the accelerator pedal. At higher speeds, tire and wind noise also becomes noticeable.
Range and Charging Capabilities
MG offers the Comet EV with a 17.3kWh LFP-type lithium-ion battery pack that claims a range of up to 230km on a single charge under ideal driving conditions. But in a real-world scenario with AC in use, expect it to offer a range of around 160 kilometres, which seems sufficient to us as it is primarily designed for city driving.
The battery can be charged from 10-80% using a 3.3 kW AC home charger in about 5 hours.
For 0-100% charging, the estimated time is around 7 hours.
It doesn't support fast DC charging.
MG Comet EV – Pros and Cons
Things We Like
Easy manoeuvrability
Effortless driving experience within the city
Attractive interior design 
Good fit & finish
Impressive set of features
Spacious cabin with ample room for four occupants
Things We Don't Like
Lack of under-thigh support
Negligible boot space when all seats up
Excessive body roll
Lack of fast charging support
Limited capabilities (not for highway use)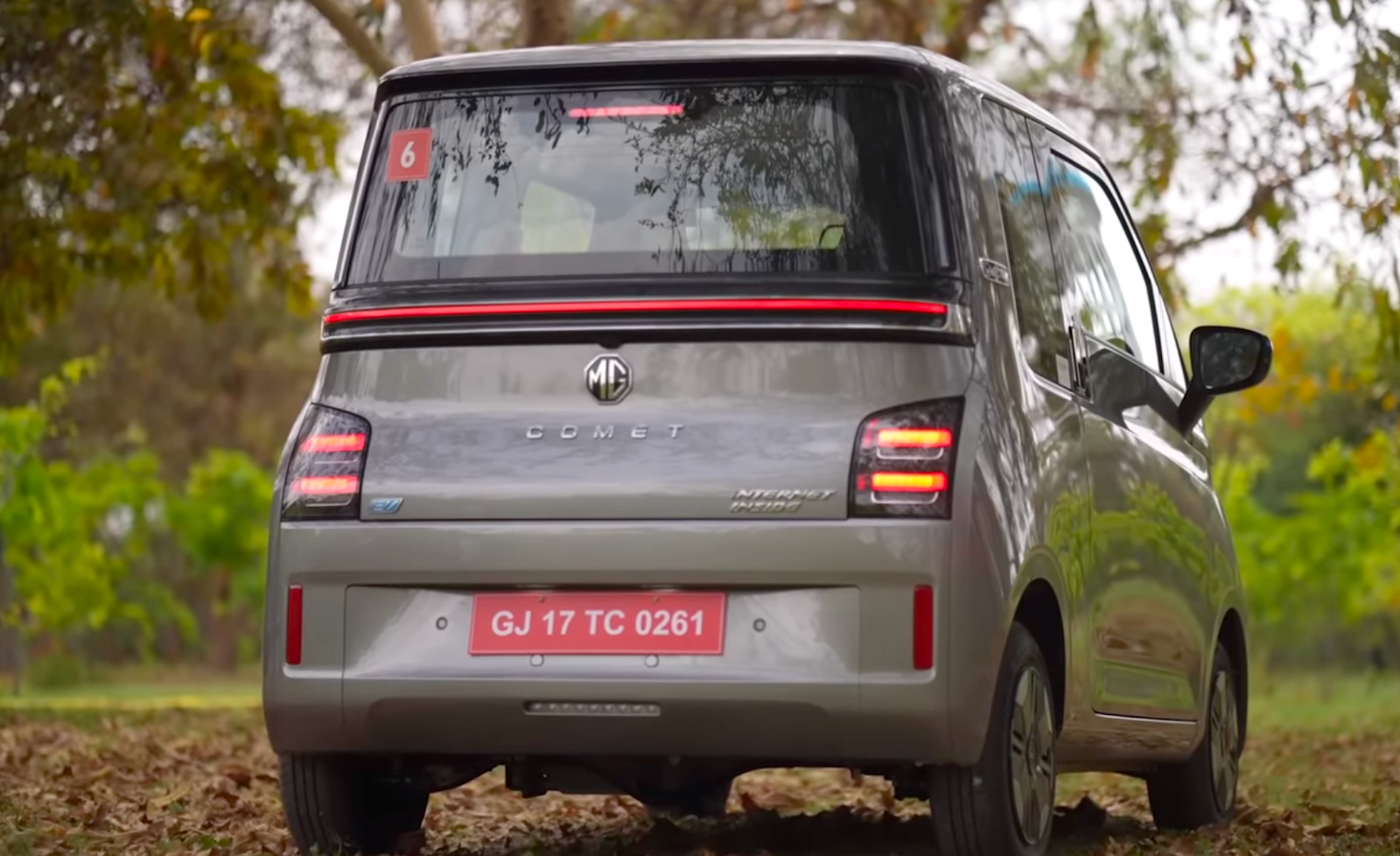 Conclusion
Priced from Rs 7.98 lakh, the MG Comet EV can be a good option for your daily commute, especially if you live in metro cities. But with its limitations, it can't be your primary vehicle. Also, it is not as practical as the Tata Tiago EV.
Also Read: MG Comet EV vs Tata Tiago EV vs Citroen eC3 – Price, Specs and Features