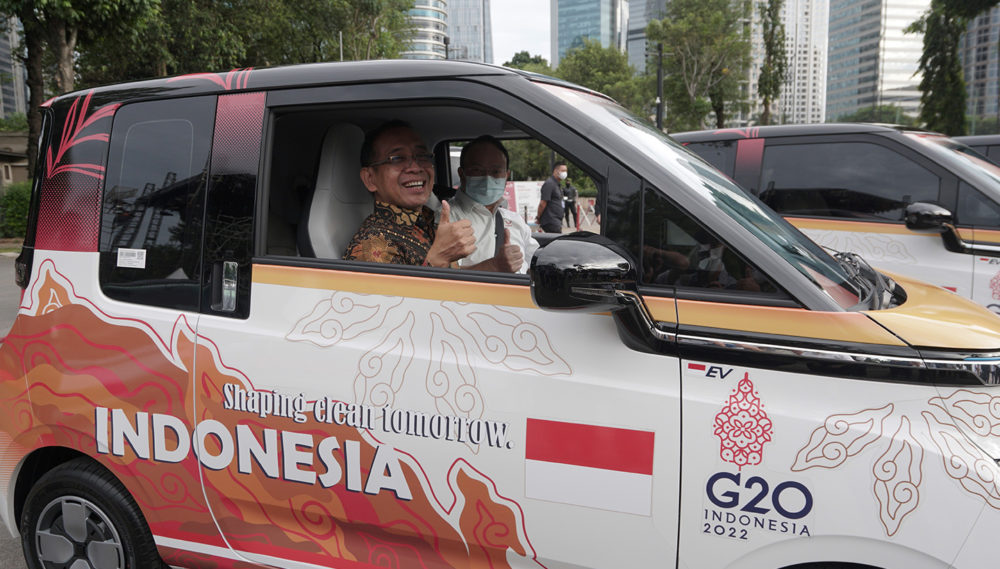 India-Bound MG EV (Wuling Air) Will Be The Official Vehicle At G20 Summit
Chinese carmaker Wuling Motors is the official partner of this year's G20 Summit that'll be held in Bali, Indonesia on the 15th & 16th of November 2022. 300 Wuling Air compact electric vehicles (EVs), consisting of 216 units of the Long Range type and 84 units of the Standard Range type have been handed over to the Ministry of State Secretary of the Republic of Indonesia to transport delegates from participating countries.
The long-range version of the Wuling Air is likely to hit our markets in the coming months as MG's first mass-market EV. It is likely to make its debut at the 2023 Auto Expo.
Wuling Motors and MG Motors are both SAIC-owned automotive brands.
Globally, the Wuling Air is available in two versions: a short-wheelbase (SWB) for 2 passengers and a long-wheelbase (LWB) version ideal for 4 passengers. While the former gets a 17.3kWh battery pack that is good for up to 200km of range/charge, the latter features a larger 26.7kWh battery that claims 300km on a single charge. Both versions are powered by a 40PS rear-drive e-motor.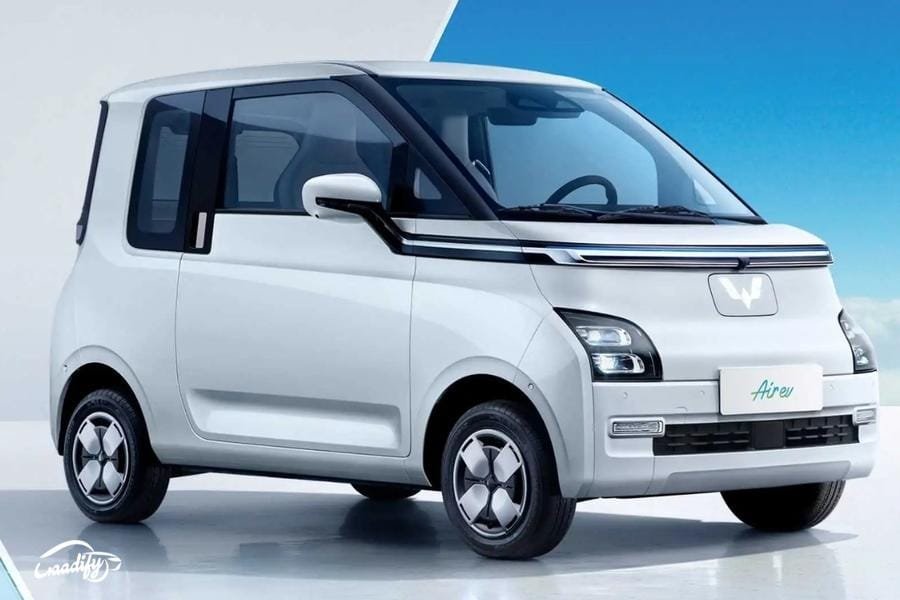 Design-wise, the Air EV has a boxy profile, with gigantic doors covering almost the entire length of the EV. Its long-wheelbase version also features a tiny rear window. There's a width-spanning light bar upfront, along with a chrome strip connecting the door-mounted side mirrors. The tiny EV features a red light bar at the rear, with a width covering the company's badge just below it. However, it will be replaced by MG's logo in its India-bound version.
Inside, the EV features a dual-screen setup, synthetic leather upholstery, dual front airbags and a rear parking camera. 
Expect MG's version of Wuling Air to be priced below Rs 10 lakh in the Indian market. Once launched, it will compete with the likes of the Tata Tiago EV and the upcoming Citroen C3 EV.