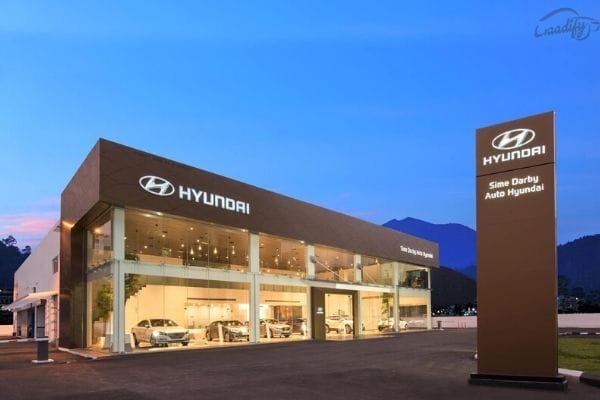 Hyundai July 2020 Offers & Discount: Get Benefits Of upto Rs 60,000
Recently, we did an article mentioning the discounts that Maruti Suzuki has been providing, this particular article will discuss discounts that Hyundai has been offering.
We have already discussed the adverse effects of COVID-19 on the automobile manufacturing industry and the purchasing power of a substantial chunk of the Indian population. For the companies to get back up on their feet and get going with the sales, the prominent manufacturers have been providing heavy discounts across their range.
Discount on Hyundai Cars
Model

Cash Discounts

Exchange Bonus

Corporate Discount

Total Benefits

Hyundai Santro

All Except Era-

Era – Rs 15,000

Rs. 15,000

Rs.5,000

All Except Era-

Era – Rs 35,000

Hyundai Grand-i10

Rs. 40,000

Rs. 15,000

Rs. 5,000

Rs. 60,000

Hyundai Grand-i10 Nios

Rs. 10,000

Rs. 10,000

Rs. 5,000

Rs. 25,000

Hyundai Aura

None

Rs. 15,000

Rs. 5,000

Rs. 20,000

Hyundai Elite i20

Rs. 15,000

Rs. 15,000

Rs. 5,000

Rs. 35,000
Hyundai is providing healthy discounts on many of its budget segment offerings and it is a great time to own one if you have been planning to drive a Hyundai home for some time, the reason being some of the most popular Hyundai cars are being offered with great discount deals.
As evident from the table, Grand-i10 is being offered with the largest discount amounts, while going for the Grand-i10 might sound as the unpopular opinion, especially after Nios has been doing very well. The discount of Rs. 60,000 on Grand-i10 can really prove to be a dealbreaker, particularly if the buyer is opting for a more budget-friendly lower-spec variant.
These cars are not getting any discount deals
Though the aforementioned table lists some of Hyundai's most popular cars getting heavily discounted deals, Hyundai is not providing any discounts on its premium-priced offerings. This means that Hyundai's sub-4-m SUV Venue, compact SUV Creta, mid-size facelifted sedan Verna, and executive class sedan Elantra are not getting any discounts/offers this month.
Even the premium mid-size SUV Tuscon and Hyundai's electric offering, Kona are not being offered with any discounts whatsoever.
Special discounts for medical staff
The Medical staff across the country deserves all the appreciation for serving the people in these times of need, even if it meant, putting their lives at stake and working selflessly.
Hyundai is providing exclusive discounts for medical workers as an expression of gratitude, which surely comes across as a welcome gesture. The beneficiaries include –
Doctors
Registered Nurses
Employees of Pharmaceutical companies
All the beneficiaries are entitled to exclusive discounts of Rs. 3000 over regular customer offers.
Note: All the offers & discounts are valid till 31st July 2020 only.