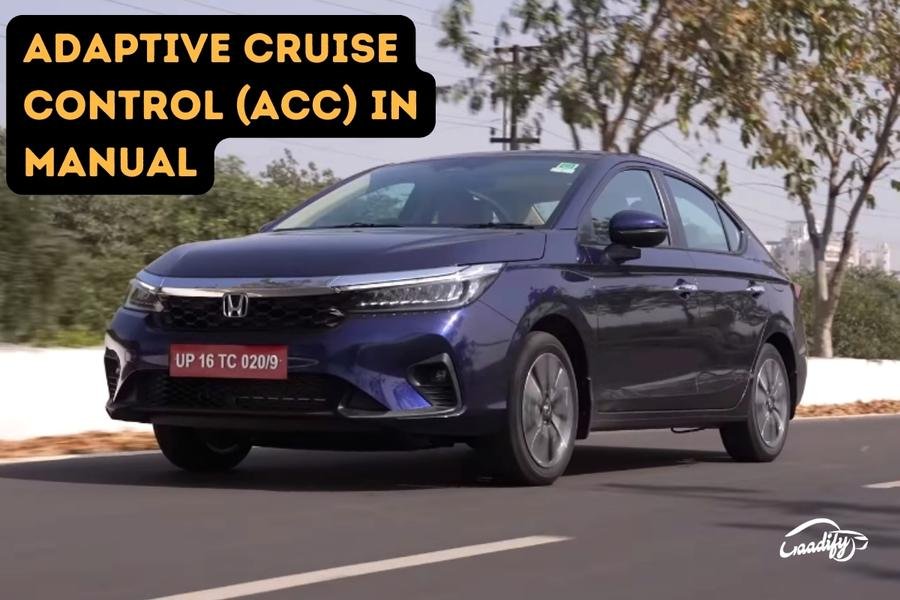 How Does Adaptive Cruise Control Work In Honda City Petrol Manual?
Honda Cars India has recently launched the facelifted version of the 5th-gen City sedan with minor cosmetic changes and a few new features, including the Honda Sensing technology with its petrol version. The Honda Sensing is essentially the Japanese carmaker's jargon for Advanced Driver Assistance Systems (ADAS). Interestingly, Honda has offered the ADAS with both manual and automatic versions of the petrol-powered City. With this, it has become the first mass-market manual gearbox car in India to get adaptive cruise control functionality. But how does it work with a manual gearbox?
What is Adaptive Cruise Control (ACC)?
Adaptive Cruise Control (ACC) is essentially an active safety feature that automatically adjusts the vehicle's speed while cruising to maintain a safe distance from the vehicle moving forward, thus preventing any mishappening.
How Does ACC Work?
The ACC system utilises an onboard computer and sensors (radar/proximity) to monitor the other vehicles and surroundings on the road. Once activated, the sensors of the ACC system determine the distance from the following vehicles/objects and send data to the onboard processing unit (longitudinal controller) that measures the safe running distance for the vehicle and manages the vehicle speed automatically. And if required, it sends a signal to the engine control module and braking system to slow down the vehicle.
In automatic cars, this can be done easily as it doesn't require manual gear shifting, but in manual gearbox cars, this works slightly differently to prevent the engine from stalling.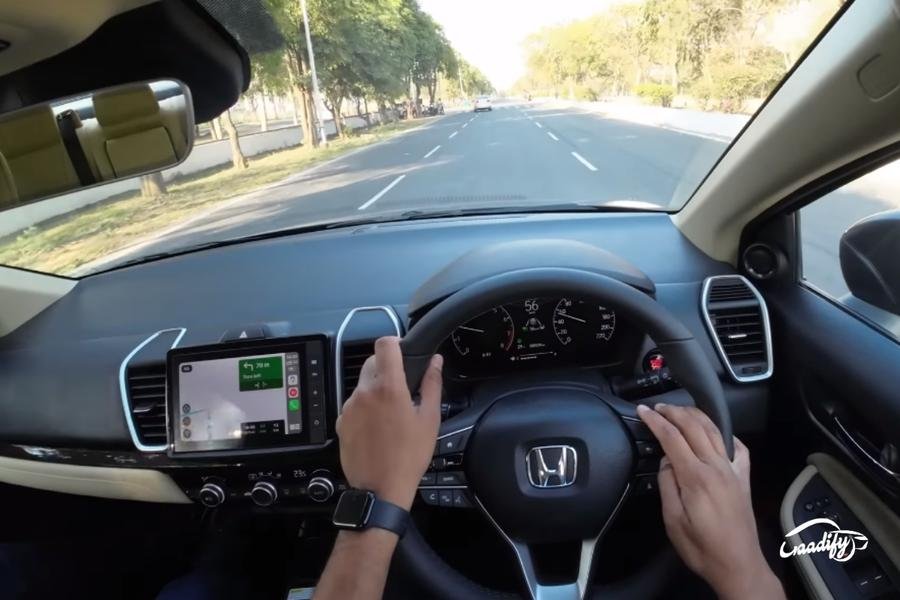 In the manual version of the Honda City, the adaptive cruise control works only above the 30kmph speed. So, when you set the ACC in your car, it starts managing the sedan's speed and braking system to maintain a safe distance from the vehicle in front. The system, however, will let out a warning chime if your vehicle's speed drops while you are still in a higher gear. But the adaptive cruise control remains engaged even when you shift gears. However, it disengages when the vehicle speed drops below 30 kmph.
Also Read: Here's What's On Offer In The New Entry-Level SV Variant of Honda City
Conclusion
So when is adaptive cruise control helpful in the Honda City manual? Well, only on highways and expressways where you don't have to worry about frequent gear changes. It's better to opt for the Honda City automatic or City e: HEV if you wish to use adaptive cruise control even at city speeds.