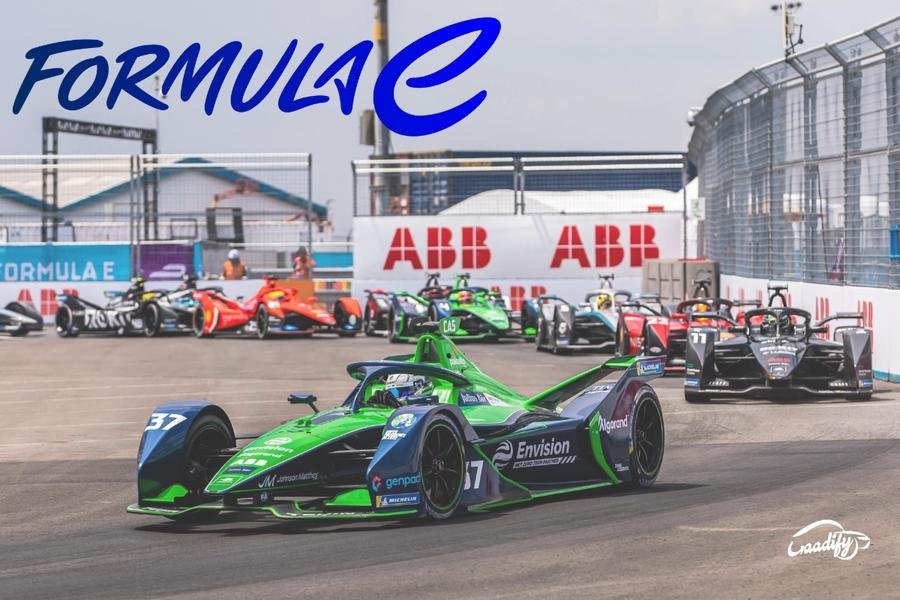 Formula E Racing – Everything That You Need To Know About
Hyderabad will be hosting India's first Formula E race on February 11, so it's no surprise that there are plenty of discussions surrounding the series. The following guide will help you learn more about Formula E if you're new to it and interested in learning more about this electrified racing series: –
What is Formula E?
As the name suggests, Formula E is an electric equivalent to Formula 1 and the world's first electric car racing series. Similar to Formula 1 racing, Formula E also carries FIA (Fédération Internationale de l'Automobile) world championship status. Currently, it is in its 9th season.
The Formula E is more than a racing sport. It aims to promote sustainable mobility and the use of electric vehicles (EVs). In addition to battling for the fastest driver on track, teams and drivers must manage battery energy consumption during races. Having said that, it's a race with a purpose.
Since its inception eight seasons ago, Formula E has evolved rapidly, and this season Gen3 technology has been introduced.
Do You Know: Batteries and chassis are the same for all Formual E cars. Software, rear transmission and motors can be designed and developed by manufacturers themselves.
What is Gen3 in Formula E?
The Formula E race cars are constantly evolving, and this 9th season witnessed the debut of the Gen3 Formula E race cars. They are claimed to be the fastest, lightest, most powerful and most efficient cars in their history. Also, they eliminate the need for rear hydraulic brakes by utilizing front and rear powertrains (250kW at the front and 350kW at the rear), providing a maximum combined power output of up to 350kW (476PS) and a top speed of 320kmph. Most interestingly, the regenerative braking of these race cars can produce around 40 per cent of the total energy required during the race, that's 25 percent increase from Gen2. And here's the driver's racing strategy plays a vital role in knowing when to thrust and when to conserve energy.
Do You Know: Compared to the first-generation Formula E cars used from 2014-2017, the Gen3 racing cars are 95kmph faster and 40kmph faster than the Gen2 cars (2018-2022).
Also Read: Mahindra XUV400 EV Formula Edition Revealed
Formula E Racing – Gen3 vs Gen2
| | | |
| --- | --- | --- |
| | Gen 2 | Gen 3 |
| LxWxH | 5200 x 1063.5 x 1800 mm | 5016.2 x 1023.4 x 1700 mm |
| Wheelbase | 3100 mm | 2970.5 mm |
| Minimum Weight (including driver) | 900 kg | 840 kg |
| Powertrain | Rear | Front & Rear |
| Max Power | 340 PS | 476 PS |
| Max Regenerative Braking | 250kW | 600kW |
| Top Speed | 280 kmph | 320 kmph |
Formula E Racing – Gen3 vs Gen2 Specification Comparison
Do You Know: Formula E Racing takes place on street circuits around the world. This helps immerse more people in the experience. 
9th Edition of Formula E Racing
The 9th Edition of the Formula E racing championship will comprise a total of 16 rounds; out of which the 4th round will take place in Hyderabad, India, on 11th February 2023. A 2.83 km track has been set up in Hyderabad city around Hussain Sagar Lake, NTR Gardens, NTR Park and Prasads' Imax. The Telangana government and renewable energy giant Greenko are the local promoters of the race.
Here's the complete racing schedule: –
| | | |
| --- | --- | --- |
| Round | Date | Venue |
| 1 | 14 January | Mexico City (Mexico) |
| 2 | 27 January | Diriyah (Saudi Arabia) |
| 3 | 28 January | Diriyah (Saudi Arabia) |
| 4 | 11 February | Hyderabad (India) |
| 5 | 25 February | Cape Town (South Africa) |
| 6 | 25 March | Sao Paulo (Brazil) |
| 7 | 22 April | Berlin (Germany) |
| 8 | 26 April | Berlin (Germany) |
| 9 | 6 May | Monaco (Monaco) |
| 10 | 3 June | Jakarta (Indonesia) |
| 11 | 4 June | Jakarta (Indonesia) |
| 12 | 24 June | Portland (USA) |
| 13 | 15 July | Rome (Italy) |
| 14 | 16 July | Rome (Italy) |
| 15 | 29 July | London (UK) |
| 16 | 30 July | London (UK) |
2023 Formula E Calender
Racing Format
The first round of qualifying is the Group Stage where drivers are divided into two groups – drivers with odd rankings (1st, 3rd, 5th and so on) standings in Group A and those with even rankings (2nd, 4th, 6th and so on) in Group B. In this round, drivers have access to 300kW of power.
Duels rounds are played between the fastest four drivers from each group, where power is raised to 350kW. Further, drivers are divided into pairs based on their groups – Group A has A1 and A2, and Group B has B1 and B2. The fastest from each pair will move on to the Semi-Finals, where the fastest from each group will advance to the Finals.
One driver from Group A and one from Group B will go head-to-head and the driver who sets the fastest lap earns pole position and starts the race first. The runner-up will be second, eliminated semi-finalists will be third and fourth. The remaining duel competitors will fill positions five to eight based on their lap times. In the remaining odd positions on the grid, drivers who competed in the polesitter's group but did not make it to duels will fill in. The remaining even grid spots will be filled by drivers from the other group.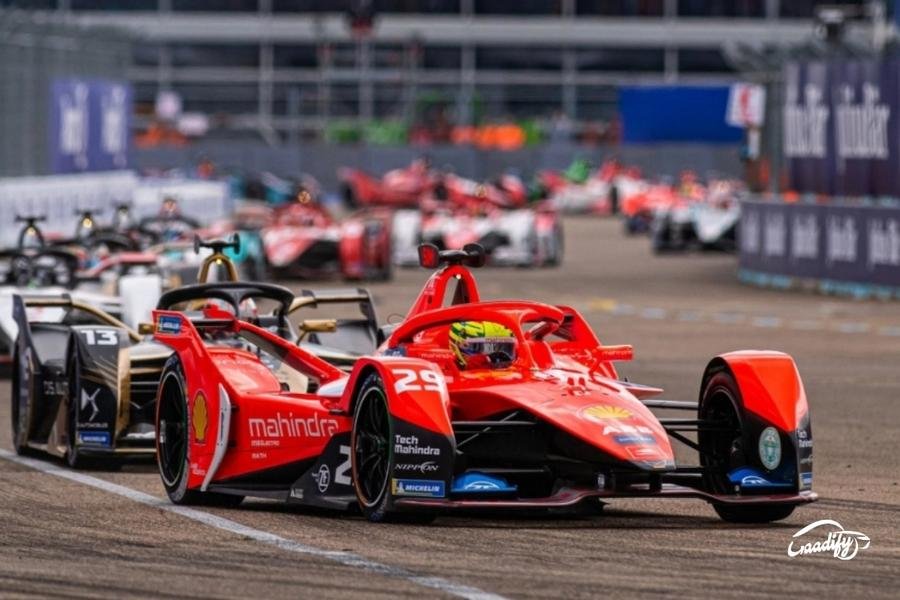 Formula E: Points
As in other FIA-sanctioned series, the first 10 finishers score points in Formula E racing.
1st – 25pts
2nd – 18pts
3rd – 15pts
4th – 12pts
5th – 10pts
6th – 8pts
7th – 6pts
8th – 4pts
9th – 2pts
10th – 1pt
Additional points are also awarded for securing Julius Baer's Pole Position and clinching the Fastest Lap in the race. The driver starting at the front, from Julius Baer Pole Position, picks-up an extra 3 points.
Is there any team from the Indian squad?
There are a total of 11 racing teams in Formula E, each with two drivers. The Mahindra Racing is the official team from our squad.
| | |
| --- | --- |
| Team | Drivers |
| Mahindra Racing | Lucas Di Grassi, Oliver Rowland |
| Jaguar TCS Racing | Mitch Evans, Sam Bird |
| DS Penske | Stoffel Vandoorne, Jean-Eric Vergne |
| Envision Racing | Sebastien Buemi, Nick Cassidy |
| Abt Cupra | Robin Frijns, Nico Mueller |
| Nissan | Sacha Fenestraz, Norman Nato |
| Neom McLaren | Jake Hughes, Rene Rast |
| Maserati MSG Racing | Edoardo Mortara, Max Guenther |
| TAG Heuer Porche | Antonio Felix da Costa, Pascal Wehrlein |
| Avalanche Andretti | Andre Lotterer, Jake Dennis |
| NIO 333 Racing | Dan Ticktum, Sergio Sette Camara |
2023 Formula E Teams