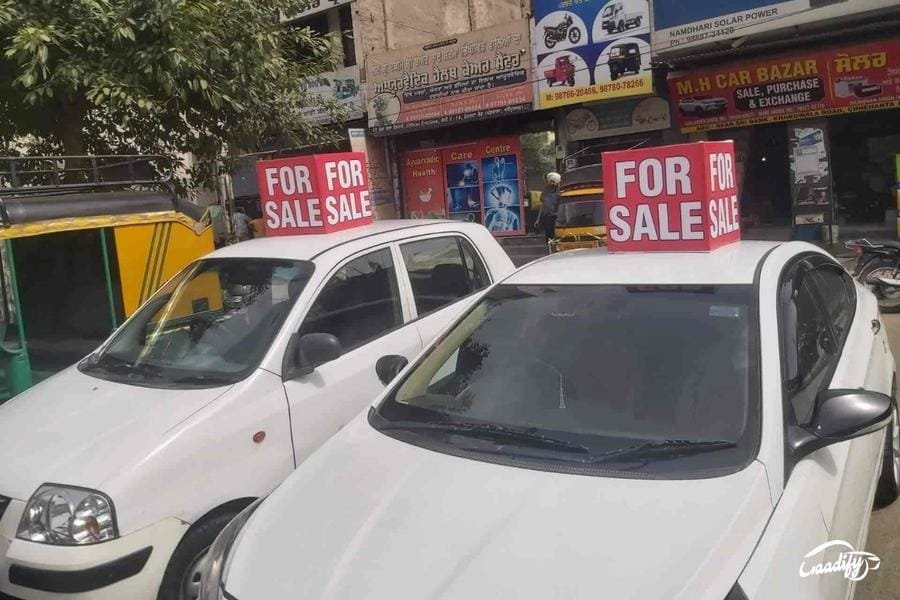 For Transparency In Sales Of Used Vehicles, MoRTH Proposes To Treat Dealers As Owners
The used car market in India is rapidly expanding. It pegged at 23 billion US dollars in FY22 and is expected to grow at a Compounded Annual Growth Rate (CAGR) of 19.5 percent till FY27. But still, the pre-owned vehicle market is largely unorganized in our country. So to facilitate ease of doing business & transparency in the sale & purchase of used vehicles through dealers, the Ministry of Road Transport and Highways (MoRTH) has issued a draft notification suggesting revision to Chapter III of the CMVR, 1989, to regulate the pre-owned vehicle market. 
As per the notification, owners who sell their vehicles to dealers must notify their concerned Regional Transport Office (RTO) through Form 29C, either online or offline, dually signed by the vehicle owner and the authorized dealer. This will make the dealer a deemed owner of that vehicle.
Upon receiving a registered vehicle, used car dealers must obtain an authorization certificate that will be valid for five years.
Authorized used vehicle dealers shall maintain the record of their inventory, in Form 29D on the portal.
For each vehicle in their inventory, dealers must maintain a trip register that would contain details of the trip such as trip purpose, driver, time, mileage, etc. Under rule 55B, such vehicles can only be driven on roads for test drives, maintenance, & any repair work and to renew their PUC certificates.
The used vehicle dealer will be solely responsible for any accident once the authorization certificate has been issued.
Dealers have been authorized to apply for renewal of registration certificate/ renewal of fitness certificate, duplicate registration certificate (RC), NOC, transfer of ownership, of motor vehicles in their possession.
Failure to comply with the rules could lead to the suspension or cancellation of the authorization certificate.
If a vehicle owner wants to take back the vehicle from the authorized dealer, he/she must intimate the concerned RTO through Form 29CA.
Also Read:
Currently, the draft is open for objections or suggestions which may be sent to the Joint Secretary (MVL, Transport & Toll), Ministry of Road Transport and Highways, Transport Bhawan, Parliament Street, New Delhi-110 001 or on the email: [email protected]