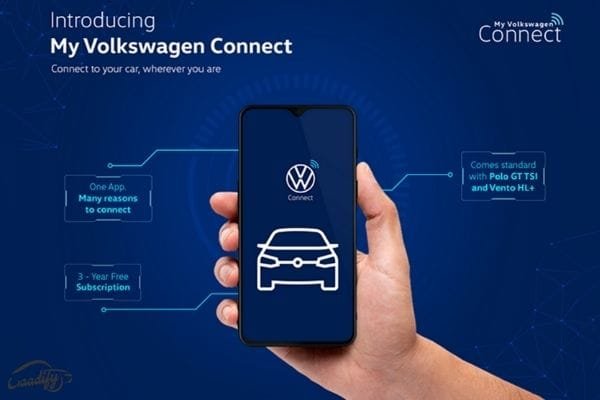 Volkswagen Launched Connected Car Tech For Polo GT TSI And Vento Highline Plus
Volkswagen has launched its connected car solution in the Indian market called "My Volkswagen Connect". It will be offered with top-spec Polo GT TSI and the Vento Highline Plus trims as standard, and that too with a 3-year free subscription & 3-years warranty.
What is My Volkswagen Connect?
My Volkswagen Connect technology offers several convenience and safety features. It comprises a sim-based plug-in device, which is connected to the car's on-board diagnostics (OBD) port and can be accessed through the 'My Volkswagen Connect" mobile application.
This technology enables the car owner to track the real-time location of the car via smartphone. You can even set a geographic area for your car using the geofence function. It will alert you when the car will breach the demarcated area or boundary, ensuring the safety of your vehicle. The tech will also inform you when your car is being towed.
The Volkswagen Connect Tech can even analyse an individual's driving behaviour and shows every small detail about the trip which includes trip location, speed, braking behaviour, coolant temperature, rapid acceleration, over speeding, number of halts, idle locations, sharp turns, etc.
Using this app, you can also navigate/locate your points of interest in your route. You can even set up a route aberration alert, which will notify you when the car is being routed out the pre-determined route. In case of emergencies, the app also helps you to get through to customer care or Roadside Assistance.
Customers can also store their car's documents in the app for a paperless experience. You can also set various reminders like vehicle insurance to renew alert, etc.
Also Read: Volkswagen Polo And Vento Get New Special Editions
Author's Take
Offering an embedded SIM device connected technology in top-line variants of Polo & Vento makes them more competitive against their rivals. But still, it lacks some advanced connected features like remote locking/unlocking, remote start/stop and pre-cooling, etc.