Top 10 Best Selling Cars Of February 2022 – Swift, Nexon
Maruti Suzuki, India's largest passenger carmaker, continues to lead the sales chart in February 2022, with seven of its models making its place in the top 10 highest selling cars list. Without wasting any time, let's take a look at the top 10 best selling cars of February 2022: –
| | | | | | | |
| --- | --- | --- | --- | --- | --- | --- |
| Rank | Models | Feb 2022 | Jan 2022 | Feb 2021 | MoM | YoY |
| 1 | Maruti Swift | 19,202 | 19,108 | 20,264 | +0.5% | -5.24% |
| 2 | Maruti Dzire | 17,438 | 14,967 | 11,901 | +16.5% | +46.5% |
| 3 | Maruti Wagon R | 14,669 | 20,334 | 18,728 | -28% | -21% |
| 4 | Maruti Baleno | 12,570 | 6,791 | 20,070 | +85% | -37% |
| 5 | Tata Nexon | 12,259 | 13,816 | 7,929 | -11.2% | +54% |
| 6 | Maruti Ertiga | 11,649 | 11,847 | 9,774 | -1.7% | +19% |
| 7 | Maruti Alto | 11,551 | 12,342 | 16,919 | -6.4% | -32% |
| 8 | Mahindra Bolero | 11,045 | 3,506 | 4,843 | +215% | +128% |
| 9 | Hyundai Venue | 10,212 | 11,377 | 11,224 | -10.23% | -9% |
| 10 | Maruti Celerio | 9,896 | 8,279 | 6,214 | +19.5% | +59% |
The top 4 positions in the chart were accumulated by Maruti Suzuki, with the Swift mid-size hatchback topping the list. It reported sales of 19,202 units against 20,264 units in February 2021.
Registering positive growth in both MoM and YoY sales figures, the Maruti Dzire compact sedan takes the second spot on the list.
The third and fourth positions were taken by Maruti WagonR and Baleno, respectively. Both models reported negative YoY projections. However, Baleno has outperformed when monthly sales are concerned.
With over 50 percent year-on-year growth, the Tata Nexon sub-4m SUV takes up the fifth position.
Retaining the title of being the most desired MPV of the country, Maruti Ertiga reported sales of 11,649 units in February 2022.
With sales down by -6.4 percent, the entry-level Alto hatchback slipped from fifth to the seventh position last month.
Mahindra Bolero surprisingly secured the 8th position. In fact, it witnessed the highest MoM and YoY growth among all.
Despite the negative diagram, the Hyundai Venue managed to make it to the list.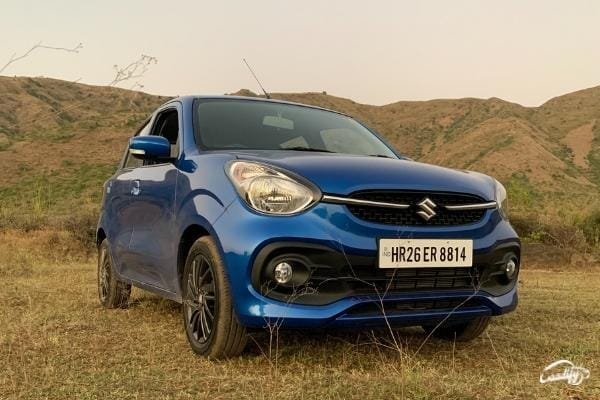 After a long time, Maruti Suzuki Celerio has made a comeback on this list. This can be attributed to its recently launched new generation model, which is claimed to be India's model fuel-efficient car.