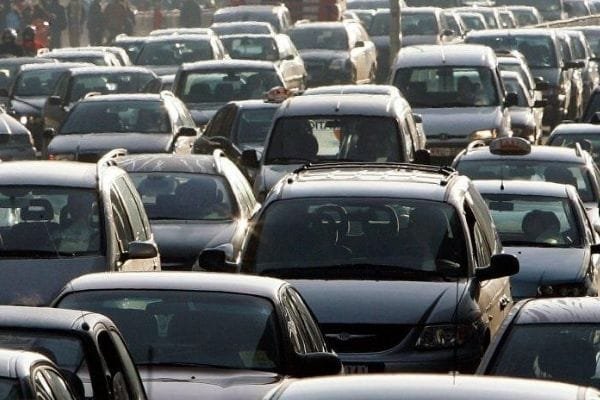 SC Allowed Registration Of BS4 Vehicles Purchased Before 31st March, 2020
The Supreme Court of India has given a major relief to those who were unable to register their BS4 vehicles by the 31st March deadline due to the nationwide lockdown implemented in the wake of the Covid-19 pandemic.
The Supreme Court bench headed by Justice Arun Mishra said that all registrations on the e-portal, including temporary registration, are allowed. However, he said that this exemption will not be applicable in Delhi-NCR.
It is important to note that only those BS-4 vehicles will be registered which were sold before the nationwide lockdown and were also uploaded on the vehicle e-portal.
Earlier in the order, the Supreme Court had banned the registration of BS4 vehicles. However, the ban will continue to apply on the BS-4 vehicles that were sold after the lockdown was imposed.
FADA's Statement
Senior advocate KV Vishwanathan, appearing for the Federation of Automobile Dealers Association (FADA) in the Supreme Court, said, "Whatever the court says, we will abide by it. But I urge you to dismiss any such belief, which said That the lockdown period was misused."
Central Government's Statement
The Additional Solicitor General Aishwarya Bhati – who represented the Central Government, argued that the details of 39,000 vehicles have not been uploaded on e-portal. "Apart from this, the rest of the vehicles have also been traced and the details are available on the e-Vahan portal," She said.
The court has not approved the registration of these 39,000 vehicles, which have not been uploaded on the e-Vahan Portal.
Why the Supreme Court has banned the registration of these vehicles?
Bharat Stage-6 emission norms were scheduled to come into effect on April 1 but a complete lockdown was enforced on 25th March which left many dealers with a large unsold stock of BS4 vehicles. Hence, the Supreme Court had allowed selling 10% of the stored stocks for 10 days after the lockdown would be lifted (except in Delhi-NCR). But the SC found that its orders were dishonored as the number of BS4 vehicles sold was high than the permitted limit. The court revoked the extension period on discovering this very fact and also pulled up the Federation of Automobile Dealer Associations (FADA) for a suspiciously high number of BS4 vehicles sold during the last week of March (between the imposition of lockdown and April 1).