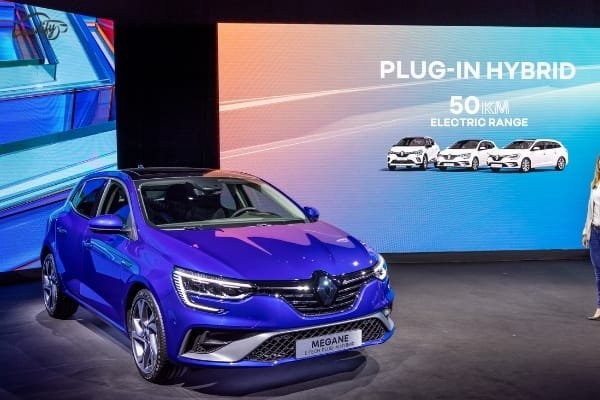 Renault Announced Its New 'Nouvelle Vague' Strategy For Electrification And Advanced Sustainable Mobility
French auto giant, Renault has announced its new 'Nouvella Vague' (a new wave) plan for more greener, new and tech-centric sustainable mobility. Along this, the brand has also unveiled its new brand logo, which was first showcased at its Renaulution event in March 2021. Here're the key points of Renault's new product strategy that you would like to know about: –
Also Read: Renault Cars Offers May 2021: Grab Benefits Worth Rs 75,000 On Kiger, Kwid, Triber And Duster
As part of the new "Nouvelle Vague" strategy, Renault will mainly fouces on new technologies, services, and clean energy. The brand is aiming to become the greenest brand in Europe by 2030, with 9 out of 10 sold cars being electrified.

To deliver advanced and future centric mobility solutions, the brand has created a "Software République" under which 2,000+ engineers from five different tech leading companies will share their expertise in cyber security, artificial intelligence (AI), data processing, software, and microelectronics.

With its Re-factory, Renault is attempting to become the world's largest auto manufacturer by 2030 in using the most recycled materials in new vehicles. For this, the Renault Re-factory strives to recycle/upcycle 1.20 lakh vehicles every year (including EVs), with 80% of the material being reused in new batteries.
Also Read: Renault Kiger Prices Increased By Up to Rs 33,000
Under the Nouvelle Vague strategy, the brand has also announced to launch 7 new electric vehicles in the C and D segments by 2025. These upcoming EVs will be powered by Renault's latest E-Tech Hybrid technology.

Besides, Renault has also revealed its new logo, which is the 9th iteration to use the diamond-shape. The next generation Megane E-TECH Electric will be the first product to wear this new logo. While it will be launched in 2022, the brand has showcased already it along with the upcoming Arkana SUV-Coupe in the same event.

The new logo will be featured on every Renault model by 2024.
In Europe, Renault will more promote e-mobility in its key markets (France, Spain, Italy, Germany and the United Kingdom), and will increase its market in both C-segment and commercial vehicle segment.

Renault will also strengthen its presence in high-potential international markets such as India, Brazil, Russia and Turkey.