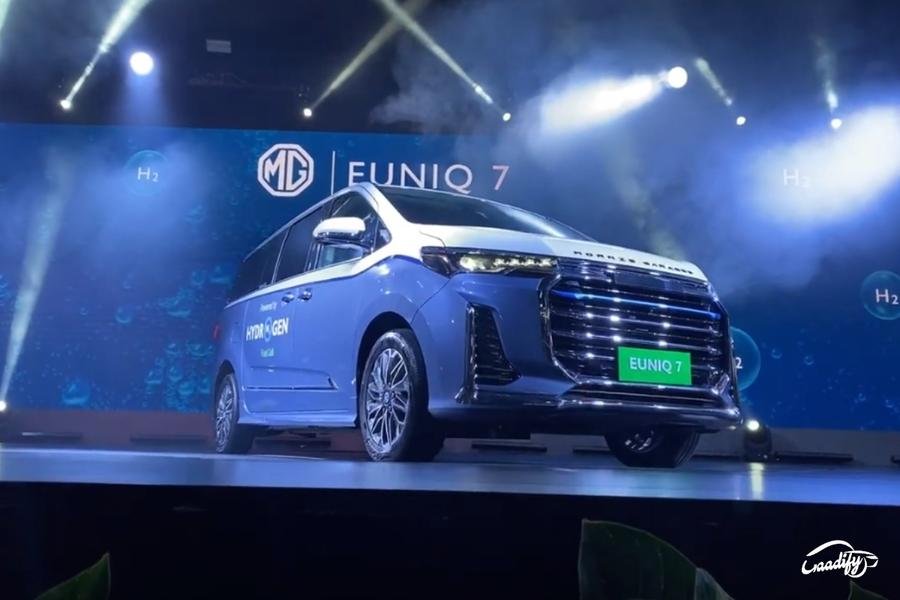 MG Euniq 7 MPV Introduces Hydrogen Fuel Cell Technology; Claims 605km Range
A fuel cell provides electricity on demand in FCEVs, eliminating the need for heavy battery packs.
The only byproduct is clean water as hydrogen gas and oxygen are combined to create electricity for the drive motor.
MG Motors has taken the wraps off its all-new Euniq 7 fuel-cell powered electric vehicle (FCEV) at the ongoing Auto Expo 2023. It's a three-row MPV that is already available on sale globally as Maxus EUNIQ 7.
The Euniq 7 uses the brand's 3rd-gen fuel cell technology called "PROMO P390". Unlike regular electric vehicles (EVs), the MG Euniq 7 FCEV do not require heavy battery packs to run; instead, they use fuel cells that produce electricity through the means of chemical reactions between hydrogen gas with oxygen. The only emission that comes out of the Euniq 7 is clean water. Also, it can operate at extreme temperatures ranging from -30° to +90° C.
MG claims that the Euniq 7 FCEV can run approximately 605 kilometres on a single tank of hydrogen. Paired with a permanent magnet electric motor, it delivers a maximum power output of 203PS. MG states that it will get three fuel tanks which will offer a combined capacity of 6.4 kg. These fuel tanks can be filled up in just 3 minutes, as opposed to electric vehicles, which take at least an hour for a decent range. 
Also Read: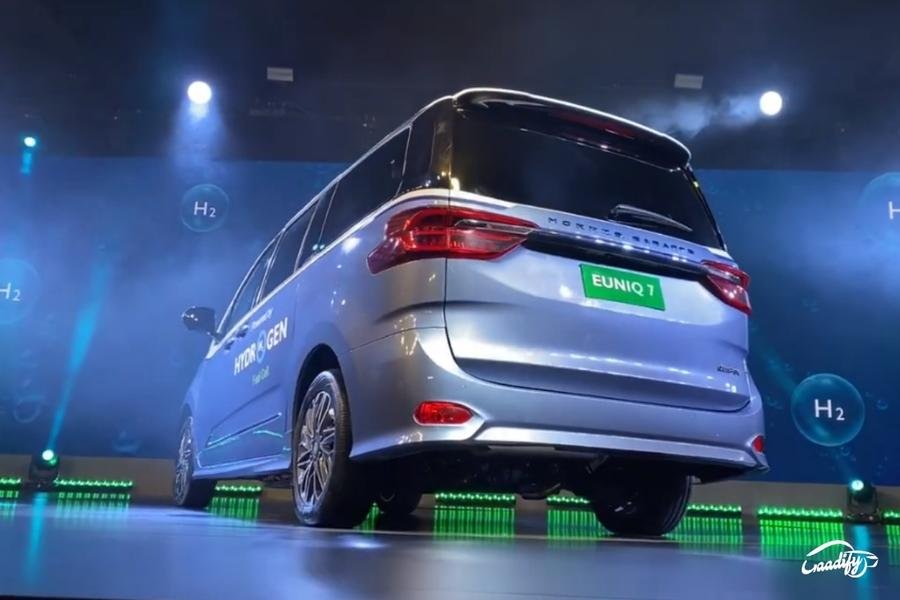 Design-wise, the Euniq 7 looks exactly similar to its Maxus counterpart, featuring a tall front profile dominated by a chrome slat grille flanked by swept-back LED headlamps. The MPV is around 5.2 meters in length and almost 2 meters wide and has power sliding doors like Kia Carnival for easy ingress-egress.
Inside, the MPV sports a minimalist dashboard layout with a floating infotainment system. Other features of the Euniq 7 include a digital driver's display, a panoramic sunroof, automatic climate control, multiple airbags, Advanced Driver Assistance Systems (ADAS), etc. Globally, the model comes in a 2+2+3 layout.
The Euniq 7 MPV won't launch in India any time soon since there is no infrastructure to support FCEVs.