Kia India's Instagram Account Hacked
Kia India's Instagram account has been hacked. An unknown group of hackers took over the company's Instagram account in the early hours of Tuesday and published a video message with a caption stating, "Remember us?" #ly #tomy Party time 💀. The carmaker is working hard to restore it as soon as possible.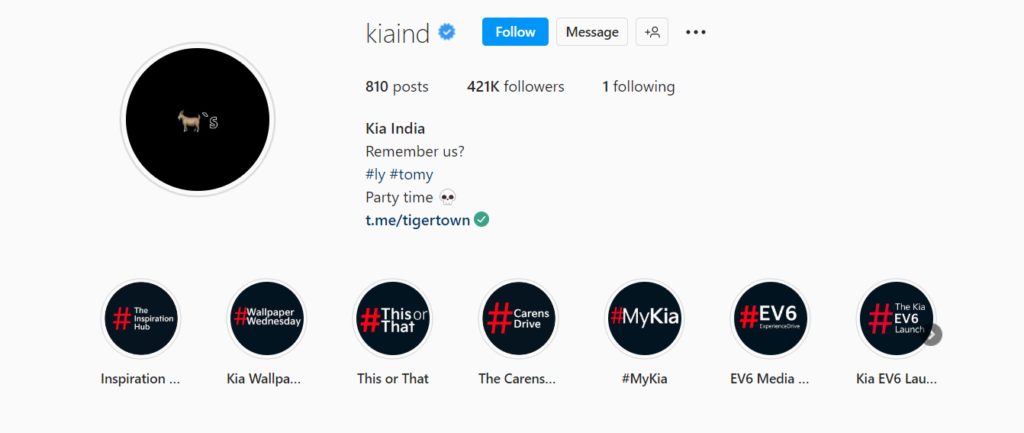 The hacker has also posted a telegram link in the bio of Kia India's Instagram account that redirects to a channel called "Tiger Town" that claims to sell verified social media accounts. The same group has also hacked the Instagram account of Celia Freijeiro, a Spanish television actress and producer. 
Also Read: