Jawa 42 and Yezdi Roadster Get New Colour Options
Soon after introducing the Jawa 42 Tawang Edition for the north-east region, Jawa motorcycles introduced a new Metallic Cosmic Carbon colour scheme for the 42 roadster at Rs 1,95,142 (ex-showroom Delhi), making it Rs 1,000 costlier than its other paint options. Following the same footprint, Yezdi Motorcycles has also presented a new Crimson dual-tone shade for its Roadster that we have already seen on the Jawa 42 Bobber. It is priced at Rs 2,03,829 (ex-showroom Delhi), making it Rs 2,687 more expensive than the other dark colour schemes on offer on the bike. Online booking is now available for both bikes in new colour variants for Rs 5,000.
With its metallic grey shade and carbon-fibre pinstripe across the fuel tank with the number 42 engraved on it, the Metallic Cosmic Carbon colour of the Jawa 42 manages to emphasize the retro's sporty nature. On the other hand, the Yezdi Roadster's new Crimson Dual Tone colour scheme flaunts the fuel tank in a glossy white & red colour scheme, while the rest of the bike's body parts are black in colour.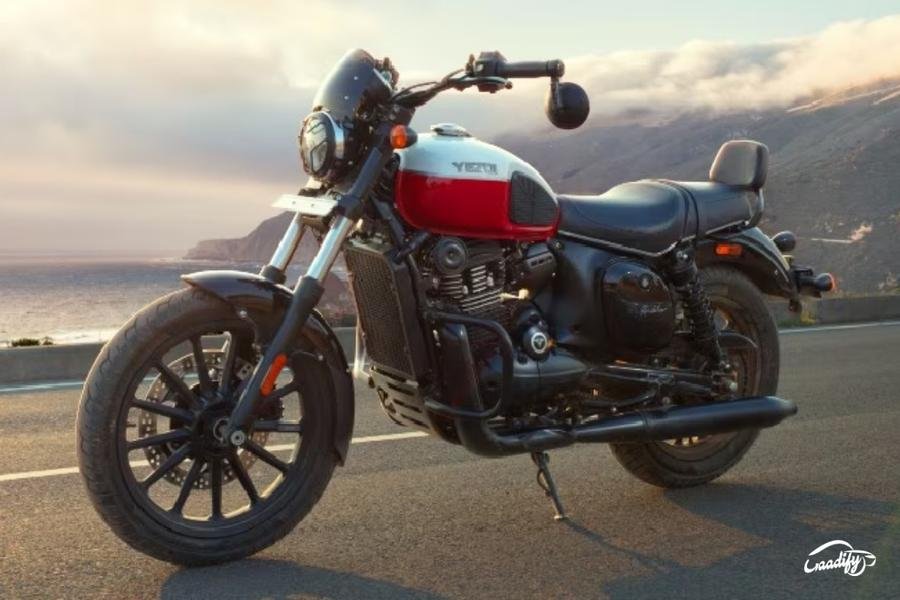 Apart from the new body shades, no other changes have been made to either of the bikes. Having said that, the Jawa 42 continue to be powered by the same 294.72cc, single-cylinder, liquid-cooled engine that dished out 27.3PS and 26.84Nm. On the other side, the Yezdi Roadster comes with a 334cc, single-cylinder, liquid-cooled engine that makes 29.6PS and 28.95Nm. 
In other news, Jawa and Yezdi Motorcycles intend to expand their footprint in India by reaching 500 outlets by the end of this calendar year. Currently, the bikemakers have nearly 400 touch-points across the nation.