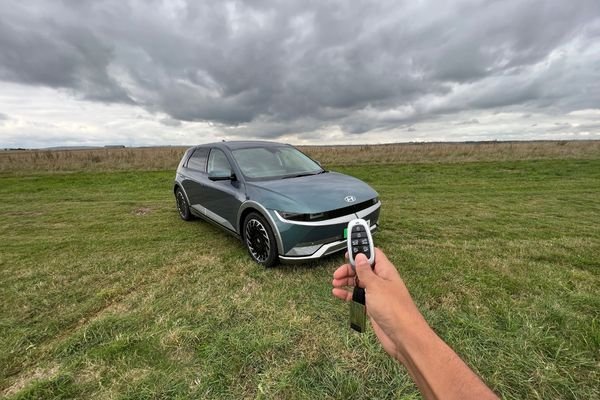 Hyundai brings their best EV to India, Exclusive Drive Video
Hyundai Motor India has finally unveiled their best Electric Vehicle IONIQ 5, in India. Brand IONIQ has been around for quite some time now, but the IONIQ 5 is the car that is actually based on an all-electric Platform that Hyundai calls E-GMP. Right from this platform till this unveiled there are quite a few interesting things about the car.
Specifications
This car is based on the all-electric Platform of Hyundai that we have already seen in India with the sister concern Kia's EV6. The specs will be almost the same as well. IONIQ 5 will come with a 72.6 kWh battery pack that Hyundai will bring in with both RWD only. The motor on the rear axle will produce 217 ps of power and 350 nm of torque. It is a bit surprising that Hyundai chose the older 72.6 kWh battery pack while the EV6 from Kia comes with a newer 77.4 kWh battery option. Globally IONIQ5 is also available with this new Battery pack. There is a smaller 58 kWh battery pack available globally, but will it come to India? The chances are thin. This makes Indian IONIQ 5 quite similar to what is available in South East Asian markets like Indonesia.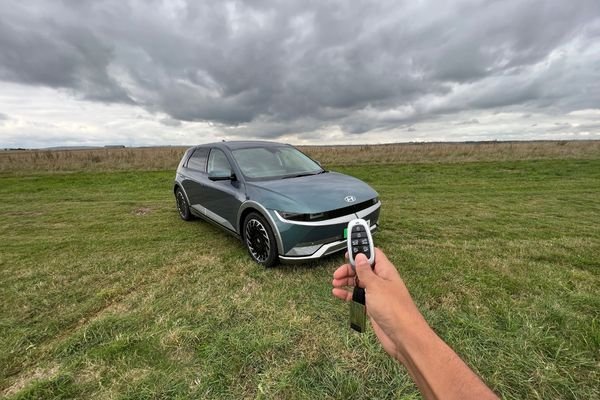 Price of IONIQ 5
Hyundai is planning to bring in this car as CKD, which means they will bring individual parts to India and then assemble it in their Indian plant. It will help them keep the price in control, and that also might be the reason that Hyundai went with the 72.6 kWh battery and RWD only, as it is ready for the CKD route. We expect Hyundai to price the IONIQ 5 around Rs 50 Lakh Ex-Showroom.
Key Features
Hyundai IONIQ 5 will come loaded with features. The highlight is the two big screens on the dashboard, 12.3″ inches each. Apart from that car will come with things like Front and rear trunks, Connected car features, Vehicles 2 load feature, Bose sound system, a Flat floor, ADAS, 6-Airbags, Ventilated Seats, etc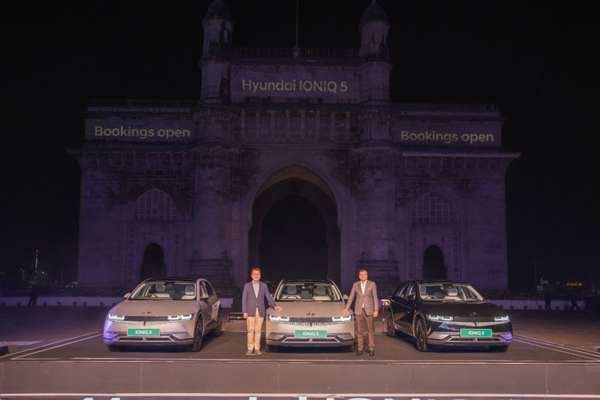 F
Inconic Unviel in Mumbai
Hyundai actually kept a very interesting unveil event at Mumbai's Gateway of India. During night hours, the car's Vehicle to load feature was used to power the projectors that projected various features of the car on the Gateway of India.
Google is interested in this as well
The platform E-GMP is Hyundai groups first all-electric platform. While the group is using this now with various cars, including IONIQ 5 and EV6, even tech giant Google has shown interest in the same. Google is planning an electric car and wants to build it on this E-GMP platform.
5 Star Rated
IONOQ 5 has been tested by Euro NCAP and was awarded 5 stars. Since the car coming to India gets all the relevant features and is based on the same architecture, it will be equally safe as well.
Our Exclusive Walkaround & Drive Impressions
We got a chance to drive the exact 72.6kWh RWD variant in the UK this year and recorded our Impressions in the video attached below.
B
W
P
I
C
Bookings open
The car can now be booked with a token amount of Rs 1 lakh. Hyundai will launch this car during the upcoming Auto Expo in January 2023.
H