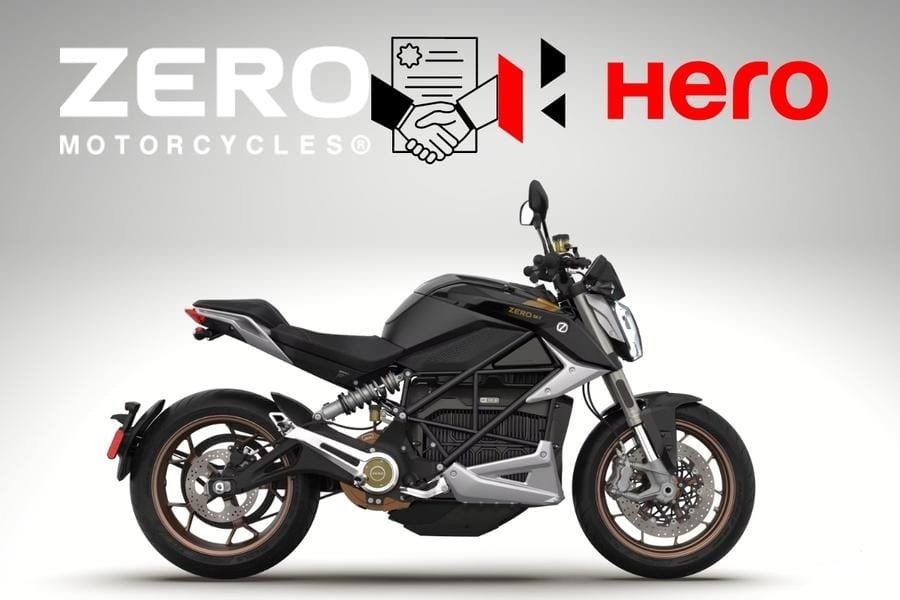 Hero and US-based Zero Motorcycles To Jointly Develop EVs
It was reported last September that Hero MotoCorp and California-based Zero Motorcycles were negotiating a partnership, and now they have finally signed agreements to co-develop electric motorcycles.
For those who aren't aware, Zero Motorcycles is the global leader in electric motorcycles and powertrains. This collaboration will combine the expertise of Zero Motorcycles in developing electric powertrains with Hero's manufacturing and scale capabilities. Through this partnership, we might see performance-oriented electric motorcycles become more affordable in the future.
Commenting on this occasion, Dr Pawan Munjal, Chairman & CEO of Hero MotoCorp, said, "Our partnership with Zero Motorcycles is a significant milestone in our journey towards ushering in an era of sustainable clean technology in the mobility space. With Zero as our partner, we look forward to accelerate the transition of electric mobility in India and across our global markets."
Mr. Sam Paschel, CEO of Zero Motorcycles, said, "We are delighted to have Hero MotoCorp – the world's largest motorcycle maker – as our partner. Our companies are both committed to transforming the riding experience and bringing remarkable, innovative products to the world. With these shared passions, we look forward to delivering exceptional value, performance and fun for our customers."