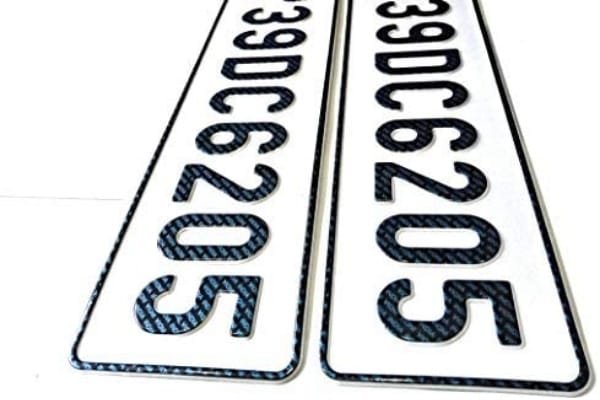 Government Proposes New 'IN' Series Of Vehicle Registration Number Plate
The Ministry of Road Transport and Highways (MoRTH) has proposed a new system for personal vehicle registration in the country. The ministry has come up with a new 'IN' series (India) for personal vehicle registration to promote free interstate movement of vehicles across the nation. This will make the transfer and de-registration of vehicles to other states seamless and hassle-free.
Also Read: Vehicle Scrappage Policy – All You Need To Know About
Who can get the IN Series of vehicle registration number?
As per the proposed draft, the 'IN series' will be available to defense personnel, employees of the central government, state governments, central / state PSUs, and private sector companies/organizations, which have their offices in five or more states/union territories (UTs).
The personnel of such organizations gets transfers frequently and so they need to take their vehicles to other states and re-register them with the new state within 12 months after relocating by furnishing a no-objection certificate (NOC) from the original state to the new state and paying the road tax to the new state on a pro-rata basis. For example (as per the current law), the owner of a new vehicle will have to pay 15 years of road tax while registering his/her personal vehicle. And, if he/she re-transfer/re-register the vehicle to another state, then the owner would be bounded again to pay the road tax for the remaining years. And then, he/she need to claim the already paid amount from the state where the vehicle was originally registered. Honestly, this is a very complicated process.
In the new proposed regime, the road tax on 'IN series' will be imposed for 2 years or in multiple of two. This will also reduce the on-road price of a new car. The ministry has also fixed the road taxes for the different price slabs.
Invoice Price

Motor vehicle Tax (% of Invoice Price)

Remarks

Below Rs 10 lakh

8%

2% extra charge may be levied for diesel vehicles.

Electric vehicles may be charged 2% less tax.

Rs 10-20 lakh

10%

Above Rs 20 lakh

12%
Also Read: Validity Of Vehicles Related Documents like Driving Licence, RC, And Permits Extended Till June 30, 2021
If you have any objections/suggestions for the government regarding this draft, you may send it to the Joint Secretary (MVL), Ministry of Road Transport and Highways, Transport Bhavan, Parliament Street, New Delhi-110001 by a post, or through electronic means to [email protected] within thirty days from the date of notification.